Russian authorities detain hundreds of anti-war protesters across the country: Report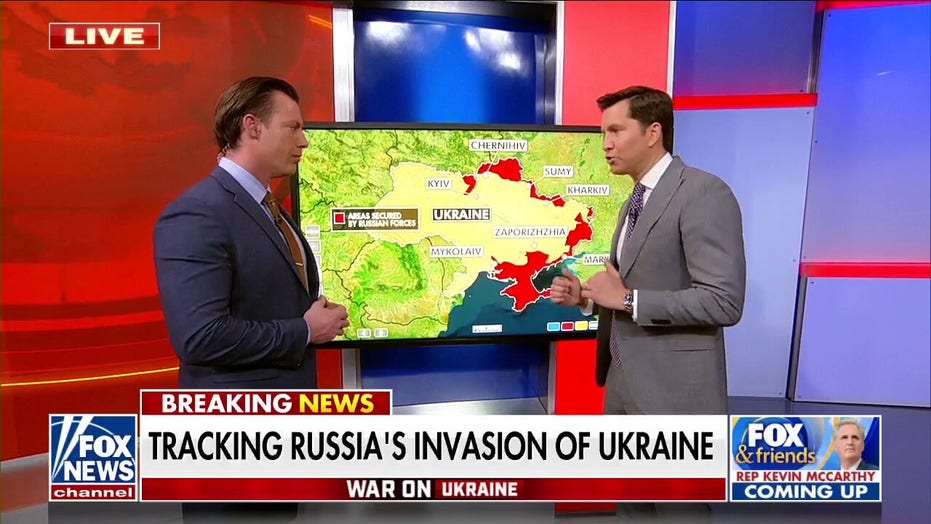 Joey Jones on Russia's invasion of Ukraine: The Russians are 'limited' by these things
The Fox News contributor joined 'Fox & Friends Weekend' to discuss the latest on the Russian assault.
Russian authorities reportedly detained 559 people at nearly two dozen anti-war protests on Sunday.
"Respected citizens, you are taking part in an unsanctioned public event. We demand you disperse," police in Khabarovsk reportedly told protesters over a loudspeaker, Reuters reported.
OVD-Info, an independent human rights project focused on political persecution in Russia, reported the figures Sunday after protests formed in 21 cities, including in the port city of Vladivostok and the Siberian city of Irkutsk.
The number of those detained has not been interdependently verified.
Russia's interior ministry warned Saturday that attempts to hold the unauthorized protests would be stopped and organizers would be held to account, according to Reuters.
OVD-Info reported Wednesday that Russian authorities arrested 8,100 people at anti-war protests since Russia invaded Ukraine on Feb. 24. The number shot up to more than 13,000 people detained as of Sunday afternoon.
The protests come as Russia shut down independent news outlets, including TV Rain and Ekho Moskvy, and activists call for mass protests against the invasion.
"You may be scared, but to submit to this fear is to side with fascists and murderers. Putin has already snatched away from Russia its economy, relations with the world and hope for a future," Navalny said.
Source: Read Full Article