Massachusetts man who confessed to murder granted new trial after 33 years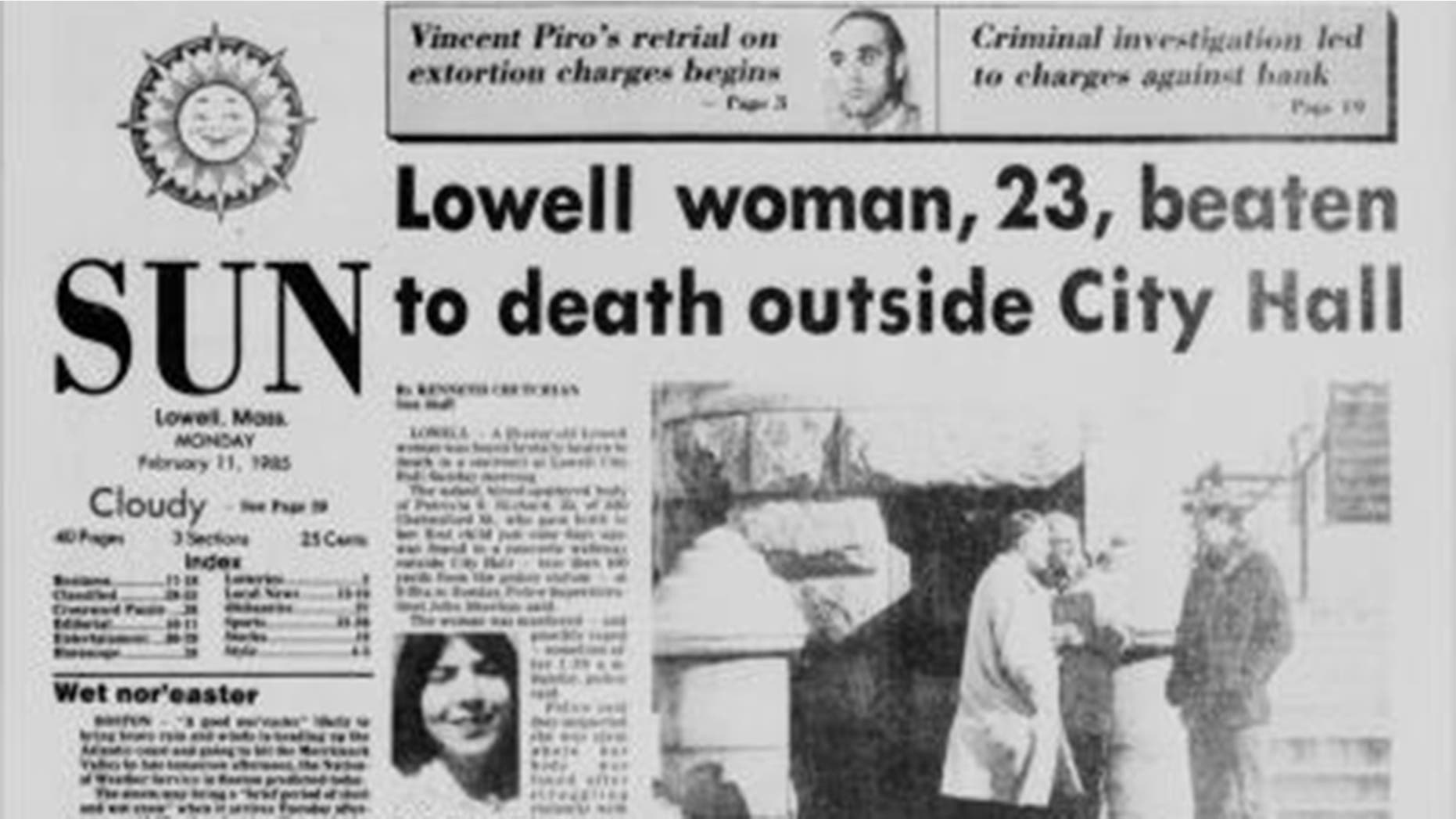 Front page of Lowell Sun in 1985 reporting murder of Patricia Richard, 23.
(Lowell Sun)
A man who Massachusetts prosecutors said confessed to killing a young mother 33 years ago has won a new trial under the state's post-conviction DNA testing law.
Arthur Davis, 53, was one of the first inmates in the state to apply for a new trial under the law which was enacted in 2012, his attorney David Siegel told Fox News.
"From the beginning, he has maintained his innocence and has wanted to try and prove that ever since," said Siegel, who teaches at the New England Law School of Law in Boston and worked with the New England Innocence Project on Davis' appeal, along with pro-bono attorney Christopher Schultz.
UTAH PROSECUTORS SAY THEY HAVE NAME OF COLD CASE KILLER OF 2
Siegel said he believes that about 12 to 15 inmates have applied for post-conviction DNA testing, including his client.
In 1986, Davis was convicted of killing Patricia Richard in Lowell on Feb. 10. 1985. He is currently serving a prison sentence of life without parole.
Middlesex County Judge Maynard Kirpalan granted Davis' request for a new trial in a Nov. 23 ruling.
Davis has tried to overturn his conviction four previous times without success.
Police found Richard's nude body in an alcove at the Lowell City Hall. She died after being severely beaten to death. She was attacked apparently as she was walking to an all-night diner after going drinking with friends, the Boston Globe reported.
Her violent death came nine days after she gave birth to her first child, a baby girl, according to the Lowell Sun. Richard and Davis were strangers.
WOMAN FOUND DEAD IN SLEEPING BAG, WRAPPED IN CARPET ALONG UTAH ROAD IDENTIFIED AFTER 20 YEARS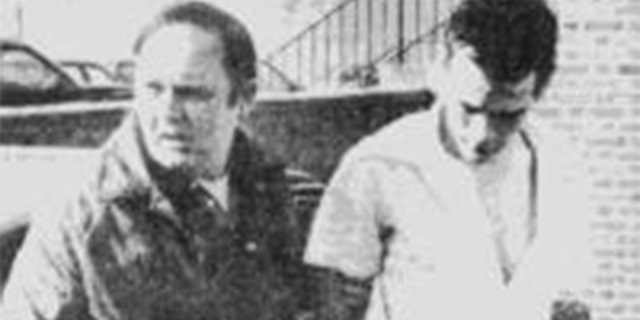 Lowell police Capt. John Cullen takes murder suspect Arthur Davis into custody in the February 1985 slaying of Patricia Richard. 
(Lowell Sun)
The evidence against Davis included blood found on several items in his home, a cigarette butt, a confession to police and statements to a co-worker and a friend.
The cigarette butt was found next to Richard's body. The friend testified that Davis told him "I killed her for a red and white polka dot dress."
But the DNA testing did not find Richard's DNA profile on any of the blood samples tested, Kirpalan said. The DNA tests that were conducted weren't available at the time of the murder.
DNA was extracted from the cigarette butt. It belonged to a man, but not Davis, the judge said.
"This court concludes that in light of its findings concerning the new DNA evidence, and the likely role the challenged physical evidence played in the jury's deliberations, there is 'a substantial risk of a miscarriage of justice' and a new trial is warranted," Kirpalan said.
Siegel said the jury heard Davis testify that his confession to police was coerced.
"The statements to the police are inconsistent with each other and were the product of nine or ten hours of interrogation of a 19-year-old," Siegel said. "They were inconsistent with each other and the physical evidence."
Middlesex County prosecutors are weighing whether to appeal the ruling or retry Davis.
Source: Read Full Article