Manhunt underway for 'armed and extremely dangerous' Oklahoma inmate convicted of murder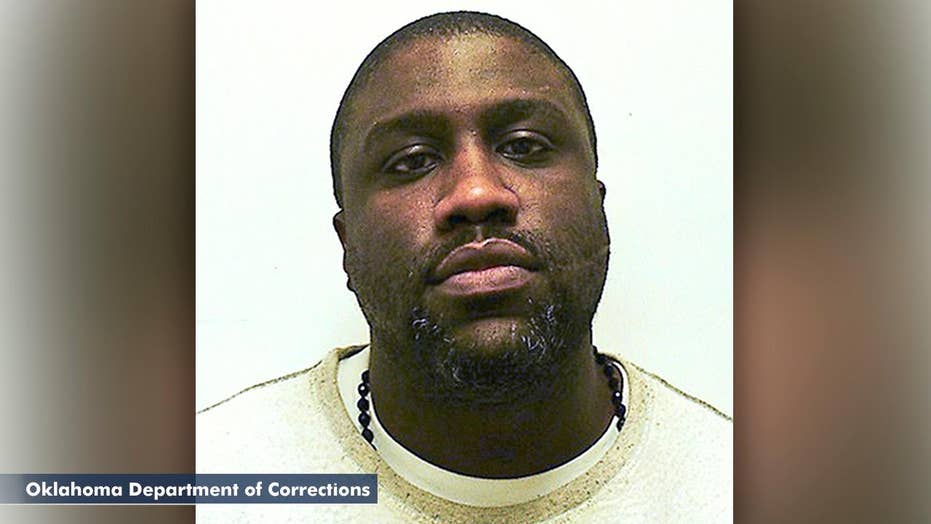 Manhunt underway after convicted murder escapes
34-year-old Patrick M. Walker, serving a life sentence for the shooting death of a 19-year-old, posed as another inmate who was set for release in Oklahoma.
A manhunt was underway in Oklahoma on Monday after a convicted murderer considered to be "armed and extremely dangerous" escaped from a county jail last week, officials said.
Patrick Walker, 34, fled the Payne County Jail in Stillwater on Thursday night, according to the Oklahoma Department of Corrections.
MARYLAND WOMAN STABBED TO DEATH AFTER ROLLING DOWN CAR WINDOW TO GIVE WOMAN MONEY, POLICE SAY
Walker was able to escape "by posing as a cellmate and posting bond for that inmate, whom he closely resembled," authorities stated in a news release. He might be posing as that cellmate, named Charles Pendarvis, while on the run, officials said. The cellmate is reportedly not believed to be a part of the escape.
Walker was convicted of first-degree murder in 2003, Fox affiliate KOKH-TV reported, and is facing new charges after he allegedly assaulted a corrections officer.
HAMMER-WIELDING SPA CUSTOMER ATTACKS WORKERS AFTER HE'S DENIED REFUND, COPS SAY
"So we're actively looking for him with our partners in law enforcement," Matt Elliott, of the Department of Corrections, told the news outlet. "Just about every member of law enforcement in the state is looking for this individual."
Anyone with information on Walker's whereabouts is urged to contact the Oklahoma Department of Correction's fugitive hotline at 866-363-1119. According to the news release, the U.S. Marshal Service has adopted the case and a reward of up to $5,000 is possible for anyone with information about Walker.
Source: Read Full Article