Huawei Technologies CFO arrested in Canada, accused of violating Iran sanctions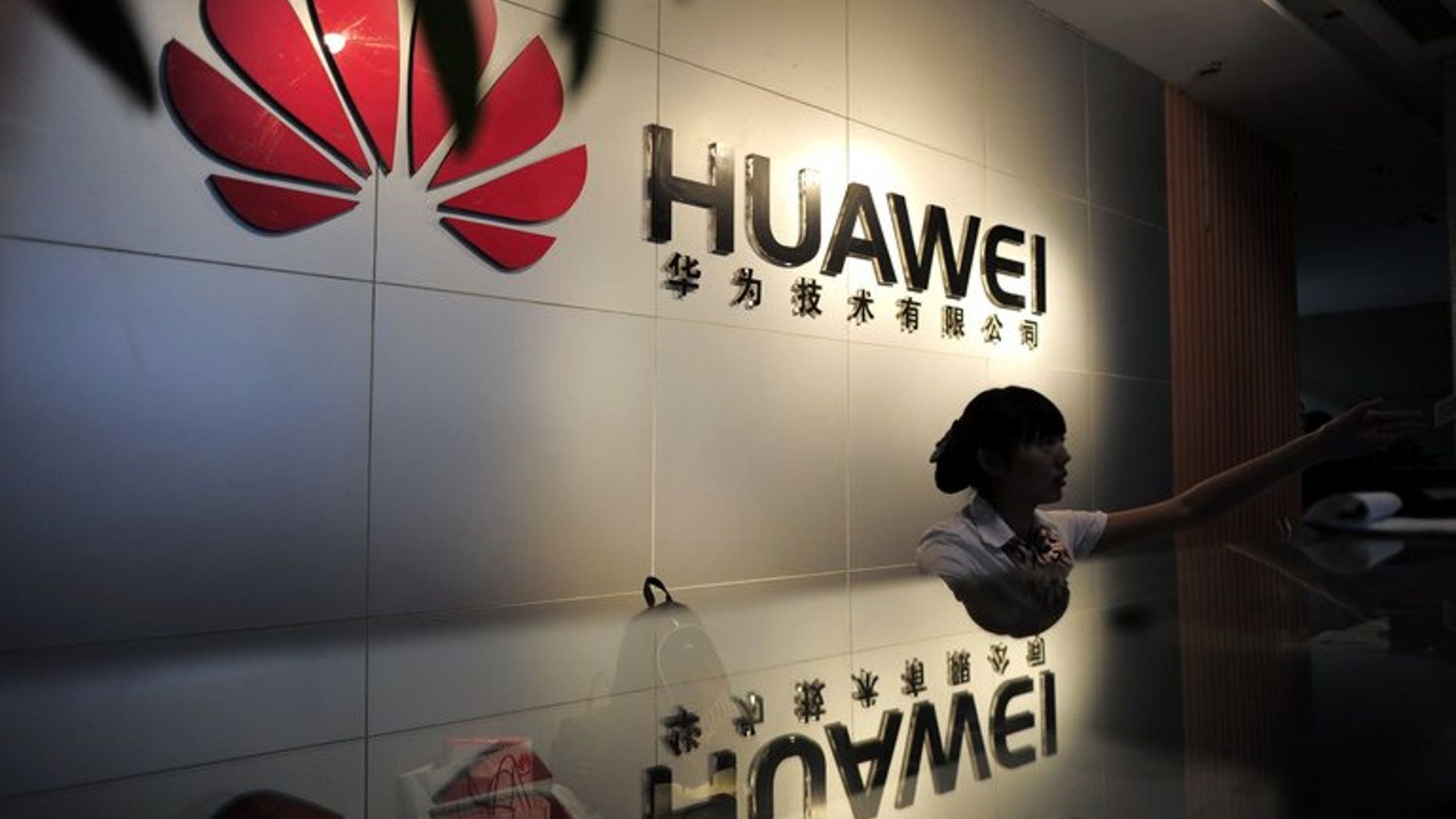 A receptionist is seen behind the counter of a Huawei office in Wuhan, central China's Hubei province, on October 8, 2012.
(AFP/File)
TORONTO – Canadian authorities in Vancouver have arrested Huawei Technologies Co.'s chief financial officer at the request of the U.S. government for alleged violations of Iranian sanctions, the latest move by Washington to crack down on the Chinese cellular-technology giant.
A spokesman for Canada's justice department said Meng Wanzhou was arrested in Vancouver on Dec. 1 and is sought for extradition by the U.S. A bail hearing has been tentatively scheduled for Friday, according to the spokesman. Ms. Meng, the daughter of Huawei's founder, Ren Zhengfei, serves as the company's CFO and deputy chairwoman.
Ms. Meng's arrest comes amid a year-long U.S. government campaign against a company it views as a national-security threat. In the past year, Washington has taken a series of steps to restrict Huawei's business on American soil and, more recently, launched an extraordinary international outreach campaign to persuade allied countries to enact similar curbs.
The U.S. is seeking Ms. Meng's extradition so as to have her appear in federal court in the Eastern District of New York, according to people familiar with the matter.
A Huawei spokesman said Wednesday that Ms. Meng was arrested while transferring flights in Canada. "The company has been provided very little information regarding the charges and is not aware of any wrongdoing by Ms. Meng," he said. "The company believes the Canadian and U.S. legal systems will ultimately reach a just conclusion."
The spokesman added that Huawei complies with laws and regulations everywhere it operates.
The Wall Street Journal reported in April that the Justice Department had launched a criminal probe into Huawei's dealings in Iran, following administrative subpoenas on sanctions-related issues from both the Commerce Department and the Treasury Department's Office of Foreign Assets Control.
In 2007, Ms. Meng served as a board secretary for a Huawei holding company that owned Skycom Tech, a Hong Kong-based company with business in Iran and employees who said they worked for "Huawei-Skycom," according to a person familiar with the matter.
U.S. authorities have suspected Huawei's alleged involvement in Iranian sanctions violations since at least 2016, when the U.S. investigated ZTE Corp., Huawei's smaller Chinese rival, over similar violations. The Commerce Department released internal ZTE documents that showed the company studied how a rival identified only as "F7" had conducted similar business.
Click for more from The Wall Street Journal.
Source: Read Full Article