California teacher who sang national anthem while forcibly cutting student's hair is arrested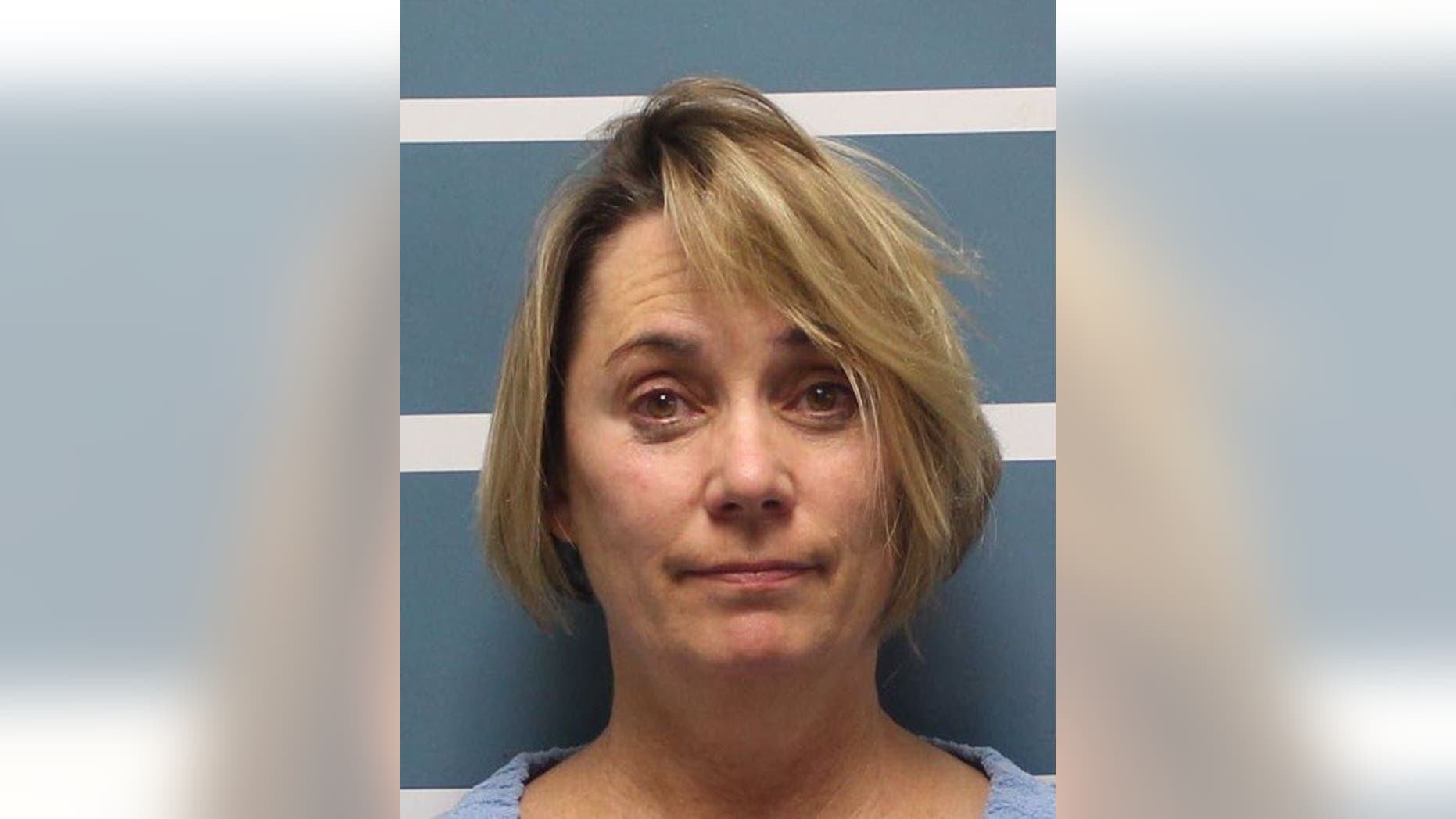 Margaret Gieszinger, 52, was arrested after she was seemingly caught in a video cutting a student's hair while incorrectly singing "The Star-Spangled Banner."
(Tulare County Sheriff's Office)
Land of the free and home of the shaved?
A California teacher was arrested on child endangerment charges after she seemingly was caught on video cutting a student's hair while shouting incorrect lyrics to "The Star-Spangled Banner."
Margaret Gieszinger, 52, was taken into custody after police responded to reports of a teacher endangering students with a "pair of scissors" at University Preparatory High School in Visalia, the Visalia Times-Delta reported Wednesday.
Video posted online showed the woman telling a student to "take a seat" in a chair placed in front of the classroom.
Gieszinger loudly shouted wrong lyrics of the national anthem while allegedly chopping off a couple chunks of the student's hair and tossing it behind her.
INDIANA SCHOOL ADMINISTRATOR GOES VIRAL AFTER SINGING STUNNING NATIONAL ANTHEM
After the student got up from the seat, Gieszinger could be heard shouting, "Next! I'm not done. Next! Next!" She then appeared to select students from the classroom to come up.
One student is heard on video shouting, "Don't you touch me!" as Gieszinger appeared to walk throughout the classroom with the scissors.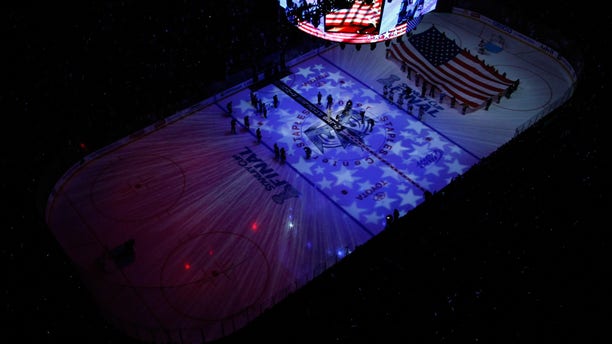 WW2 veteran, turning 100 soon, belts out national anthem before NHL game
The NHL's Tampa Bay Lightning celebrated Military Appreciation Night on Thursday, and one veteran, in particular, received thunderous applause from the crowd.
Gieszinger seemingly then grabbed a female student's hair and pulled it up while wielding the scissors in the air. The student got away, while the teacher continued to walk about while angrily singing the national anthem.
Students appeared to yelp and frantically leave the classroom. The student filming the video ran from the room, as classmates asked if they caught the incident on video.
According to the high school's website, Gieszinger teaches science at University Preparatory. Principal Eric Thiessen reportedly told students Wednesday afternoon that "all students are safe" following what unfolded in the classroom.
One of Gieszinger's students told the Visalia Times-Delta that what the teacher did "is inexcusable," and called her actions out of character.
"She is a loving and kind lady. She is usually all smiles and laughs," the student said. "This is not the Miss G. we know and love."
OHIO WOMAN ALLEGEDLY POURED HOT GREASE ON ANOTHER WOMAN DURING ARGUMENT
Gieszinger's teaching credentials were suspended for 14 days in both 2007 and 2016, the news outlet noted, citing the Commission on Teacher Credentialing. The reason for the suspension was not clear.
Online records from the Tulare County Sheriff's Office show that Gueszinger was booked Wednesday on suspicion of felony child endangerment. Her bond was set at $100,000.
Source: Read Full Article