Yes, 'The Marvelous Mrs. Maisel' Season 3 Is Happening: Here's What You Need to Know
One of the best parts about finishing the second season of The Marvelous Mrs. Maisel is that you will now have new material to talk about at your next dinner party/holiday soiree: Paris! Simone the French pupper! The Catskills! And of course, Zachary Levi 😍.
But don't get too comfortable with your talking points—Amazon is already gearing up to make a third season of the Amy Sherman-Palladino series, complete with all the sparkle and charm of the big city in the 1950s.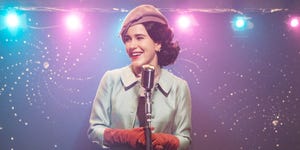 Here's what we know so far:
1. The show was renewed way before season two's airdate. In May 2018, some six months before Midge, Susie, and company returned for your bingeing needs, Amazon announced that season three of The Marvelous Mrs. Maisel was officially a thing. The news was confirmed following Amy Sherman-Palladino's acceptance speech at the Peabody Awards.
2. Like season two, season three is expected to have 10 episodes. Per Variety, Amazon has likely ordered 10 more episodes from Sherman-Palladino and husband Daniel, who serves as an executive producer. Note: Amazon originally ordered 18 episodes to be spread over two seasons, leaving season one with just eight episodes. TBH: more episodes = more breathing room (and more screen time for all those amazing outfits).
3. Shooting will likely begin in spring 2019… According to season two's official press kit, Alex Borstein "will begin shooting the third season of the breakout series this spring." FYI: Season two began production in spring 2018, so if history repeats itself, this timeline makes sense.
View this post on Instagram
🌷 Back in the (marvelous treat-filled) office for table read numéro un 🌷
A post shared by Rachel Brosnahan (@rachelbrosnahan) on
4. …which means season three will premiere in winter 2019, maybe. Again, if the third season's schedule follows its predecessors, the premiere date will take place in the colder months. (Season one premiered on November 29, 2017 while season two had a December 5, 2018 release date.)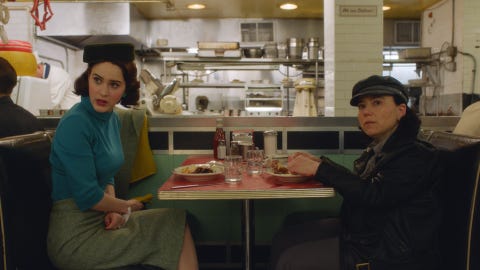 5. It ain't over until Amy Sherman-Palladino says it's over. Following her Golden Globes acceptance speech in January 2018, she joked about "never leaving" Amazon, leading fans to conclude that Maisel will be around for a while. It would make sense for the show to go beyond season three, considering how many awards it's earned: two Golden Globes, five Primetime Emmys, two Critics Choice Television Awards (among other hardware). Then again, what's that saying about ending on a high note?
Watch Season 2
This post will be updated as more season three information is announced.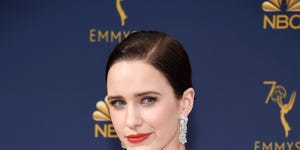 Source: Read Full Article