Why Isn't 'Station 19' New Tonight, April 21? Here's When and What Time 'Station 19' Season 5 Episode 16 Returns
Sadly, Station 19 Season 5 Episode 16 is not new tonight, April 21, 2022. However, the good news is that there's a full preview and synopsis from ABC to break down in the meantime. Station 19 Season 5 Episode 15 left viewers wondering whether Andy Herrera (Jaina Lee Ortiz) will go to jail for the death of Jeremy (Daniel Di Tomasso). Although she hit him in self-defense after a sexual assault, Jeremy is dead, and Herrera is under arrest. Here's our breakdown of the preview for Station 19 Season 5 Episode 16, "Death and the Maiden."
[Warning: This article contains light spoilers about Station 19 Season 5 Episode 16.]
Why isn't Station 19 new tonight, April 21, 2022?
According to ABC's schedule, Station 19 Season 5 is not new tonight, April 21. Last week Shondaland fans received a special treat — Throwback Thursday. However, tonight, there's no such luck. ABC airs Jumanji: The Next Level in place of Station 19 and Grey's Anatomy.
When does 'Station 19' Season 5 return with episode 16?
Viewers must wait until May 5 at 8 p.m. ET to see Station 19 return to Thursday night with a new episode on ABC.
"Andy's fate remains unknown as a trial date is set," the ABC synopsis reads. "Meanwhile, Vic and Sullivan are approached by an unexpected guest, and the crew responds to a row of townhouses on fire."
The press release also indicated that guest stars for the evening include Patricia De León as Elena Herrera, Josh Randall as Sean Beckett, and Merle Dandridge as Natasha Ross.
What to expect when Season 5 Episode 16 returns
The Station 19 Season 5 Episode 16 preview begins with Judge H. Pendleton informing Andy of the charges against her.
"You've been charged with manslaughter in the first degree," the judge tells Andy. "How do you plead?"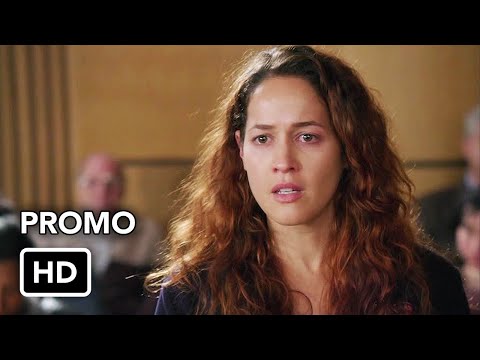 She pleads not guilty, and then the judge sets bail at $100,000. Then, Jack (Grey Damon) hugs Andy after she walks out of King County Central Jail. However, the local news brandishes her as a killer. 
Meanwhile, Fire Chief Natasha Ross (Merle Dandridge) informs her that a firefighter charged with a felony should be suspended. When Andy protests that she didn't rob a bank, Natasha counters with the fact that she killed a man (despite that it was self-defense). In another scene, Andy's mother, Elena (Patricia De Leon), comes searching for her. Robert Sullivan (Boris Kodjoe) and Vic Hughes (Barrett Doss) do not look happy to see Elena. However, in a later scene, Elena finds Andy in a hallway.
What happened between Andy and her mom in 'Station 19'?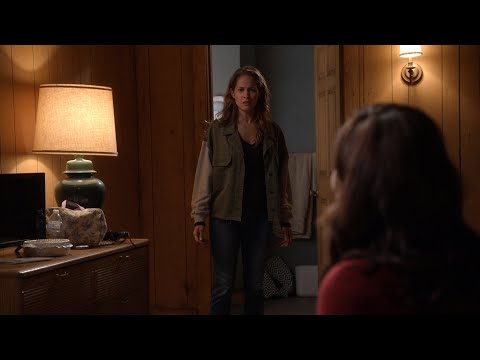 For most of Andy's life, she believed that her mother died when she was nine. However, in Station 19 Season 3 Episode 16, Andy finds that her mother is still alive. Viewers had to wait all summer to find out what happened when Andy reunited with Elena. Then in the Station 19 Season 4 season premiere, Andy listened to her mother explain how she never wanted a child. Andy left after hearing that her father, Pruitt, begged Elena to return to their family after 9-11, but she refused. That was the last time Andy saw her mother until Station 19 returns on May 5 for season 5 episode 16.
Look for Grey's Anatomy and Station 19 to return to ABC on May 5, 2022. Station 19 airs at 8 p.m. ET, followed by Grey's Anatomy at 9 p.m.
Source: Read Full Article