What Fresh Hell Is Titane?
After winning the top prize at Cannes earlier this year, the body horror film Titane has opened wide in U.S. theaters—and along with the buzz, critics and audiences have also been talking about the violent and gory imagery throughout French auteur Julia Ducournau's second feature.
Drawing from a mélange of genres (horror, thriller, fantasy, sci-fi and drama), Ducournau has crafted an electrifying, undeniably squirm-inducing conversation piece, with scenes so raw that some audience members have reportedly walked out halfway through. The day after Titane premiered at the New York Film Festival to a standing ovation, 37-year-old Ducournau spoke with Bazaar.com about her inspirations and also commented on the walkouts.
"We actually don't know why these people walk out. I mean, everyone assumes that it's because it's too graphic, but it can also be because my movie doesn't take the audience by their hands at all," Ducournau offers. Titane could best be described as a redemption story centered on Alexis, an androgynous woman (magnetic newcomer Agathe Rousselle) who is prone to violence, possibly as a side-effect from a childhood head trauma that required a metal plate to be implanted in her head—hence the film's title, which translates to 'titanium.' Ducournau takes a concerted risk by centering the first half of the movie on a lead character who exhibits an erotic preference for automobiles over flesh-and-blood humans, and attacks people with an almost mechanical ruthlessness. [Note: minor spoilers below.]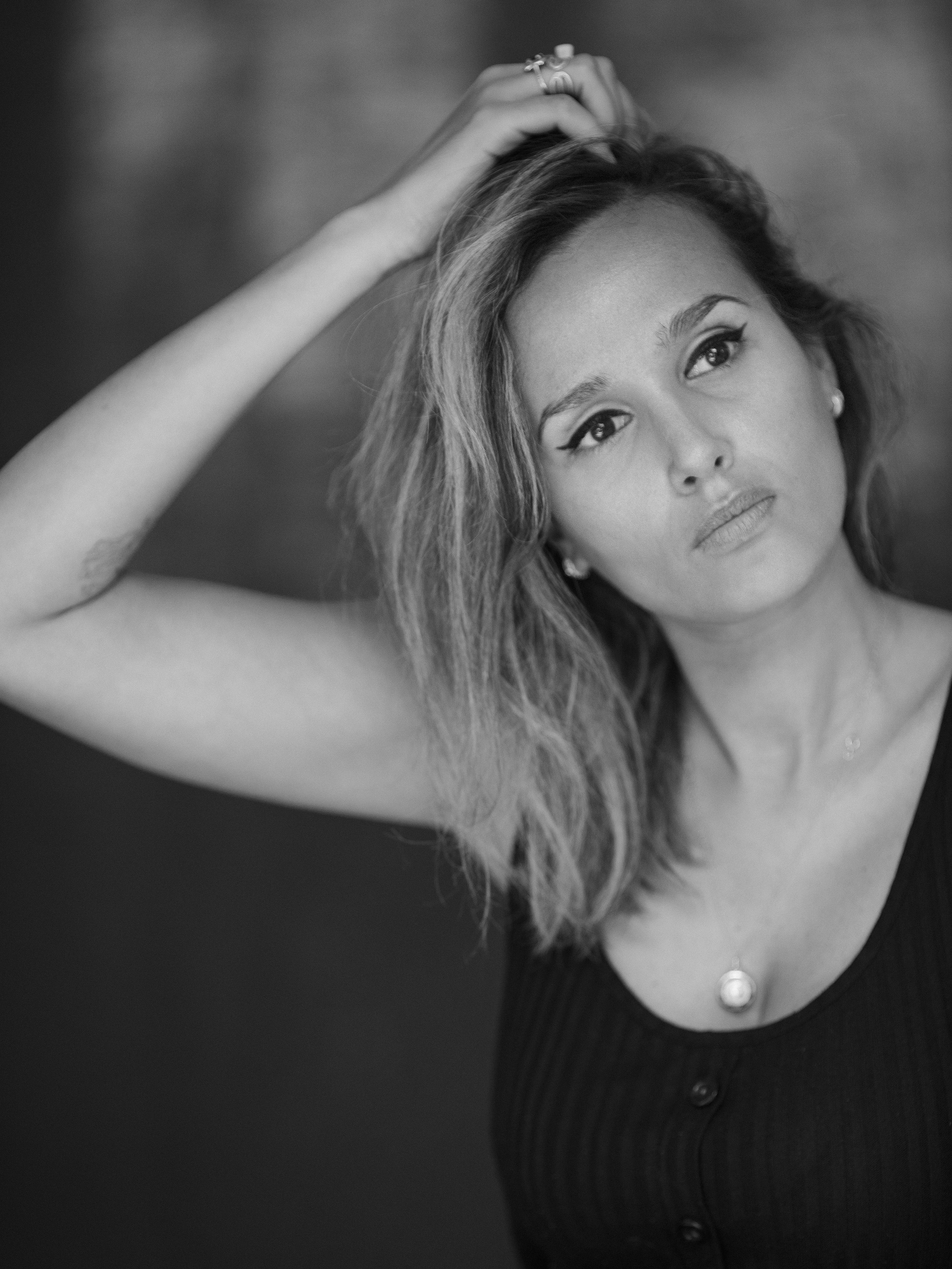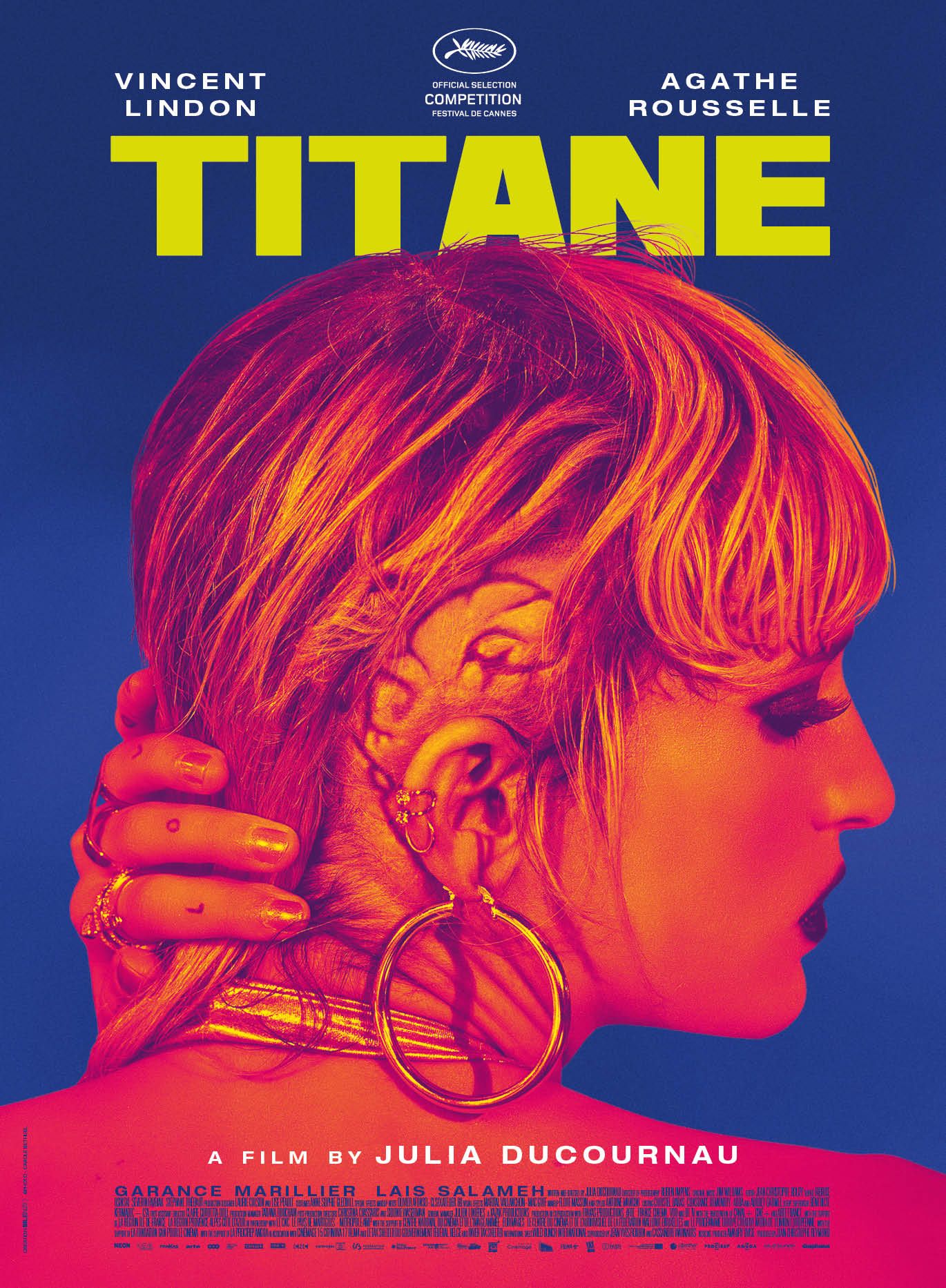 By the end of the film's 108-minute runtime, Alexia has transformed so completely that the effect is not unlike watching a magician's dazzling sleight-of-hand trick. To create this highly allegorical story, Ducournau drew from Greek myth, Biblical texts and classic literature, while weaving in surreal subplots that resist easy interpretation. "The foundational texts are very important to me in order to somehow dig deeper and try to challenge our conception of humanity and of love," says Ducournau.
To evade the consequences of her crimes, Alexia steals the identity of a fire captain's son who has been missing for 10 years. As she is stuck spending uncomfortable days with the emotionally broken fire chief (veteran French actor Vincent Lindon), Alexia forges complicated relationship with him, keeping silent all the while, lest her voice give her away. The punishing strain she goes through to maintain the disguise, disfiguring her face and binding her body, yields some harrowing watch-through-your-fingers scenes. "I try to make the audience feel physically what my characters are feeling," says Ducournau, who created similarly grisly moments in her 2016 debut feature Raw, a coming-of-age story that involved cannibalism. The director's knack for grounding viewers in the uncomfortable reality of the flesh is so effective, it has almost eclipsed discussion of Titane's headier themes of personal and societal evolution.
"Mary Shelley's Frankenstein is a text that has been super important in my life that I often go back to, because of the irony of it all," Ducournau explains. "The irony of the fact that the creature is humanized through violence, and that the more he's human, the more he's violent." Ironies abound in Alexia's journey from one extreme to another—a stone-cold killer who later resuscitates a dying woman; a defiant daughter who takes on the role of a devoted son. "I wanted to make a film that initially may seem 'unlovable' because of its violence, but then we grow deeply attached to the characters, and ultimately we receive the film as a love story," Ducournau explains.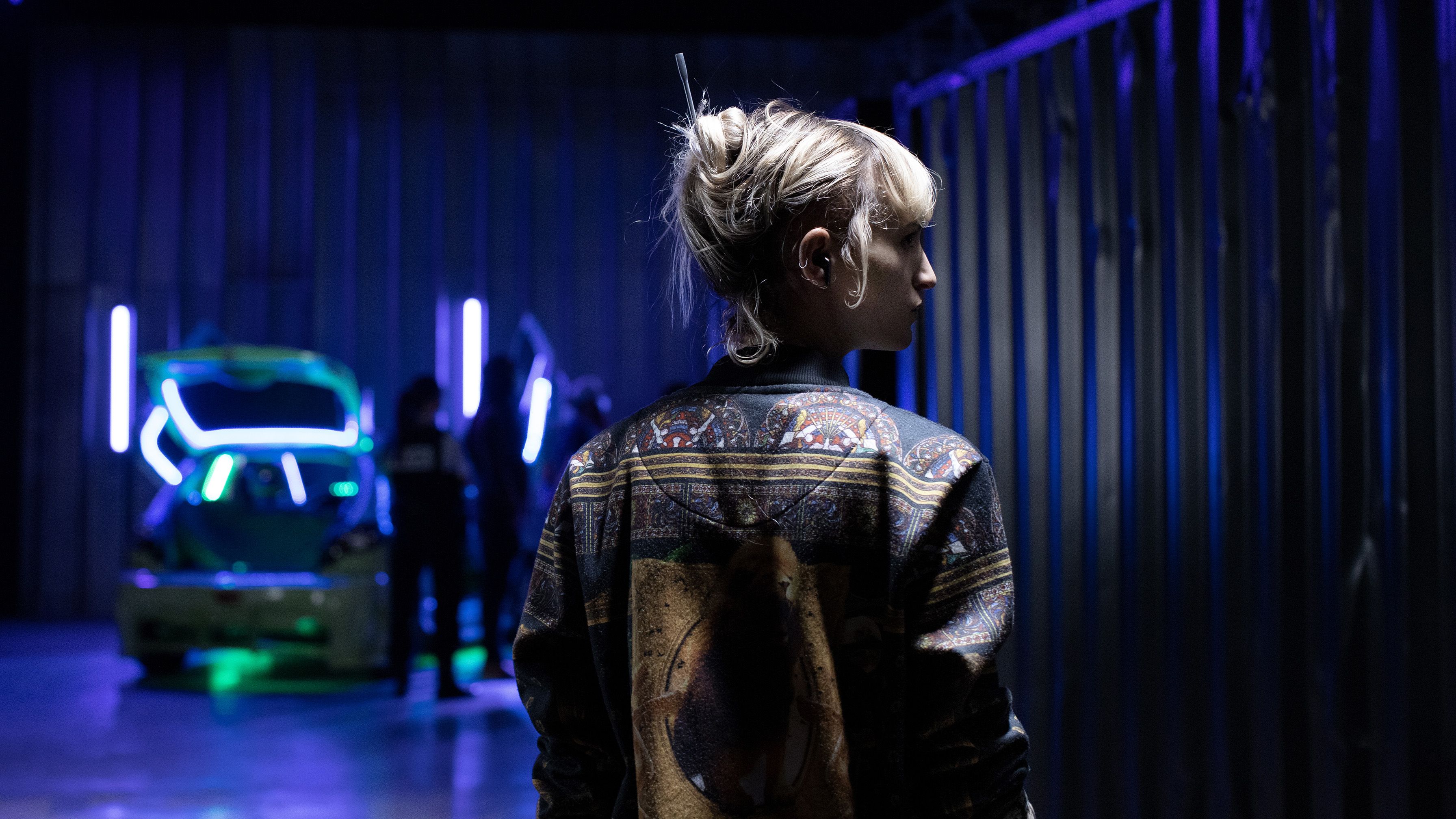 The writer-director's bold choices appear to be paying off. France recently submitted Titane to the Academy of Motion Picture Arts and Sciences as its entry for the Best International Feature Film category. Titane has landed in American theaters courtesy of Neon, the gutsy distribution company that turned Bong Joon Ho's Parasite into the first foreign-language film to win an Oscar for Best Picture. While Titane's cryptic symbolism and unsettling imagery might make it a hard sell this awards season, Ducournau's sheer artistry establishes her as a vital voice in genre filmmaking. Titane is the kind of cinematic experience that will likely inspire a new generation of young women to enroll in film school with dreams of pushing the boundaries of cinema even further.
When asked about her big win at Cannes, Ducournau seems to be taking the success in stride. "I imagine that people think that your life changes in a spark of a moment. And that all of a sudden you're invited everywhere, and you have this very glamorous lifestyle, and all that," she muses. "But the truth is that I came back home with my Palme d'Or, and it's the same home. And I got into my PJ's. And in the morning, my hair was like this (she gestures to indicate messiness). And I had cereal for breakfast and that's really what happened. In the end, life goes on and that's good. It should go on."
Source: Read Full Article