'This Is Us': Who Wrote Rebecca's Wedding Song?
If there's one thing that This Is Us does extraordinarily well, it's making the audience cry during the simplest moments. All Rebecca did was sing a song at Kate and Phillip's wedding in This Is Us Season 6 Episode 13, and she brought the entire room to tears. But the piece was crafted specifically for the NBC drama, and we have all the details about how the music came to be.
[Spoiler alert: This article contains spoilers from This Is Us Season 6 Episode 13, "Day of the Wedding."]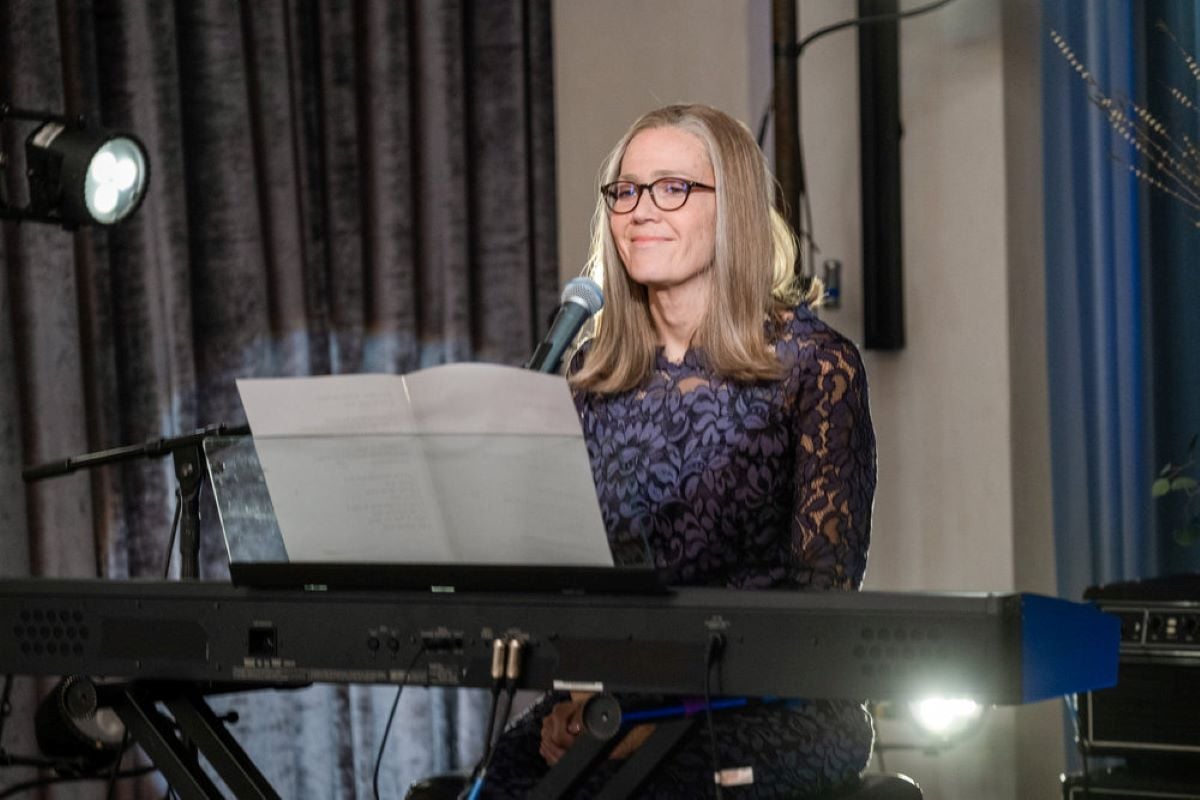 Rebecca performed a song at Kate and Phillip's wedding in 'This Is Us' Season 6 Episode 13
Kate and Phillip planned on Rebecca singing a song at their wedding reception in This Is Us Season 6 Episode 13. Phillip and Rebecca rehearsed the song for months before the day. But the Pearsons were still worried that she wouldn't be able to pull it off.
Rebecca's Alzheimer's has gotten worse over the years. And at the wedding, she frequently mistook Kevin for Jack. So the family's worries about Rebecca's ability to play music were valid.
Thankfully, Rebecca proved them all wrong, and she beautifully and skillfully performed her song, "The Forever Now." The music mesmerized the entire crowd. And although her performance was enough to bring anyone to tears, a couple of behind-the-scenes secrets about the song will also make fans emotional.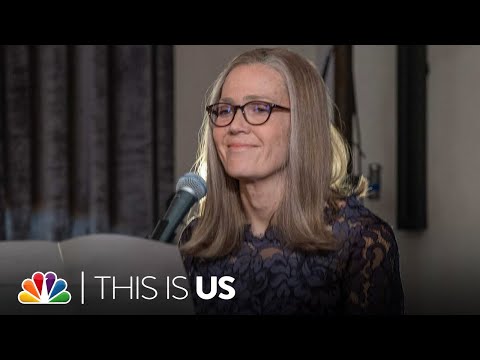 Mandy Moore's husband co-wrote Rebecca's song in 'This Is Us' Season 6 Episode 13
Following the premiere of This Is Us Season 6 Episode 13, Mandy Moore shared details about Rebecca's song with People.
"My husband [Taylor Goldsmith] and our show's composer Sidd Khosla wrote the song — as they have with several songs over the course of the series — which made it even more meaningful," the actor revealed. "I conferred with a neurologist who has helped me. And the writers make sure we are as authentic as possible with the details."
Moore continued, "I discovered that, oftentimes, if someone suffering from dementia has done something repetitively in the past, as Rebecca has with playing music, then their cognitive reserve makes that same skill available to them, even years into a diagnosis. I loved that Rebecca was able to rise to the occasion and sing such a meaningful song at her daughter's wedding."
Not only did Moore's husband co-write "The Forever Now," but he and Siddhartha Khosla also used the This Is Us theme as the song's melody.
"It's my understanding that [creator] Dan [Fogelman] always had the idea for the song to come around in a more fully realized form," Moore shared.
Only This Is Us would have something cooking for Rebecca's song years before it appeared in the show.
Dan Fogelman predicts that Mandy Moore will perform 'The Forever Now' at the Emmys
Fans are praising Rebecca's song and Mandy Moore's performance in This Is Us Season 6 Episode 13. And Dan Fogelman has a bold prediction for the piece.
"Yeah the song got me, too," the creator wrote on Twitter. "The melody is our show's 'theme,' song written by our composer [Siddhartha Khosla] and [Taylor Goldsmith] — I'm pretty biased, but I'd sure like to see Mandy performing it at the Emmy's next year."
Khosla responded on Twitter, "Oh man, did [Mandy Moore] just crush that scene. Penned by me and Taylor from [Dawes], our last original song ever for the show."
Many fans hope that the Emmys will finally recognize Moore's work as Rebecca. And perhaps the final season of This Is Us and "The Forever Now" will cement her place among the 2022 nominees.
This Is Us airs Tuesdays at 9 p.m. ET on NBC.
Source: Read Full Article