'The White Lotus': Was the Viral Lukas Gage Audition With Tristram Shapeero for the HBO Show?
The White Lotus cast is star-studded. But one cast member is known for more than just their acting credits. Lukas Gage's audition for Tristram Shapeero went viral during the coronavirus (COVID-19) pandemic lockdown. The video shows the TV director insulting Gage's apartment during a Zoom call. He didn't know his microphone wasn't muted, so Gage heard it all. But was this Gage's audition for HBO's The White Lotus? Here's everything you need to know about the now infamous video.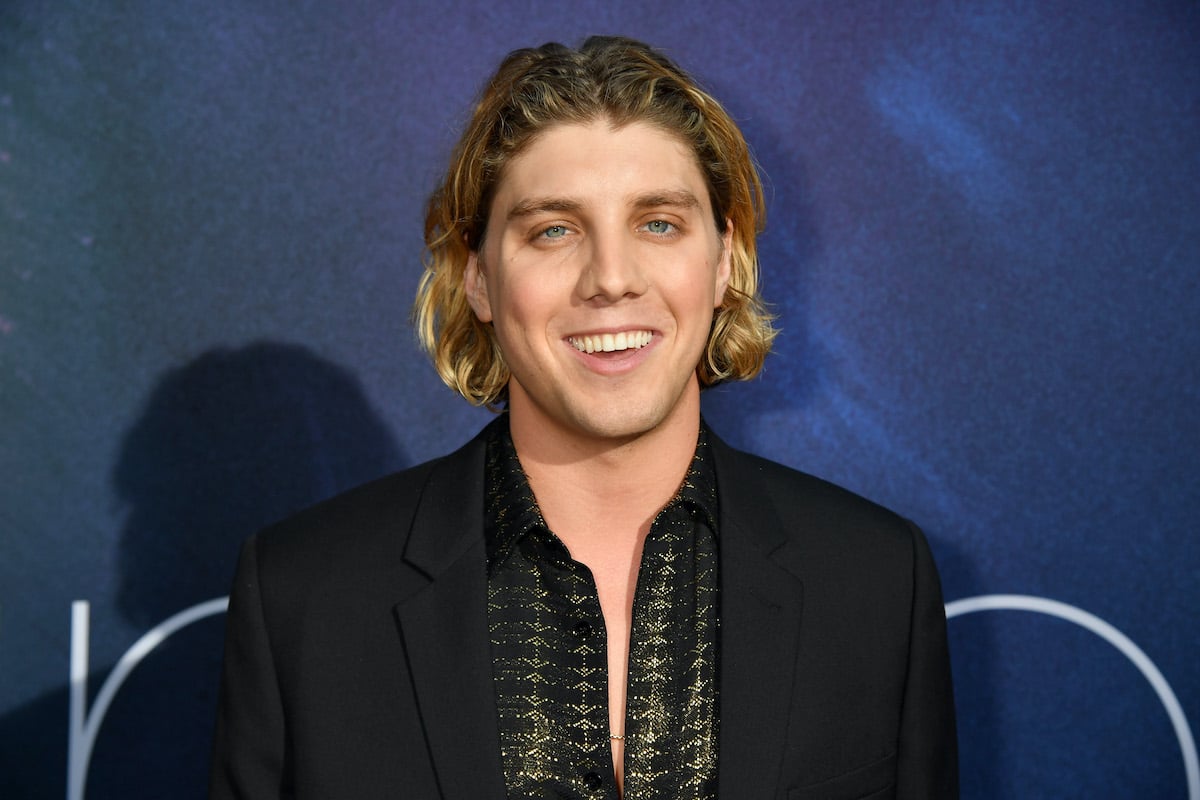 What did Tristram Shapeero say?
On Nov. 20, 2020, Gage shared the uncomfortable video on Twitter and Instagram.
In the clip, Gage prepares to read his lines when Shapeero says, "These poor people live in these tiny apartments. Like, I'm looking at his background and he's got his TV, and you know…"
"You're not muted," Gage pipes in. "I know it's a sh-tty apartment. That's why give me this job so I can get a better one."
"Oh my god, I'm so, so sorry," Shapeero says.
"I'm living in a 4×4 box, it's fine. Just give me the job and we'll be fine," Gage quips, impressively keeping his composure in an absolutely cringeworthy interaction.
"I'm mortified," Shapeero adds.
Gage kept his cool in the moment. And he actually didn't intend on sharing the recording. But he revealed to Bustle that while filming The White Lotus, co-star Molly Shannon encouraged Gage to post the video, telling him it was, "the funniest thing I've ever seen. You have to post it." And post it, he did.
"PSA if you're a sh-t talking director make sure to mute ur sh-t on zoom mtgings," he wrote on Twitter and Instagram.
Did Lukas Gage get the part?
Shapeero is a veteran TV director. He's directed episodes of Brooklyn Nine-Nine, The Unbreakable Kimmy Schmidt, Community, Parks & Recreation, and more. As for Gage, he's appeared in Euphoria, Love, Victor, American Vandal, Assassination Nation, and more.
Given The White Lotus Season 1 was Gage's first project to come out after the video went viral, was the infamous audition for the HBO series? No. Shapeero did not direct The White Lotus. The series was created and directed by Mike White. Following the video's release, many speculated who the director was. There were plenty of internet theories, but Shapeero outed himself shortly after and issued a public apology to Gage. He said via Deadline:
"First and foremost I offer Mr. Gage a sincere and unvarnished apology for my offensive words, my unprofessional behavior during the audition and for not giving him the focus and attention he deserved. My job is to evaluate performers against the part I am trying to cast. Lukas deserved better."
Gage didn't reveal what the audition was for, but he did reveal he didn't get the part. But one when door closes (extremely uncomfortably), another one opens — Gage booked The White Lotus shortly after the nightmare Zoom call.
Will Lukas Gage be in 'The White Lotus' Season 2 cast?
Gage revealed this in the replies to his viral post. And yet again, it involved Shannon.
"You handled that so well, Lukas," she commented on Gage's Instagram post. "What a lousy thing of him to say. and here you are putting yourself out there for your audition. vulnerable. wanting to get the part etc."
"I love u !!!" Gage replied to the Saturday Night Live alum. "Thank god I didn't get the part because I wouldn't be working with you in Hawaii right now [kiss emoji]."
The White Lotus filmed at a Hawaiian resort during the pandemic, which required the whole cast and crew to stay in the hotel for the full eight weeks of filming. In fact, HBO asked White to develop the series with COVID-19 safety restrictions in mind. The studio wanted to see if TV could safely continue production during the pandemic, so White and his team made a COVID-safe bubble for everyone to temporarily live and work in.
This led to lots of cast bonding between Gage, Shannon, and other actors, like Gage's Euphoria co-star Sydney Sweeney. The White Lotus has been renewed for season 2. But unfortunately, The White Lotus Season 1 cast won't be in it. It will focus on a different White Lotus property and a new cast of characters, according to The Hollywood Reporter.
But before that can happen, fans first need to learn who died in season 1! The mystery will be solved when The White Lotus Season 1 finale airs Sunday, Aug. 15, on HBO.
Source: Read Full Article