The Untold Truth Of Megan Fox
Megan Fox became a household name thanks to a huge summer blockbuster. Director Michael Bay turned a children's toy into a widely popular movie franchise — with six "Transformers" films as of 2021. Bay called on Shia LaBeouf to play the main male star in the 2007 original. And for the female lead, Megan Fox. In 2009, she returned for the sequel "Transformers: Revenge of the Fallen," and that same year, she starred in the campy horror film "Jennifer's Body." 
In addition to her acting skills, Fox was a sensation for her looks. "By 2009, Megan Fox was not just a sex symbol, she was the sex symbol — a universal barometer of hotness," The New York Times wrote in 2020. But Fox also caused controversy and sometimes found it difficult to navigate her increasing fame. "At some point, no matter how high the pedestal that they put you on, they're going to tear you down. And I created a character," she told The New York Times in 2009.
For those who get to know Fox, behind the pretty face is a complex woman. "The reality is, I'm hidden amongst all the insanity. Nobody can find me," she said in the aforementioned interview with the Times. That said, one can find some of the pieces that make up her unique story. Here is the untold truth of Megan Fox.
Inside Megan Fox's childhood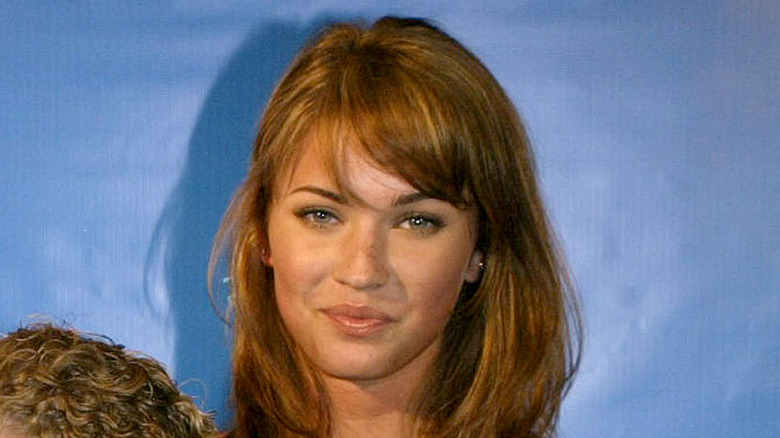 Megan Fox follows the classic celebrity timeline of starting off in a small town to find her way into Hollywood. She told GQ that her hometown of Rockwood, Tennessee, was "a semi-mountain town, very rural." The actor remembered her "dad used to hunt ducks and my mom would put them in the pot." This was just one example of her humble roots. "We lived really modestly. We had very little money," she said. Fox also grew up with a significantly older sister. At the age of ten, Fox moved to Florida after her father and mother divorced.
As a kid, she spent some of her free time performing. Fox practiced "ballet for much of her childhood," according to The New York Times. And when she wasn't in the dance studio, she would show off her talent at home. Though Fox said her drive as a child wasn't the need to perform, she did admit to GQ, "I just always wanted everyone's attention to be focused on me." But she didn't spend much time with other kids her age, with GQ noting that she wasn't allowed to hang out with friends outside of school. Even though she remembered missing her father, she was "relatively happy" throughout her childhood.
Megan Fox had a difficult time as a young actor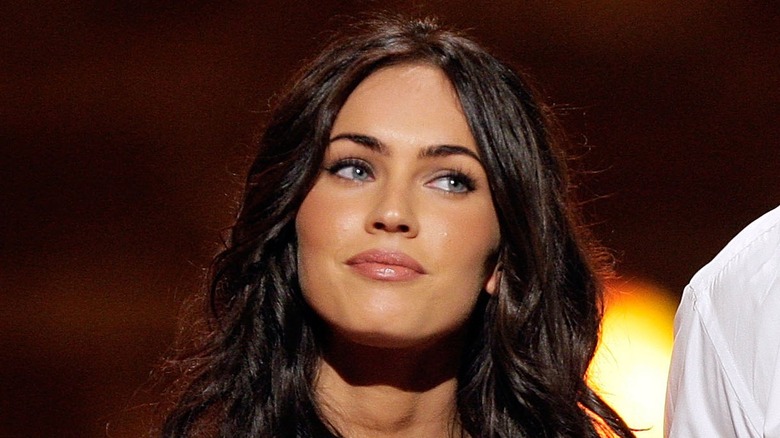 Before she became known as one of the sexiest women in Hollywood, Megan Fox started on a more family-friendly path. After appearing in the 2001 movie "Holiday in the Sun" starring the Olsen twins, Fox flew out to Los Angeles from Florida to try her chance at acting. Fox and her mother stayed in "a huge apartment complex in Burbank that caters specifically to child performers" while auditioning for TV pilot episodes, according to GQ. Fox remembered the experience as both "horrible" and "tragic." But her plan paid off and she appeared alongside Lindsay Lohan in the 2004 Disney film "Confessions of a Teenage Drama Queen." 
The actor then landed a role in TV, except on the opposite coast: Fox scored a gig on the sitcom "Hope & Faith," which filmed in New York. As she recounted to the outlet, she lived on the Lower East Side in a "tiny apartment" when she was 18. And while it may sound glamorous to reside in the Big Apple while appearing on TV, her experience wasn't quite that. "I was really isolated. I never went out. I had no friends," she confessed to GQ. "I was just on my own in the apartment the whole time." In fact, she became so unmotivated that it became difficult to take care of herself. According to the actor, "I ran out of food. I ran out of water. I ran out of everything."
The mysterious side of Megan Fox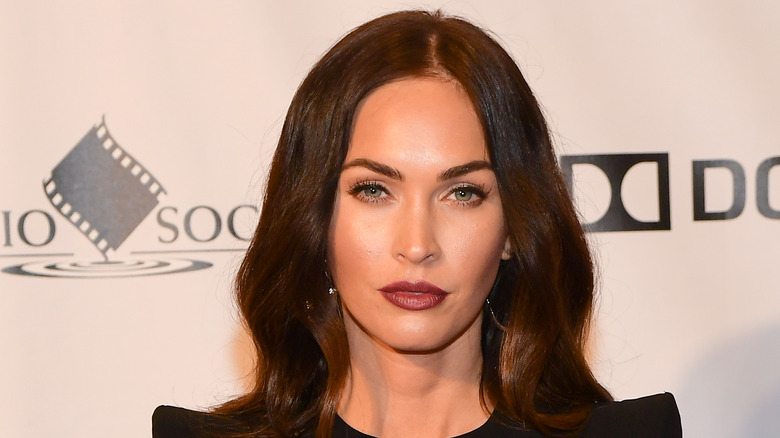 In her film "Jennifer's Body," Megan Fox plays the titular character, a "demon who has to eat boys to remain beautiful," as The New York Times recapped. And while the premise is clearly fictional, it may not be so far out there for Fox. The actor admitted that she believes in paranormal activity. In an interview for the AP, Fox talked about a constant "feeling I don't belong to anything — even to the world." And she added that becoming famous only increased this feeling of separation to others. Fox admitted, "I'm one of those people who thinks, if aliens are real, when they come back to earth I'm one of the humans they'll contact. It's me — I know it's gonna be me."
Fox shared similar theories while talking to the Los Angeles Times. "I've always been into alternative history, antiquities, archaeology," she revealed before clarifying that it's the inexplicable aspects of history that most intrigue her. She said, "I've always been really consumed by these deep mysteries," which "eat away at me." Fox said her fascination began while filming "Transformers: Revenge of the Fallen" in Egypt. During a tour of the Great Pyramid of Giza, her guide allegedly said "that the pyramid was never actually a tomb." According to the actor, she believes the site was originally an "energy plant at some point" and that "the sarcophagus that is in the Great Pyramid was put there by the government for tourism."
Megan Fox's first romances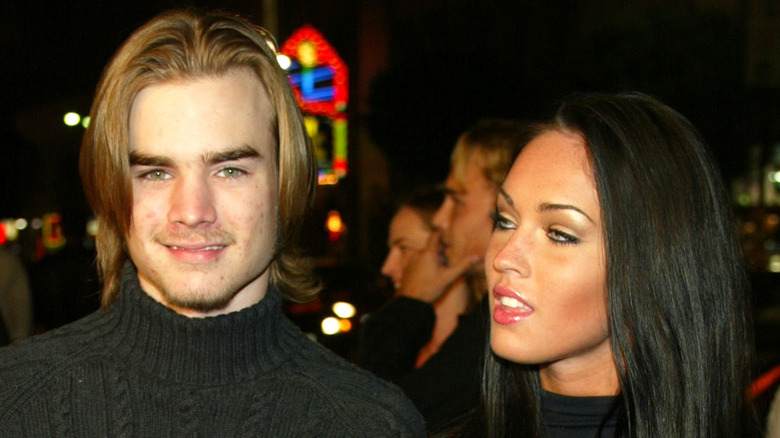 Prior to moving to Hollywood and becoming a famous actor, Megan Fox was a teenager in love. As she recalled in an interview with Rolling Stone, she was in a relationship with high school sweetheart Ben Leahy and "she would sneak out of the house at night and go lie in the grass with Ben, looking at the stars." The actor said of her former boyfriend, "I loved him." And she detailed all the things that made her drawn towards Leahy: "He was very sweet and wonderful, really tall and big with a perfect body, and he was a badass. I was totally drawn to him."
After relocating from Florida to the west coast to pursue acting, Fox found herself in a relationship with David Gallagher, the teen heartthrob from the TV series "7th Heaven." Once again, Fox was completely enamored with her guy. "This was my first real, real boyfriend if you know what I mean," she said in Allure. She revealed that the two were together for over a year and it was the first time in a relationship where she "was allowed to stay at his house, and get involved like that." In fact, things became serious quickly for Fox and she said of Gallagher, "I thought I was in love with him." Looking back, Fox said her emotions were all over the place in that time of her life. "I was such a lost little girl at that moment," she shared.
The story of Megan Fox and Brian Austin Green's relationship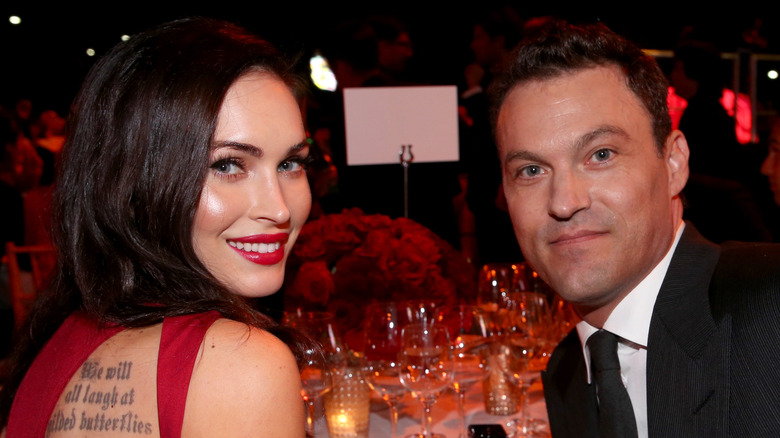 As a young actor, Megan Fox was living in New York and working on the sitcom "Hope & Faith." Her life changed in a big way in 2004 when the actor Brian Austin Green — known for his role on "Beverly Hills, 90210" — came on the show as a guest star. In an interview for Allure, Fox recalled seeing her future husband for the first time. "After we were done shooting that day, Brian gave his number out to everyone," she said. And Fox made the first move. "So I called him," she revealed. The two clicked and started to see each other romantically, and Fox connected with his child from a previous relationship, Kassius. She told Allure that Kassius was "the only person I enjoy cooking for. I like arranging it on his little plate." 
It sounds like Fox was attracted to Green immediately. Chatting with Allure interview, she called Green "gorgeous. He's always been hot." She said of all her time in Hollywood and meeting many other attractive guys still couldn't change her mind on Green. According to Fox, he is "the most attractive man" and is "phenomenal."
The two wed in Hawaii in 2010. Fox and Green had three children together, and in 2020, TMZ reported they filed for divorce.
The history of Megan Fox and Machine Gun Kelly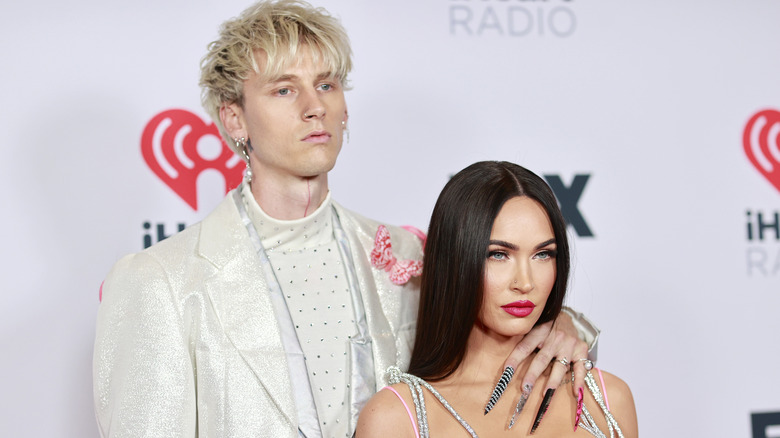 In 2020, Megan Fox grew close to musician Machine Gun Kelly. The two developed a bond while filming the movie "Midnight in the Switchgrass" together. That is, until "production was paused due to the coronavirus pandemic," E! News reported. Luckily, the pause in production didn't stop the two from seeing each other. If anything, it appears to have even helped the two grow closer. According to an E! News source, "The down time has been good for them" and the pair were "having a lot of fun" starting in the summer of 2020. Suffice to say, she jumped back into the dating world after her relationship with Brian Austin Green fizzled out. "She's been spending several times a week with [MGK]. When Brian has the kids she's usually seeing him," the insider claimed.
And as the source said, the two sure do seem to be having a good time together. As ET noted, in March 2021, they attended a UFC fight with Kourtney Kardashian and Travis Barker. And in June of that year, Fox went to MGK and Barker's show in Los Angeles with Kardashian and TikTok star Addison Rae.
Megan Fox's curious web of tales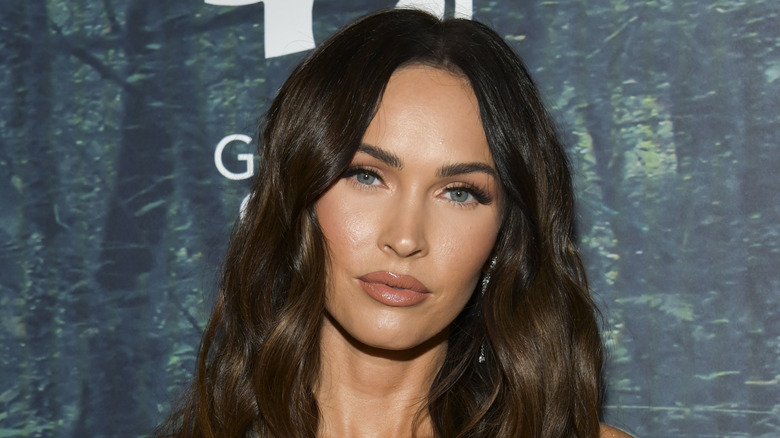 Megan Fox caused quite a stir when she talked about her love life in the early days of her stardom. In an interview for GQ, the actor detailed her first year living alone in Los Angeles. She told the outlet that she started exploring all parts of the town, including a strip club called the Body Shop on Sunset Boulevard. Fox remembered it was there that she "was in love with this girl" named Nikita. "I was there all the time –I would go there by myself. I bought her things –perfume, body spray, girlie stuff," Fox detailed. And she further explained more interactions with the stripper. But Nikita may have never existed.
According to an article by The New York Times, Fox's story was apparently only a tantalizing tale. Reportedly, "there was no Nikita." Later, in another interview with GQ, Fox addressed the confusion surrounding her anecdote. "I didn't make that up but I totally made it more colorful than it was," she said. According to Fox, the original article spun the story to seem like "a very sexual thing. In reality, it wasn't." The actor explained that there really was a woman she felt attracted to but the article's writer didn't fully understand her story. She said the author didn't catch that what she said was a joke and reported "as if I meant it literally."
The smaller roles that went to Megan Fox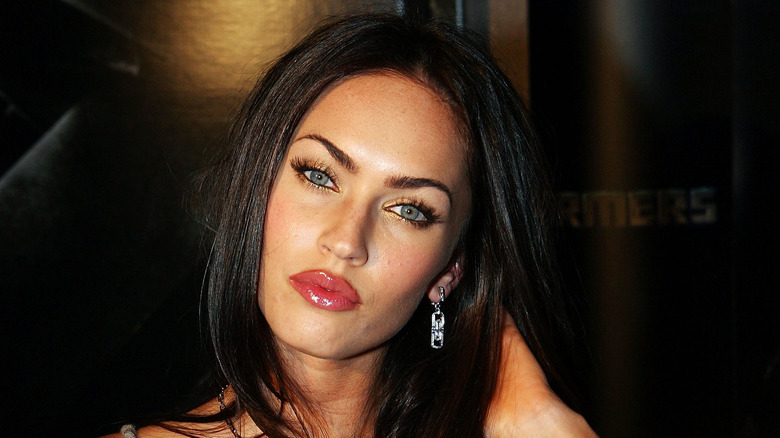 "Transformers" wasn't Megan Fox's first time working with director Michael Bay. When she was just 15 years old, she worked as an extra in 2003's "Bad Boys II." During an interview on "Jimmy Kimmel Live!," Fox remembered appearing on set as a background actor. Due to her age, she couldn't sit at a bar with a drink in her hand during one scene, and so, as Fox recalled, "[Bay's] solution to that problem was to then have me dancing underneath a waterfall getting soaking wet." Her IMDb page says the actor is uncredited in the film as a "Stars-and-Stripes Bikini Kid Dancing Under Waterfall." She also appears in a cowboy hat in one shot from the film, where the actor is dancing in a club scene.
Around this time, Fox started appearing in several TV shows. She made a cameo in an episode of the sitcom "What I Like About You" starring Amanda Bynes and was a featured player in the soap opera "Ocean Ave." In the latter series, she played the part of Ione Starr for 122 episodes over a two-year span. After a single episode gig on "Two and a Half Men," Fox landed a major role to kick-start her career: the 2014 film "Confessions of a Teenage Drama Queen." 
"This is my first movie. You know, we were two kids," she said in Allure about her co-star Lindsay Lohan.
Megan Fox's surprising passion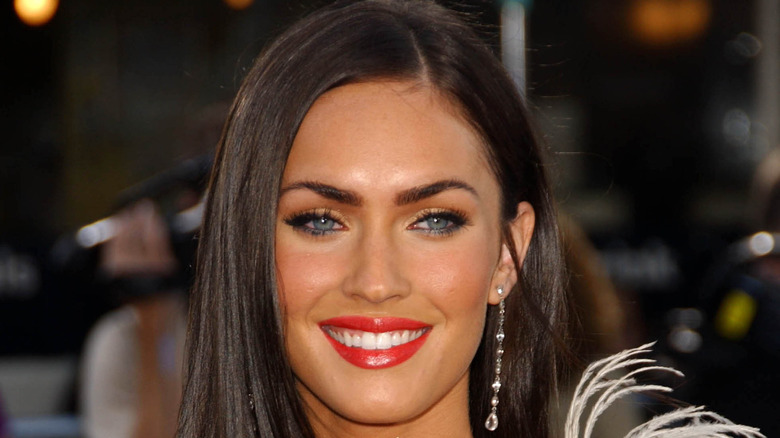 In 2010, Megan Fox joined Josh Brolin on screen for a live-action adaptation of the comic book series Jonah Hex. The film worked not only as a chance for Fox to show off her acting skills but also as a personal passion. During an interview for GQ, Fox revealed she loves to geek out and is an "avid consumer of sci-fi, comic books and fantasy films." The actor explained that her hobby for these fantasy worlds started at a young age, telling Allure that she loved to read comic books growing up "because it was an escape." She also revealed the intensity in which she could devour this content. According to Fox, "I could go days, weeks without talking to another human being." Her reason for loving the fictional tales party stemmed from her home life. She said that the comic books she read were "full of adrenaline, and it was just a total escape from school, from family, from everything." And if she weren't busy acting, you might not find Fox. "I could go days, weeks without talking to another human being," she said in Allure. "I could probably go months and be perfectly satisfied. Easily."
When GQ caught up with Fox at Comic-Con in San Diego in 2008, the reporter noted that the actor fawned over Batman sketches and rejected using the word "nerd" to describe the attendees. "They're not nerds," Fox said about her fellow comic book lovers. "They're just passionate."
The truth behind Transformers and Megan Fox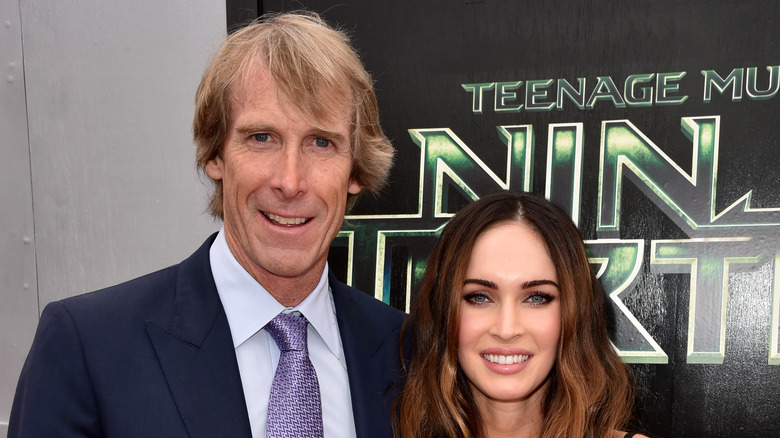 Due to the success of the first "Transformers" movie, director Michael Bay called back his star actors for the sequel: Shia LaBeouf and Megan Fox. But behind the scenes, it sounds like things were not so Optimus Prime. While preparing for the role, Fox told Allure that Bay had a particular look in mind for her character. "I had been tanning a lot, so that Michael would be happy with my skin tone," she recalled. The actor said the director wanted her and LaBeouf to look tan, so she spent a considerable amount of time in the sun and in tanning beds. However, she eventually decided to put her foot down and say no to the director, citing health concerns as a big reason. "It's not going to happen this time because the sun damage you get from it and the possible cancer—it's not good," she said.
More than just tanning requirements, it appears Fox didn't get on well with the director. So much so, she told Wonderland that Bay "wants to be like Hitler." This didn't go over well with the people steering the "Transformers" ship. As Bay told GQ, "Steven [Spielberg] said, 'Fire her right now.'"
Megan Fox has struggled with her appearance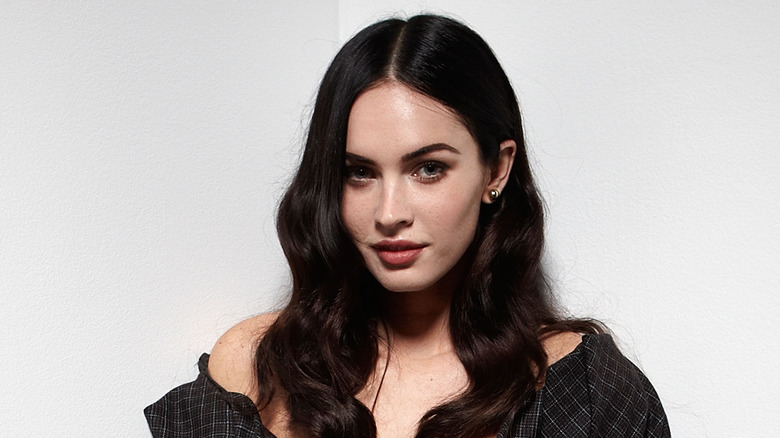 A large part of Megan Fox's career has centered around her good looks. But for Fox, she admitted to body image struggles as a result of all the pressure and expectations of Hollywood. "Oddly, for someone who looks as good as she does in her underwear, I think she finds it really difficult being seen that way," "How to Lose Friends & Alienate People" costar Simon Pegg told GQ. Josh Duhamel, who she worked with in the first two "Transformers" movies, revealed similar insights about Fox. He recalled Fox filming a scene in front of hundreds of military members. "These guys love her and she gets all their attention," he said of the service members. "And it can't help but be difficult and uncomfortable."
All the pressure as an object of desire once led to serious complications. While filming for her role in "Jennifer's Body," Fox went to the extreme to lose weight for the film. She justified her diet as "method acting" but admitted it was a lie to herself. The actor revealed to GQ, "I ended up getting sick and my hair started falling out." Not only was she underweight and malnourished, she also remembered the mental toll of the experience. "I was depressed," she said. Her times modeling are equally straining. Fox told Allure she doesn't like photo shoots because it's "so uncomfortable having to look at myself all the time. I hate it."
How Megan Fox spends her free time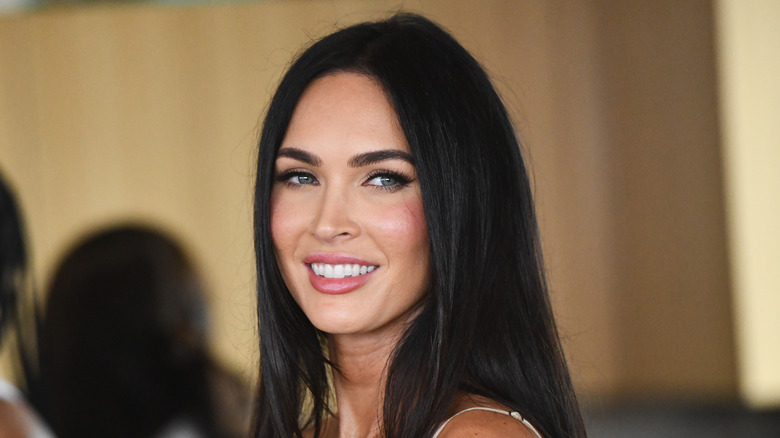 Megan Fox is a busy woman as an actor and model. But that doesn't stop her from enjoying free time with activities. And one of her most cherished hobbies? Watching reality shows. In a 2009 interview for The New York Times, Fox revealed that two of her favorite TV programs at the time were "Jon & Kate Plus Eight" and "Ghost Hunters." One program that she loved but couldn't quite figure out why she loved was "Say Yes to the Dress." Fox said of the series, "It's really confusing to me, so I study it." The premise is brides-to-be searching for the perfect wedding dress, and at least on all the episodes that Fox watched, the brides-to-be "all cry when they find the dress. I don't understand why they all cry."
Another interest for Fox is chowing down on food. Though she ate steamed spinach during her interview, she opened up about one of her guilty pleasures: Red Lobster on Saturday nights, namely because of the seafood chain's popular "Cheddar Bay" cheese biscuits. And let's not forget dessert. "I have a bad sweet tooth and I eat tons of unbaked things," Fox said in Wonderland. "Dough. Fudge. Brownie mix. Cake mix," are a few of her highlights. The actor also admitted to eating these raw batters "to the point where you think you have salmonella."
What scares Megan Fox?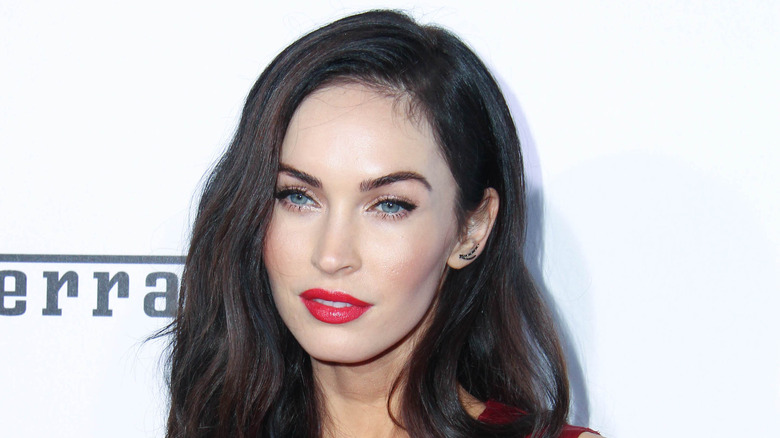 Having once likened Michael Bay to both Napoleon and Hitler in the same interview for Wonderland, it's clear Megan Fox is unafraid to speak her mind. But even with her bold personality, Fox admitted to a few things that scare her. In that same interview, she addressed her anxieties surrounding the sensation of touching a printed newspaper. According to the actor, feeling a normal newspaper gives her chills and she said the experience is "like nails on a chalkboard" for her. She went on to share that anything with a similar texture, like tissue paper, fires up the goosebumps. "It's something about how dry it is that I can't touch it. Those are my main fears," she said.
The list of things that scare her runs the gamut. As noted in a GQ profile of the actor, Fox's feelings regarding sharks drove her to give up surfing altogether. Another thing that worries Fox? The idea of growing old and unable to fully function. She explained to Wonderland that she hopes to have a sound mind when she's older drew a comparison to an elderly Elizabeth Taylor and said she hopes to not be a "senile insane borderline personality schizoid."
Megan Fox got in trouble with Walmart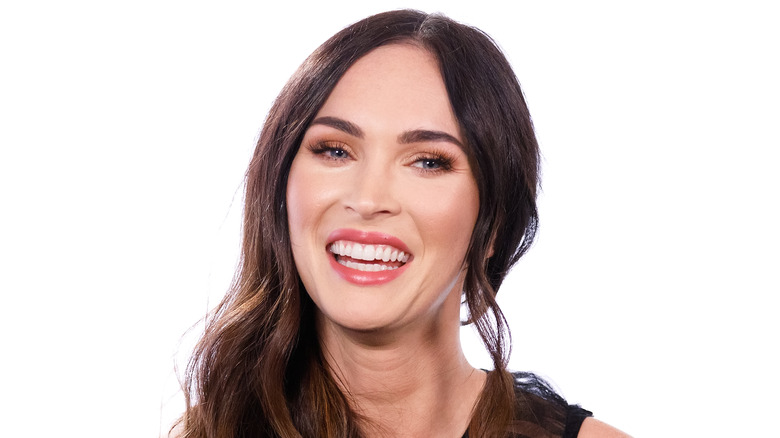 As a famous actor, Megan Fox is likely welcomed with open arms into many stores. That is, except for one of the biggest chains in the US. As Fox shared in an interview for The Daily Express, she was once booted from Walmart after she had a case of sticky fingers. "I don't know if the ban was for life, but when I was 14 or 15 I did get caught and convicted of stealing Mary-Kate and Ashley Olsen cosmetics from a Walmart," she said. Ironically, she would later star in a film with both Olsen twins: Fox made her on screen debut at age 15 in the film "Holiday in the Sun."
Off screen, Fox dealt with the repercussions of her Olsen cosmetic theft. As the actor remembered to The Daily Express, "[Walmart] took me into the court and I had two choices. Her first choice "was to wear a sign that said I stole from Walmart and stand outside Walmart for three days." But instead of the public shaming, Fox went for an easier route: "I took the second choice, which was wrapping (gifts) for Christmas." She told the outlet that the sentence "was awesome, it wasn't really a punishment."
How much is Megan Fox worth?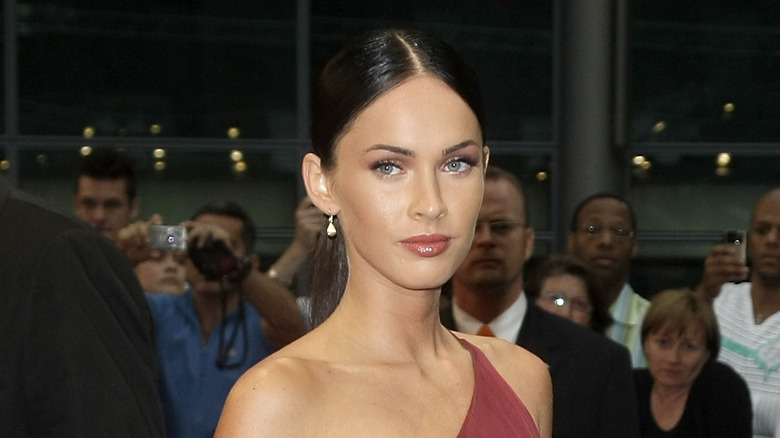 Megan Fox started acting as a teenager, appearing in small roles until landing a recurring spot on the sitcom "Hope & Faith." Thanks to her work in the "Transformers" films, she picked up even more high-profile gigs: Fox became a leading woman for "Jennifer's Body" and starred as a human-amongst-turtles in the live-action flicks "Teenage Mutant Ninja Turtles" and the sequel "Teenage Mutant Ninja Turtles: Out of the Shadows." As of 2021, Fox has been a working actor for a whopping 20 years. What's more, she has modeled for some of the biggest brands. For example, as she recalled in Allure, she was the face of an underwear ad for Italian fashion brand Emporio Armani in 2010.
With her face appearing on screen and on ads, Fox has earned nice payouts along the way. As of 2021, Fox was worth an estimated $8 million according to Celebrity Net Worth. And some of that money has gone to luxurious living arrangements. As reported by Architectural Digest, Fox purchased a house in Los Angeles for $900,000 in 2012 and put it back on the market a few years later. Fox and ex-husband Brian Austin Green also sold their spot in Toluca Lake (which was once owned by Bing Crosby) and another in the Los Feliz neighborhood of Los Angeles. In June 2021, the New York Post reported Fox and boyfriend Machine Gun Kelly started renting a place in Sherman Oaks that goes for a cool $30,000 a month. You know, pocket change.
Source: Read Full Article