'The Ultimatum' Spoilers: Colby and Madlyn Update Viewers on Their Pregnancy and What Their Parents Think About Their Marriage
Netflix's dating reality dating show, The Ultimatum, is making headlines because of the premise, which puts committed couples in the awkward position of deciding whether they want to stay together or choose another. Now that Season 1 has officially wrapped up, fans have a lot to talk about.
One of the biggest surprises comes when everyone's final decision has been made, and they all reunite to talk about life post-Ultimatum. During this episode, Colby and Madlyn updated viewers on their pregnancy and what their parents think about their marriage.
Colby and Madlyn were a hot topic for 'The Ultimatum' viewers
Despite all the conflict we saw between Madlyn and Colby, when it came time to make a final decision, there were several twists. Colby not only proposed and put a ring on Madlyn's finger, but she enthusiastically said, "Yes."
Soon after her acceptance, Colby stated he felt so confident that he was making the right choice that he wanted to make it official on the spot. Madlyn agreed, and an officiant walked in front of the cameras. The two got married on the set for the entire world to see. Needless to say, viewers were shocked.
What life is like for Colby and Madlyn beyond 'The Ultimatum'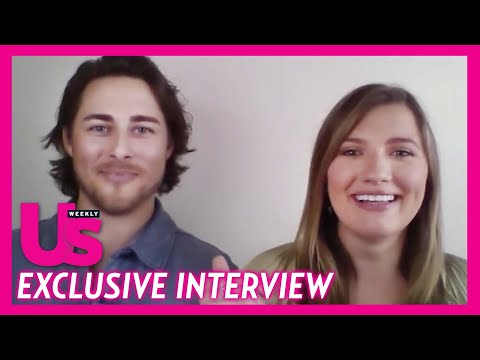 In the season finale, Colby and Madlyn reveal they are expecting a baby. Nick and Vanessa Lachey, hosts of The Ultimatum, questioned what life is like after the show.
Colby and Madlyn say they "Don't argue." She responded, "We can't argue the same way because we're not fighting for ourselves anymore. We're fighting for, you know — as a team."
Considering the opinions expressed by her family regarding Colby, Nick asked, "How did your families react to you guys already being married?" Madlyn replies, "My mom was super approving. My dad was a little bit taken back by, like — happy 'cause know he doesn't have to go through the whole wedding thing. But also just thrown."
Vanessa asked, "Now that you're still married and expecting, has he come around?", to which Madlyn says, "Oh completely. Yeah." During this time, Colby says simply, "Definitely brought us closer together. I'll put it that way."
And it is easy to see the truth behind his statement. In every interview they are a part of, they seem to have worked through their problems and now have a relationship that is very open and honest in all of the ways that matter.
Source: Read Full Article