The Truth About Wendy Williams' Health
Wendy Williams is most well known for her long-standing talk show "The Wendy Williams Show," which aired for the first time in 2008. The show features a range of hot topics, including fashion, relationships, money, and more, and includes interviews with celebrities and popular personalities. The New Jersey native began her talk show after a successful career as a radio DJ, which allowed her to connect with listeners over personal matters. As Biography notes, while working for radio station WBLS in Manhattan, the television personality initiated her own show, called "The Wendy Williams Experience." On her radio show, Williams found no subject off-putting, often diving right into the messiness of her own personal troubles in an attempt to reach her listeners. Her sessions included conversations about infertility, addiction, and plastic surgery, often based on her own experiences. 
From her radio show, Williams got a leg up as a writer, publishing a memoir that shot to the top of the New York Times best-seller list, "Wendy's Got the Heat." An appearance on the "Today Show" a few years later gave her visibility on television, which naturally led to her own talk show, the aforementioned "The Wendy Williams Show." The mother-of-one brought a huge fanbase with her, which has only grown over the years since. While Williams still doesn't have an end in sight to her talk show, she has been forced to take time off over the past few years due to her health. Keep reading to find out more.
Wendy Williams has been dealing with an immune disorder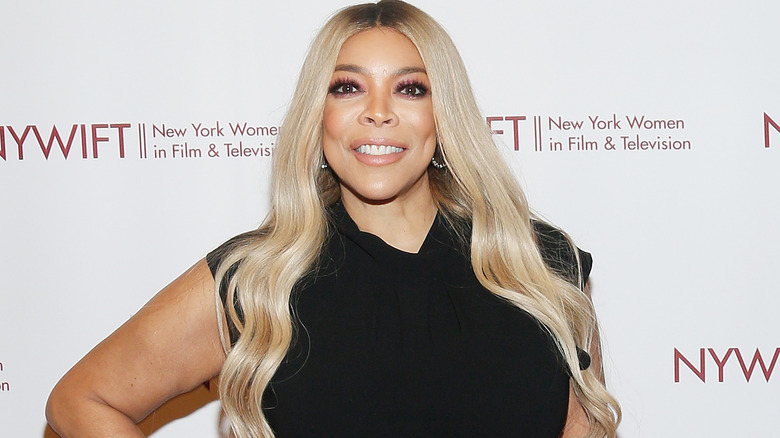 Wendy Williams was forced to take a hiatus from "The Wendy Williams Show" in 2018 after her doctors prescribed a three-week vacation, as reported by NBC News. The pause came about after Williams was reported to be dealing with Graves' disease, an autoimmune disorder that causes hyperthyroidism and involves symptoms including difficulty sleeping, hot flashes, anxiety, weight loss, muscle aches, and a host of other unpleasant conditions, according to Medpage Today. The talk show host's representatives took to popular social media Twitter to announce her time off. "Over the past few days, Wendy has experienced complications regarding her Graves' Disease that will require treatment," the statement read. "Wendy will be under the strict supervision of her physicians, and as part of her care, there will be significant time spent in the hospital." The disease can also cause Williams to have the appearance of bulging eyes.
Dr. Terry Jay Smith, who works as a professor at the University of Michigan Medical School, spoke with NBC News about the condition, lending insight into Williams' experience. "The immune system incorrectly identifies the thyroid as foreign," the professor explained. "Because of this misidentification, antibodies are generated and there are T-cells that intersect in their surveillance and produce factors which, in the case of Graves disease, frequently cause the over-activity of the thyroid gland, [aka hyperthyroidism]."
Wendy Williams continues needing time off to take care of her health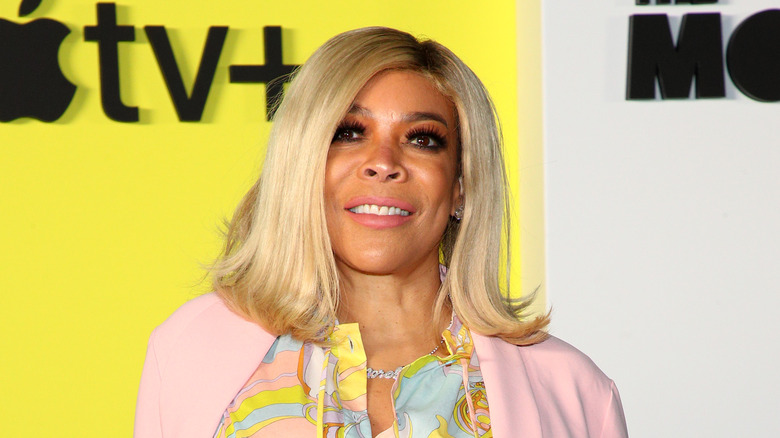 In September, People reported that Wendy Williams once again required some time off to deal with health concerns and has since canceled several upcoming public appearances. In a statement posted to her Instagram account, a representative explained that Williams would be forced to postpone her promotional appearances but reassured fans that she was still planning on being present for the 13th season premiere of her talk show. "Wendy is dealing with some ongoing health issues and is undergoing further evaluations," the representative wrote. "She will not be able to complete her promotional activities next week …"
While the statement did not specify what is currently preventing Williams from showing up to her public events, it is assumed that her time off is related to her Graves' disease and the many complications it can cause. In a 2020 interview with People, Williams stressed that taking time off now and again ensures that she is well enough to be present for her fans. "I love doing the show, but I love me more," she stated. "So I'm going to take care of me, so I can be there for them." The best way she can describe the disease acting up is as if there's a "storm" in her body. Knowing this, it makes sense that she would need some me-time to let the storm run its course.
Source: Read Full Article