The Truth About Khloé Kardashian's Debilitating Health Issue
Khloé Kardashian has been open about her struggles with migraines and has admitted that, at times, the pain is "completely unbearable."
In a 2020 interview with Prevention, Khloé revealed that she experienced debilitating headaches at 12 years old that would leave her bedridden for hours. Family and friends may have told the reality star to push through it, however, that made only made her not want to speak up when she would suffer from a migraine. "I vividly remember how I felt, but mainly I remember how everyone told me that I wasn't feeling what I felt. People would always say, 'Oh, it's just a headache,'" Khloé explained, adding, "That's the stigma with migraines, that it's just a headache. And being 12 years old, and at that time no one in my family experienced migraines, I was embarrassed to say when I was suffering from one."
"The pain is completely unbearable. Walking to your restroom or just to get a cold compress is, for me, agony," she continued. "It's like a hammer is just hammering every step. It's insane." Keep reading to find out more about Khloé's ongoing situation.
The coronavirus pandemic made Khloé Kardashian's condition worse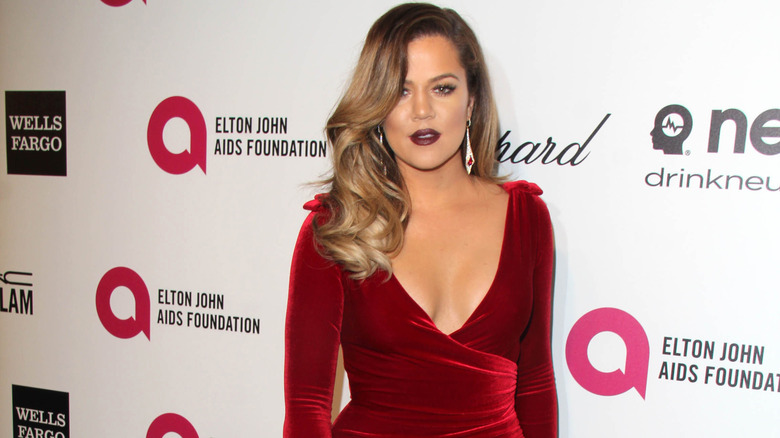 There was a time when Khloé Kardashian would have up to 12 migraines per month for three consecutive months. Because of this, the business mogul underwent more brain scans in order to rule out other conditions. Khloé's scan results were clear, yet she would typically get one or two migraines a week. With that being said, the coronavirus pandemic appeared to have made her condition worse. "During the first month of quarantine, I didn't work out. I think we were all kind of just scared and trying to figure it out," she told Prevention, adding, "I noticed that I was getting them more and it could have been the stress, but also not working out."
Khloé is also a mother to her daughter True and admitted she has struggled to raise her during quarantine because of her condition. "During the pandemic, you're alone with your kid and you have no real support system," the "Psychotherapist" actor said. "She [True] is just two, so it's not like she's going to remember, 'My mom was a bad mom and laid on the floor while I was playing.' But there have been times when I'm in her playroom and have a migraine, and I will just lay on the floor. She'll say, 'Mommy, play,' and I can't explain to her that I can't. I just put guilt on myself. I think any new mom would do that." During a recent exchange with fans on Twitter, Khloé continued to her express her struggles with debilitating migraines.
Khloe Kardashian wishes people understood how debilitating migraines can be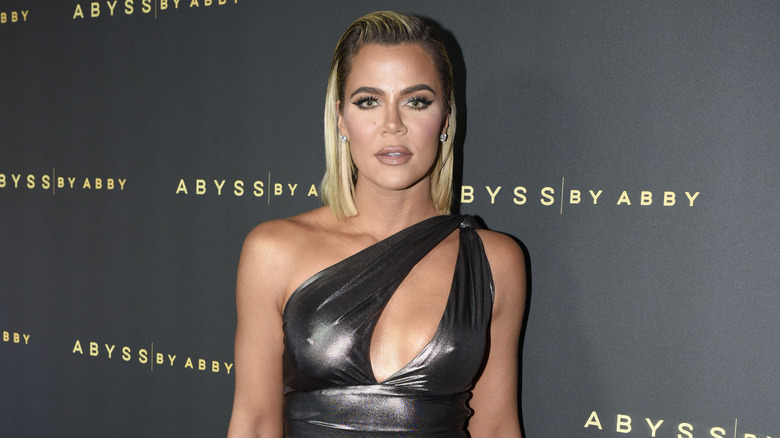 On August 9, Khloé Kardashian took to Twitter to open up more about her ongoing condition. "I wish people understood how debilitating migraines can be. I get so frustrated when people tell me to push through and it's just a bad headache," she said, adding, "if only they knew!! That feeling is torturous and indescribable. I can't believe I left home without my migraine medication." After a fan wished her speedy a recovery and agreed that they hate migraines, too, Khloé replied with, "I feel perfectly fine now. Thank you. I took my medication and I'm good to go. I have something at frustrated with people diminishing someone else's pain. Thank you."
"I am totally fine now. There's no way I could be on my phone if I was still experiencing my migraine. I was simply venting because I had to push back a meeting due to my migraine. when I apologized and explained why I couldn't make it earlier, everyone sort of rolled their eyes," she updated her 29.4 million followers in another tweet. "I love you guys!!!!! I'm so sorry to all of the migraine sufferers on my timeline!" she also shared.
Source: Read Full Article