The 'Pretty Little Liars' Spinoff Is Almost Here!!! (Plus, They Just Dropped a New Trailer)
It feels like it's been ages since the Pretty Little Liars finale, and honestly, I miss it every day. At some points, it felt like the Rosewood rollercoaster would never freaking end—I mean, it did go on for SEVEN YEARS—but no matter how crazy things got, I lived for the drama. You did, too, don't even lie. Luckily, a new spinoff is here to fill the PLL-sized hole in your heart. Here's what we know about it so far:
What is it about?
The show, called Pretty Little Liars: The Perfectionists, is a spinoff of the OG series. The show is based off of the The Perfectionists book series by PLL author Sara Shepard, and it takes place a few years after the OG finale. The trailer is keeping things pretty ~mysterious~, but it appears a tragic death occurs in the college town of Beacon Heights.
The scene looks like it could have been an accident, but the voiceover suggests otherwise. "Is it okay to murder a murderer?" Um, IDK?!?! "Murder can be justified." I mean, can it? "I have thought about him dying, in a lot of different ways." Yikes, that's pretty creepy.
Is it going to be like the books?
Show creator Marlene King told Entertainment Tonight that though the show definitely takes inspiration from the book series, it's going to branch off from them a lot sooner than PLL did. "The books have a twist in them that would be kind of impossible to pull off on a TV show," King said.
Who's going to be in it?
Good news, PLL fans: some of your fave characters are joining the cast! Alison DiLaurentis (Sasha Pieterse) and Mona Vanderwaal (Janel Parrish) have both relocated to Beacon Heights, where Alison now teaches as a college professor. Alison's daughters will be in the show as well, but they'll be a few years older. It's unclear where Emily is, but there's a sneaky clip of Alison unpacking a family photo of her and the twins in the trailer. In addition to Pieterse and Parrish, Sydney Park, Kelly Rutherford, Eli Brown and Sofia Carson will all be a part of the series, and apparently they all have ~secrets.~
When does it premiere?
The show will air on Freeform on March 20, 2019. While you wait anxiously for the premiere, you can watch the trailer over and over again.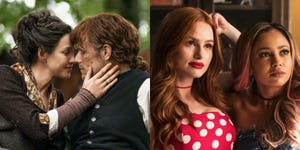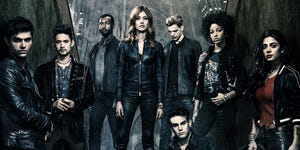 Source: Read Full Article