The Internet Is Absolutely Horrified by Dean Unglert's Mustache on 'Bachelor in Paradise'
Hi, are you okay? Like, after seeing Dean Unglert's mustache? 'Cause in case you hadn't notice, this dude wandered into the experimental love nest Chris Harrison calls Bachelor in Paradise looking a little different. Meaning, like THIS: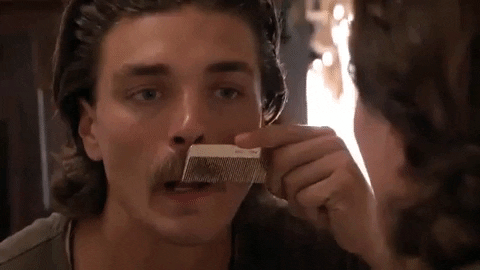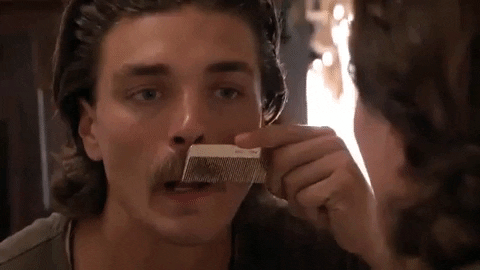 Obviously, upon initially seeing Dean's mustache last night I lost the ability to see. But after regaining my vision, I realized that Dean's mustache is a personal passion project that I can fully get on board with. Like, JUST LET HIM LIVE IN HIS VAN AND GROW QUESTIONABLE FACIAL HAIR IN PEACE, WORLD!
i'm not sure how or why anyone would know this but for the better half of the 90's my family lived in a converted bus, traveling from trailer park to trailer park, until we eventually settled in CO. i was always sort of ashamed of the fact that my parents panhandled, worked odd jobs, and sold temporary tattoos to make ends meet along the way. shame on me. as i've gotten older, i've realized how fucking awesome that was of them and how incredible they were to be able to raise 4 healthy and (seemingly) well-adjusted children on a shoestring budget, with no real destination or objective. it's kind of ironic that now, at 28 years old, i'm reconnecting with those times. the decision to move my life into a van has been met with an equal amount of scrutiny and encouragement. for me, there's nothing but excitement and wide eyed optimism for what the future holds and where the road will take me 🚙💨🔥 if you see me cruising around, gimme a beep!
A post shared by Dean Michael Unglert (@deanie_babies) on
DUDE JUST WANTS TO TIE SHIRTS AROUND HIS WAIST AND LIVE LIFE LIKE IT'S 1994!!!
For someone who's always on their phone, I'm stoked to be partnering with @mophie to #StayPowerful and keep me charged up. The last thing anyone wants is to get stuck with a dead phone at a music festival. And don't forget to smile. #partner #smilingismyfavorite
A post shared by Dean Michael Unglert (@deanie_babies) on
Reminder: Dean was on Bachelor in Paradise last season and got involved in a love triangle with Kristina Schulman—but last night he pivoted over to Caelynn Miller-Keyes. And apparently Caelynn is very pro-mustache, because they went ahead and made out in a pool. Let's just hope the chlorine disinfected that thing, because lord knows how often it gets cleaned. Anyway, Twitter has thoughts so let's get into it:
Bachelor producers making us watch Dean comb his mustache like #BachelorInParadise pic.twitter.com/Qbaw27y3oW
Dean's mustache is gross. #bachelorinparadise pic.twitter.com/NMcFGnnZqY
Caelynn, making out with Dean with that mustache #BachelorInParadise pic.twitter.com/o3gHiBVdLV
Dean walking into #BachelorInParadise after living in a van, not showering, and with a new mustache: pic.twitter.com/IBAinTIa5X
Bachelor Nation seeing Dean's mustache: #BachelorInParadise pic.twitter.com/FLzlf3S9Dt
Dean's mustache pic.twitter.com/iCwS3X7PkL
Me trying to figure out how anyone could pick Dean with THAT MUSTACHE over Mike #BachelorinParadise pic.twitter.com/TWsUd3blFG
Dean:
• ugly mustache
• unemployed
• known for being a player
Caelynn: #bachelorinparadise pic.twitter.com/wSIRn2Av8V
Dean: I have long hair, a shady mustache, I live in a van, and I have no job.
Everyone: #BachelorInParadise pic.twitter.com/rgsYEx3bXl
Me looking at Dean's mustache #BachelorInParadise pic.twitter.com/4lKk4Tup3e
Demi's reaction to Dean's mustache is the correct reaction #BachelorInParadise pic.twitter.com/dosvf6v2IW
Dean coming in with that hideous mustache #BachelorInParadise pic.twitter.com/hIiLHQwfz7
Good luck not having a nightmare/erotic dream about Dean's mustache tonight, goodbye.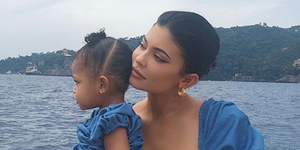 Source: Read Full Article