'The Challenge' Season 37: Is CT Tamburello Single in 'Spies, Lies, and Allies'?
The Challenge is back for season 37, and so is Double Agents winner CT Tamburello. The 41-year-old is competing for the 22nd time, while looking for back-to-back wins and five victories overall.
But as fans know, The Challenge isn't just about game play and prize money. Many of the contestants take the opportunity to hook up with their co-stars and create drama in the house.
According to the promo for The Challenge: Season 37, this season will have more than its fair share of singles who are ready to mingle. So, what about CT? Is he single in Spies, Lies, and Allies?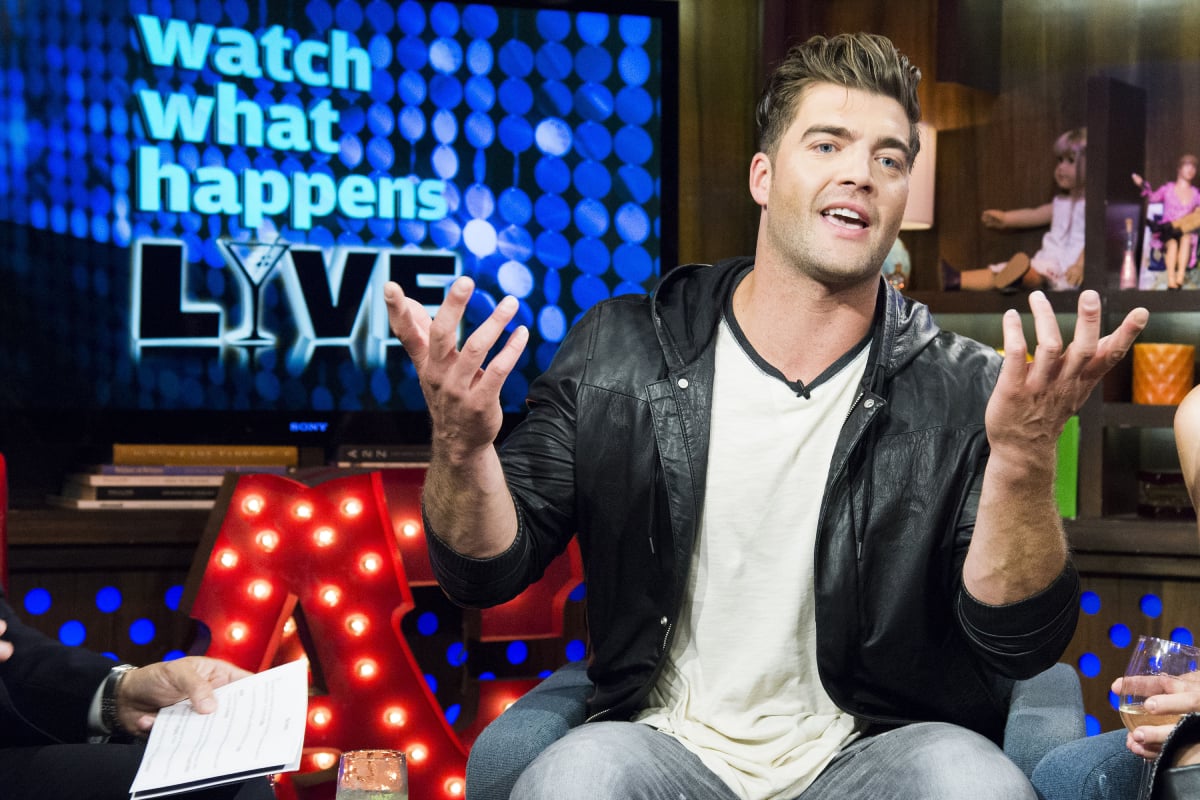 The cast for 'The Challenge' season 37 is one of the largest ever
Aside from seasons 6 and 9 — Real World/Road Rules Challenge: Battle of the Sexes and Battle of the Sexes II — Spies, Lies, and Allies will have the biggest cast the MTV reality show has ever seen.
CT will be one of 15 vets who are competing against 19 rookies from all over the world. He is one of two veterans competing in season 37 who have previous wins under their belt. The other is two-time winner Ashley "Millionaire" Mitchell.
The super-sized promo promised a lot of hookups
According to Challenge vet Tori Deal, Spies, Lies, and Allies, was "a good season to show up single." Coming off her split from Jordan Wiseley, Tori told the Watch With Us podcast that season 37 features "such a hot cast" and "amazing competitors."
In the three-minute teaser for the new season, it was clear that a lot of the competitors were looking for love. Fans saw Fessy Shafaat share a kiss with Amanda Garcia, as well as Kaycee Clark and Nany González.
But CT was focused on the game in the promo, not hooking up. He said that the name of the game this season is "survival."
Is CT Tamburello single on 'The Challenge: Spies, Lies, and Allies'?
At the beginning of season 36, CT shocked fans when he revealed that he and his wife Lili Solares were in the process of separating. The couple tied the knot in 2018, and they share a son named CJ. But ahead of the Double Agents premiere, rumors were swirling that the marriage was in trouble.
Lili clapped back at fans on social media, but she and CT didn't make any public announcements about their relationship. And, there was no evidence that either one had filed for divorce.
The reason is because CT and Lili were able to make it through their rough patch, and they are still together.
Lili Solares shoots down divorce rumors
When CT turned 41 on July 16, Lili took to social media to post a sweet tribute. She shared a photo of her and CT cuddling together, and all she put in the caption was a heart on fire emoji. When one fan commented that they thought CT was divorced, Lili replied, "No, he's not."
Another fan added that Lili and CT looked "soooo happy," and she replied, "we are." Lili kept responding to fan comments to make it clear that she and CT were indeed still a couple. When one fan wrote "Back together again!!! Love this couple," Lili replied, "we never left."
'The Challenge' star got rid of his 'dad bod'
CT went into season 37 as a happily married father of one, but he decided to ditch the dad bod this time around. He won last season in the middle of his "dad bod era." But after being underestimated last season, he thought it was the perfect time to make some "lifestyle changes."
"I got my a– back in shape. I figured if I don't have the element of surprise anymore with the dad bod, I might as well just come in hot," CT said.
The Challenge: Spies, Lies, and Allies premieres on August 11, 2021, on MTV.
Source: Read Full Article