'The Bachelor': The Real Reason Colton Underwood Revealed He Is a Virgin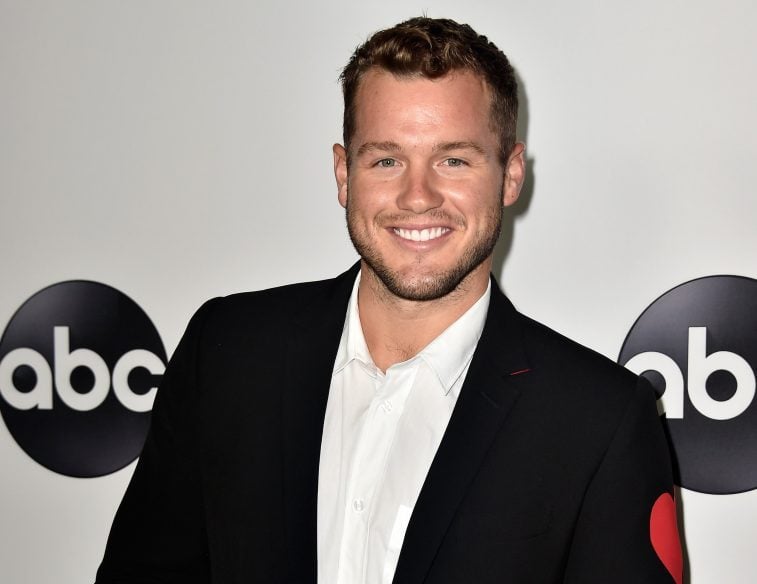 Colton Underwood | Frazer Harrison/Getty Images
Colton Underwood failed to find love with Becca Kufrin on Season 14 of The Bachelorette, then again on Bachelor in Paradise. But before Kufrin sent him home, he made a shocking revelation that he is a virgin. Why did he decide to reveal that on the show? This is what the star had to say about that and more.
Colton Underwood said he revealed he is a virgin because he felt it was important for Becca Kufrin to know
Colton Underwood and Becca Kufrin on 'The Bachelorette.' | Instagram via @coltonunderwood
When Colton Underwood was on The Bachelorette he told Becca Kufrin that he is a virgin not long before Fantasy Suites. He told People why he did it.
"I had no plans to share that I was a virgin," he said. "It was something in the moment with Becca. It was important for her to know. I didn't think it was going to be a big deal but obviously, a lot of people latched onto that."
Kufrin accepted him and he asked the host, Chris Harrison what to expect in the Fantasy Suites. But Kufrin sent him home before the Fantasy Suites episode. Now he'll have to find out on his own season.
Underwood said being a virgin is 'a decision I consciously made'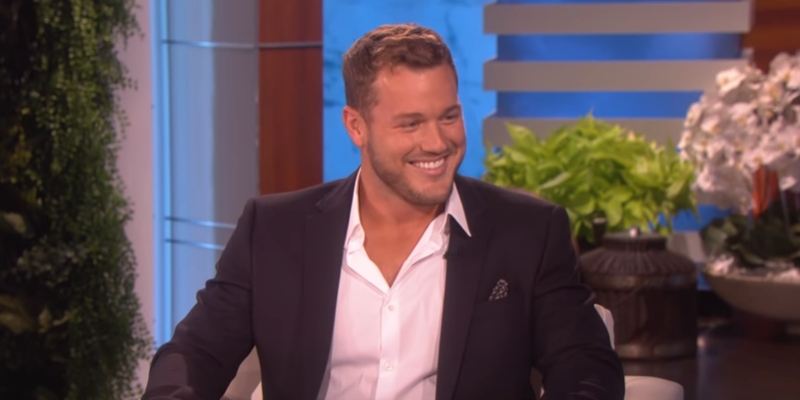 Colton Underwood on The Ellen DeGeneres Show | NBC
"It's a decision I consciously made, but it's just something that makes me into who I am," he continued to tell People. "There is a stigma around athletes and I think the more that us as humans can do to break those, the better."
The former football player will also be seen asking why he is a virgin this season because one of the contestants ask him. "She came out swinging. We just sat down and immediately that was her question," Underwood said on ABC News. "Which I respect. I mean they came out and wanted to get to know me right off the bat so, yeah, it was an interesting night and they definitely put the pressure on."
This season of The Bachelor was heavily promoted around Underwood being a virgin. He talked about fans curiosity around that and what could happen on his season. "It's no surprise to me that people are going to view the Fantasy Suites as this big week for me," he said. "People are probably going to put a lot of pressure [on it]… but for me, it was more about the private moments."
There might have been a question whether Underwood would have Fantasy Suites at all. Chris Harrison teased he probably will need a few lessons first.
"Well, this year, because I know he's the Bachelor, I brought in props, so there's going to be a big presentation of what happens in the fantasy suite [with] 3D models," he told Entertainment Tonight.
Fans will have to wait to see how Underwood deals with the pressure, questions, and finally Fantasy Suites this season of The Bachelor.
Read more:'The Bachelor': Why Colton Underwood Doesn't Play Football Anymore
Check out The Cheat Sheet on Facebook!
Source: Read Full Article