'Stranger Things' Season 4: Joseph Quinn Felt 'Like a Sociopath' With American Accent
Stranger Things Season 4 sent Eleven (Millie Bobby Brown) and the Byers to a new town where they met new people. Even her friends back in Hawkins, Indiana made some new friends. One standout has been Hellfire Club dungeon master Eddie Munson (Joseph Quinn). All-American Eddie may be most viewers' first impression of Quinn if they didn't see the British Quinn's previous work. So they wouldn't even know he's not American, but Quinn felt weird doing the accent.
[Warning: This article contains spoilers for Stranger Things Season 4, Vol. 1.]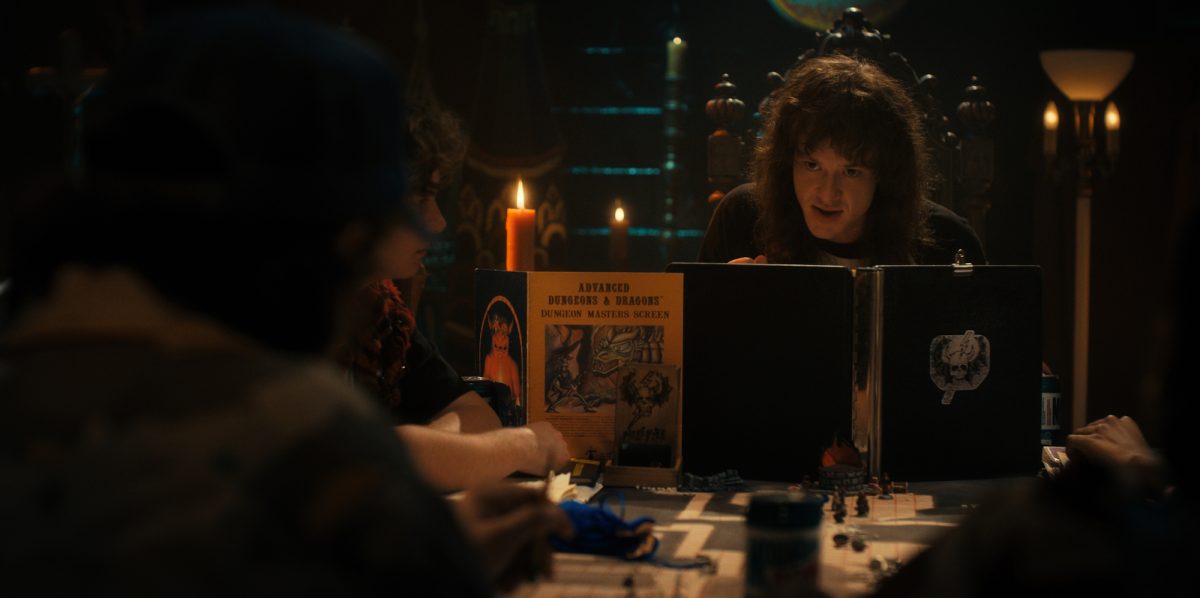 Quinn spoke to Inverse in an interview published on June 2. Now that Stranger Things Season 4 has been out for a week, Quinn let fans get to know him a little bit more. Vol. 2 of Stranger Things Season 4 premieres July 1 on Netflix.
Joseph Quinn practiced American 'Stranger Things' Season 4 accent too much 
Prior to Stranger Things Season 4, Quinn's work includes Les Miserables, Howard's End and Dickensian. He's also been in Game of Thrones which wouldn't betray him as a modern day American either. Quinn told Inverse it was a challenge "doing this voice that doesn't feel normal in your mouth."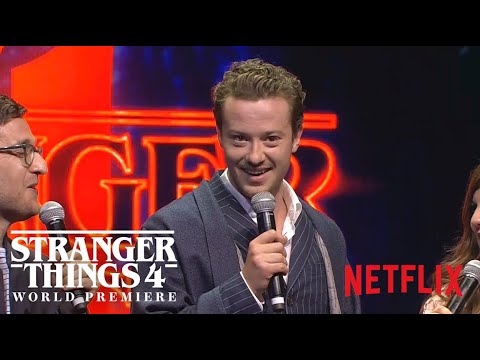 Quinn would practice the accent while not working. That was where he felt weird talking to restaurant staff in his Stranger Things Season 4 voice.
"You just feel like a sociopath," Quinn told Inverse. "I just feel like an idiot, but you kind of have to do it. There's no way around it."
'Stranger Things' Season 4 wasn't as scary on set
Eddie creates intense D&D games for Mike (Finn Wolfhard) and Dustin (Gaten Matarazzo). He gets a real life scare when he sees Vecna twist people to death. Fortunately, Quinn said filming Stranger Things Season 4 was a laugh.
"The really grotesque body-snapping doesn't feel that intense when you're doing it," Quinn said. "Because it's very practical. There's lots of breaks, there's people in harnesses looking forlorn and uncomfortable, and it's just funny. The whole thing's just funny."
Quinn did enjoy getting into the action with the Stranger Things cast.
"One minute, we're in this big tanker, doing some stuff in there, then we're in a wood, then we're in this enormous studio," Quinn said. "Every place we would go would surpass the last place in terms of its grandeur.
The Duffer Brothers cast Joseph Quinn after two tries
Quinn told Inverse he auditioned for Stranger Things by tape. The season was casting prior to the coronavirus (COVID-19) pandemic in 2020. They had already had a table read before production shut down. Still, Quinn said after watching two of his tapes, Stranger Things creators the Duffer Brothers offered him the role of Eddie Munson.
"It was very disarming, the fact that they just offered it to me, and made me increasingly paranoid throughout the whole job that they were going to think that they'd made a mistake," Quinn said.
Source: Read Full Article