Siesta Key Season 5 Release Date, Cast, And More Information
Summer is winding down, and with it, Season 4 of "Siesta Key" is as well. For those that haven't tuned in, "Siesta Key" is an endlessly entertaining reality show about a group of very good-looking twenty-somethings partying in Florida. Think "The Hills" … but in Southern Florida.
Season 4 was dominated by the falling out of Kelsey Owens and Juliette Porter caused by their competing swimsuit lines. "Throughout the season, a lot of stuff happens between Kelsey and I and has a lot to do with the way we view ourselves [and] our personal issues," Juliette told Us Weekly before the Season 4 premiere. "And that kind of, like, brings us head-to-head a lot of times."
The additional drama came from the making and breaking of romantic relationships across the cast. Take Madison Hausburg, who used to date Brandon (in Season 1) but is now expecting a child with Ismael Soto. For his part, Brandon admitted during the Season 3 reunion that he cheated on his then-girlfriend Camilla Cattaneo and was expecting a child with another woman, per Us Weekly. If you followed all of that (and the many other storylines), then you're just as excited for Season 5 as we are. Here's everything you need to know about "Siesta Key" Season 5.
When will Season 5 air?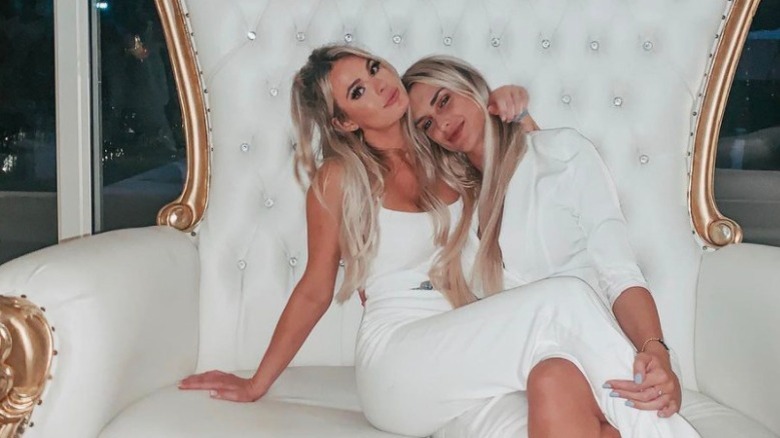 First things first, when does Season 5 of "Siesta Key" drop? Let's get the bad news out of the way. The final episode of Season 4 aired in August, and as of September, MTV has yet to officially renew it for Season 5. Before you panic though, that doesn't mean it won't be. "Siesta Key" has been thriving since Season 1. Additionally, regional reality shows like "Siesta Key" are easy to film, especially during the pandemic when more big-budget productions are difficult to pull off thanks to traveling restrictions and social distancing requirements. All of this, as well as the previous season's success, indicates that there's a pretty good chance that we'll be graced with "Siesta Key" Season 5, per The Cinemaholic.
As for how soon we can expect to see it, that remains to be seen. As we said, Season 4 wrapped in August and began filming about six months previously. Since Season 5 hasn't been announced yet, if it follows a similar timeline, it's going to be a while until we get a Season 5 premiere date. Most likely it will hit the air sometime in 2022.
Who's in the cast?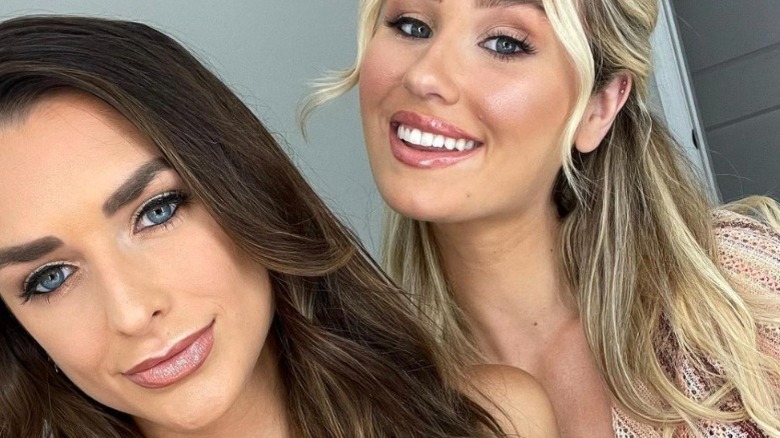 Some more good news. While we can't say for sure when Season 5 of Siesta Key will air, we can say with pretty good authority that all of your favorites are likely to return. Season 4 was comprised of Juliette Porter, Garrett and Amanda Miller, Brandon Gomes, Kelsey Owens, Madison Hausburg, and Sam Logan.
There's a good chance we might see some new faces too, as there's been a void in the cast since Chloe Troutman left at the beginning of Season 4. If you're holding out hope that Chloe might return, don't. "Being around a ton of alcohol and stalking on people are all things that truly do not align with who I am now," Chloe said when she announced her departure, per People. "I tried to stick with it, but you can only place yourself in a toxic environment for so long until you have your breaking point."
If you've ever seen "Siesta Key," you know that the basis of the show is basically drinking and "sh** talking," so given Chloe's new direction in life, it's no surprise she felt like the odd one out.
What else do you need to know?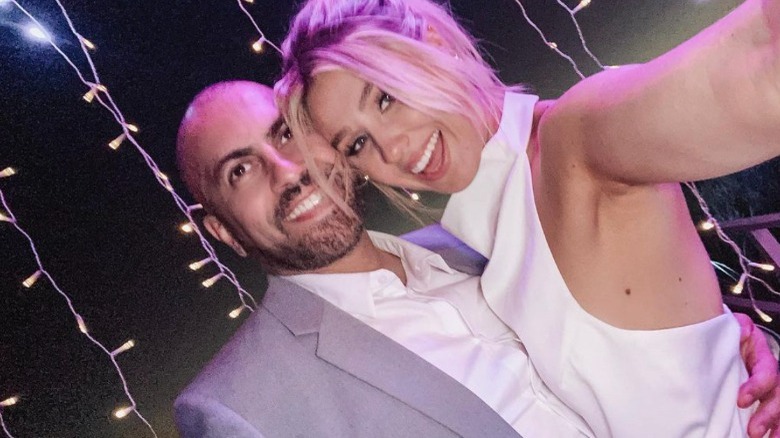 Finally, for the question on everyone's mind, what might Season 5 of "Siesta Key" be about? We can't tell you when it's going to air, or who's going to be on the cast, but we've got a pretty good idea about some potential storylines. It's more than likely we'll see a lot more fighting between Juliette Porter and Kelsey Owens.
Prior to Season 4, things majorly broke down between the former roommates when they both launched swimwear lines. Things reached a crescendo in Season 4 when Juliette threw a drink on Kelsey and then slapped her in the face, per Cinemaholic. Juliette also recently broke up with her long-term boyfriend Sam Logan, which means she's primed for a redemption arc in Season 5, per People.
In terms of less dark storylines, in August 2020, Madison Hausburg announced she and her fiance Ismael Soto are expecting their first child. Assuming that Madison returns for Season 5 (and why wouldn't she?), we can expect to get a lot more of her relationship with Ismael and her journey into motherhood, per People. It might be a nice change of pace from fighting over swimsuit lines and getting wasted on boats #TBH.
Source: Read Full Article