'Power Book III: Raising Kanan': Joey Bada$$ Clarified His Season 2 Role
After an almost agonizing wait, Power Book III: Raising Kanan is finally coming back to Starz to answer the lingering questions left by the show's latest episode. This includes what happened to Unique.
Portrayed by rapper Joey Bada$$ (real name Jo-Vaughn Virginie Scott), Unique is a drug dealer and rival to Patina Miller's Raquel Thomas. After Unique's arrest in the Power Book III: Raising Kanan Season 1 finale, some were unsure if he'd be back on the show. But Scott has since offered up answers.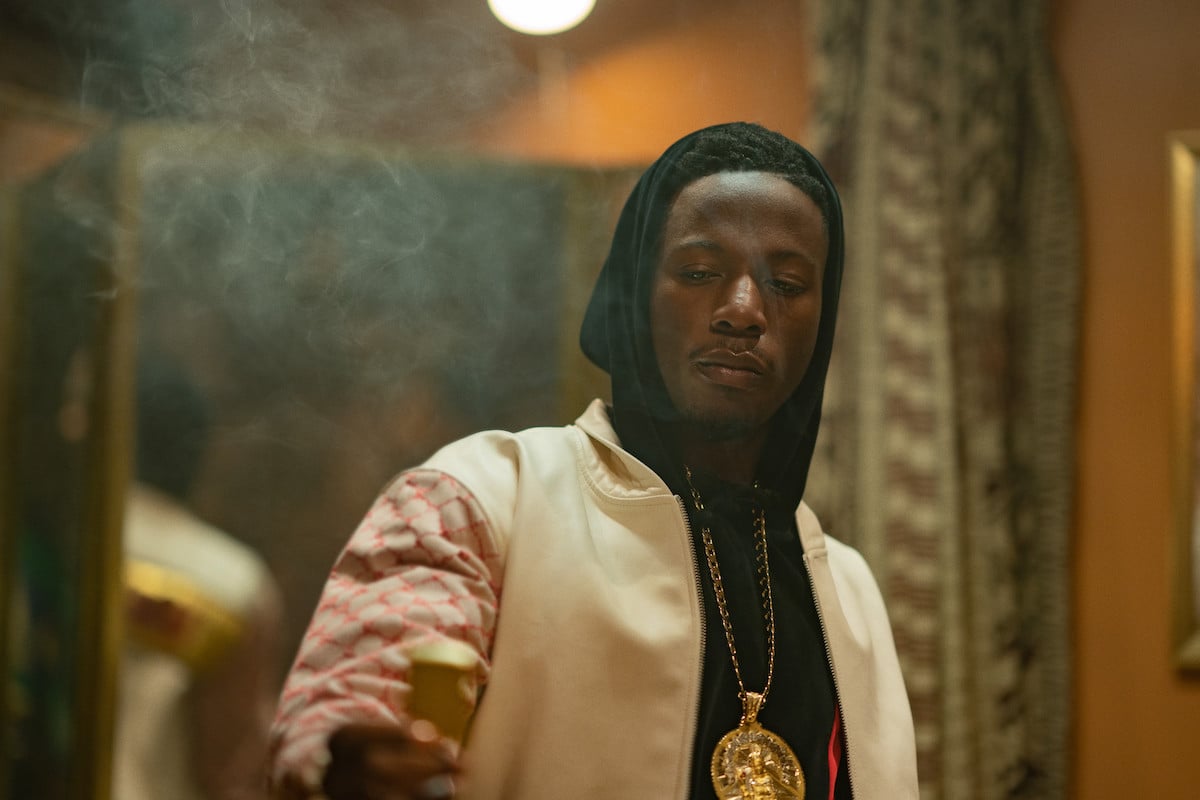 Joey Bada$$ spoke about 'Power Book III: Raising Kanan' in an interview
A little while ago, the "Paper Trail$" rapper appeared on the podcast Hotboxin' with Mike Tyson, where he was asked about various projects. They were beginning to discuss his acting career when co-host Henry Cejudo congratulated him on Raising Kanan Season 2. "Yeah, yeah, yeah … That sh** is fire," Scott said. "You know, it's the best Power, the best Power so far. I ain't sayin' that just cause I'm on it… I kind of am. But it is."
While he did not discuss the details of the new season, it seems safe to assume that viewers will see more of the aftermath of what happened to him in season 1. Viewers will recall that Raq set Unique up to take the fall for the attempted hit on Detective Malcolm Howard, leading to his arrest. But he was such an important and compelling character that it's difficult to imagine him not being featured.
Show star Mekai Curtis (Kanan Stark) previously teased what would happen in the next season of Raising Kanan. "It's just the continuation of actions and consequences," the actor told Entertainment Weekly. "There's going to be some stuff happening that, again, you're going to see how it molds and shapes Kanan and what it does to his psyche."
He continued: "The family's in an entirely new space and different dynamic now, so it's them navigating that and figuring out where they can step, where they can't step. It's a lot of complicated things going on. It's wild."
There does appear to be a slight time jump in 'Power Book III: Raising Kanan' Season 2, however
In a Raising Kanan Season 2 teaser recently released by Starz, Kanan appears to have returned to New York, from which he fled to lay low after the hit on Howard. At a group gathering, Raq gives an impassioned speech about the importance of family and sticking together, but they could not be more distant. The description for Raising Kanan Season 2 hints at exactly what's going on with everyone, reading:
"As we enter season two, Raquel 'Raq' Thomas has gained control over the city's drug trade, but her son is slipping away. Kanan Stark returns to Queens uncertain of his future with the family business, and because of Detective Howard's lingering secret, he's even more uncertain of his past. Kanan searches for the truth while Raq boldly expands the business into hostile Mafia territory. Lou-Lou has other plans that revolve around his emerging record label, but Raq isn't about to let his side hustle get in the way of her expansion. Although Marvin remains Raq's loyal soldier, he struggles to earn Jukebox's forgiveness and become the father she deserves. The ties that bind this family are becoming undone, but Raq will stop at nothing to hold them together."
The show will return this summer
Fortunately, fans only have a few more weeks until the show's return. The release date for Power Book III: Raising Kanan Season 2 is Aug. 14 — just under a year after the conclusion of its previous season.
Starz has not yet said what comes after, but it is believed to be the third season of Power Book II: Ghost, the Tariq St. Patrick spinoff. Then, there should be another season of Power Book IV: Force, the TV show centered on Tommy Egan. Again, nothing has been confirmed so far. But we'll be sure to let you know of any updates as they become available.
Source: Read Full Article