Paul McCartney Appeared in 'Pirates of the Caribbean: Dead Men Tell No Tales' Because He Owed Johnny Depp a Favor
Paul McCartney and Johnny Depp have been friends for years. It's not hard to understand why.
Paul is famous for his time with The Beatles and his solo career, but he's dabbled in film, starring in all The Beatles' movies and his Give My Regards to Broad Street. Depp is famous for his acting career and his role as Jack Sparrow in the Pirates of the Caribbean franchise. However, he's dabbled in music just as much as Paul has dabbled in film.
Since the 1990s, they've come together multiple times to collaborate in their respective mediums. So after Paul asked Depp to appear in three of his music videos, he couldn't say no when Depp asked him to do a cameo in Pirates of the Caribbean.
Paul McCartney starred in 'Pirates of the Caribbean: Dead Men Tell No Tales' because he owed Johnny Depp a favor
During the filming of Pirates of the Caribbean: Dead Men Tell No Tales, Depp called Paul and asked him if he wanted to do a cameo. The Rolling Stones' Keith Richards had already played Jack Sparrow's father. Why not get a Beatle to play Sparrow's uncle?
"Paul McCartney is an icon," producer Jerry Bruckheimer said in a video on the making of Paul's scene. "He's one of the greatest musicians, songwriters, performers alive. And we're very fortunate that he is friends with Johnny, and Johnny has done favors for him, and so he's returned a favor to Johnny by being in this movie."
"I've known Johnny a while," Paul said. "You know, I always admired him as Jack Sparrow. He said, 'I'd love you to be in the next one.' I said, 'Me? A pirate?' He says, 'Yeah, you could do it. We'll have a lot of fun.' So he wrote me in, it was great.
"I'm loving it. [Johnny] done me a lot of favors in the past. He's been in some of my music videos. So, you know, this is a way of repaying him."
The night before filming, Paul and Depp talked about the scene. Paul told Depp about his Uncle Jack and how he was the family jokester. They came up with ideas, and then Depp went home, wrote a new script, and had it ready for the next day. Paul was very impressed.
Meanwhile, co-director Joachim Rønning was impressed with Paul's skills. He said that filming Paul's scene felt sacred. Paul knew all his lines, and it was a joy to film.Rønning noted the part of Paul's scene where he sings his pirate song was the most emotional part of filming.
"He's killing it," Depp said. "He's killing it, and he's killing me. I don't belong in the scene anymore."Paul told Rolling Stone that he gets "self-conscious" in front of movie cameras. He did fine in his cameo, though.
Paul asked Depp to star in three of his music videos
Paul might have stolen the show during hisPirates of the Caribbean: Dead Men Tell No Tales scene, but Depp stole the show in three of Paul's music videos.
In 2012, Paul asked Depp to appear in his music video for "My Valentine" alongside Natalie Portman. Depp plays the guitar solo too. He also starred in 2013's "Queenie Eye" and 2014's "Early Days."
"It's getting to be a running gag," Paul told Rolling Stone. "He's like the Alfred Hitchcock of my videos. And he's good! He used to be a musician before he was an actor, you know. So I knew he could play."
"Early Days" is set in the American South in the 1950s. Paul asked Depp to come jam along with some blues musicians.
"I happened to ring Johnny Depp,"Paul said. "I said, 'Come along and we'll sit around and jam with these blues guys.' He said, 'Yeah, OK, count me in, man.' I knew it was an offer he couldn't refuse."
For "Queenie Eye," Depp said that recording the video with Paul at the famous Abbey Road Studios gave him such a rush.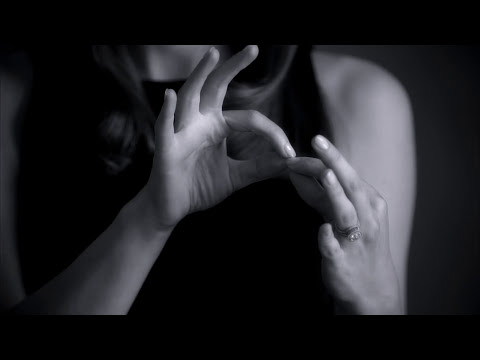 The ex-Beatle is the reason why Depp starred in 'Transcendence'
Paul got cinematographer Wally Pfister to work on "My Valentine." Pfister later directed Depp in Transcendence. So, in a way, Paul is the reason why Depp starred in Pfister's directorial debut. Paul introduced them.
"He and I would sit there and play guitar and then Paul would come over and we'd play guitar," Depp told CinemaBlend of his, Paul, and Pfister's time making "My Valentine."
Depp continued, "We'd kind of subtly make him teach us things, Beatles songs. We just instantly got along. When the idea of this film arrived, I was beyond thrilled."
Paul and Depp have done each other many favors over the years. Great things happen when they do, so let's hope they continue.
Source: Read Full Article