'Ozark': Lisa Emery Reveals How She Feels About Her Character Darlene Snell — 'I Can't Think of Her as Evil'
In the world of Ozark, there's no one more unpredictable than Darlene Snell, played by Lisa Emery. Darlene is impulsive and it gets her into trouble on more than one occasion. She's the wife of Jacob Snell (Peter Mullan), that is until she kills him. She takes the drug business for herself and starts to create her own legacy with a new family in season 3 of Ozark.
Darlene Snell is vicious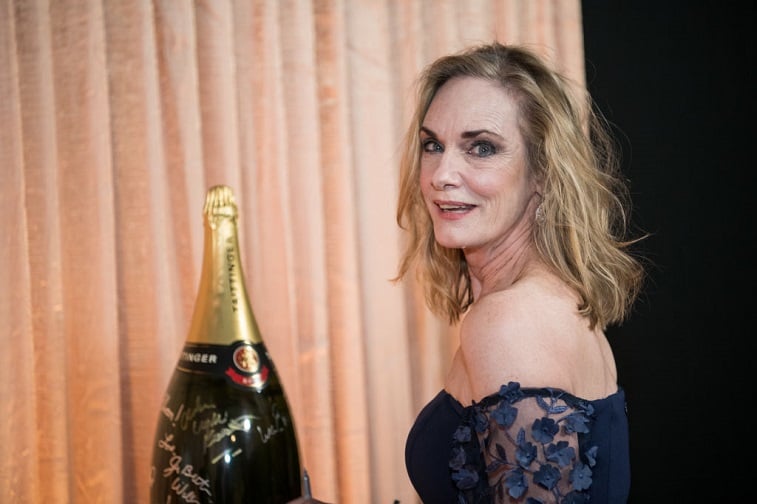 Viewers get to see Darlene's vicious side on many occasions. She advocates for violence frequently when speaking with her husband, and it's clear who is more dangerous.
The most impulsive death at the hands of Darlene comes when a member of the Navarro cartel calls Darlene and her husband rednecks, something she can't let go. She shoots his head off with a shotgun, and she doesn't seem to have any remorse for her actions either, which lead the Byrdes into a dangerous situation with the cartel.
When she realizes her husband is going to kill her, she kills him by poisoning his coffee. Darlene then takes the drug business for herself and manages to get the child she's always wanted. Darlene has no problem killing when it fits with her plans and it seems to be something she enjoys. Killing her husband was more than shocking because it was clear that she was devoted to him, at least to a fault, and she still took his life.
Lisa Emery reveals how she feels about her character Darlene
RELATED: 'Ozark' Season 3: Fans React to an 'Unexpected' and 'Uncomfortable' New Relationship
In 2018, Lisa Emery spoke with the NewYork Post about her role as the capable and unpredictable Darlene. She saysshe actually doesn't think of her character as "evil" and the part is "a joy toplay."
"I have to say, I can't think of her as evil or else whatwould be the point?" Emery said. "She has to have some kind of really strongconvictions about what's been done to the Snell family. I think she's twistedbut I think I have to believe in her. For me, it's a joy to play that side ofsomebody, that scary stuff. It's because you get to throw it all out there."
Darlene continues causing trouble in season 3
At the time, it wasn't known if there would be a season 3,which happens to be action-packed. Emery spoke about not wanting her characterto be killed off though, which fans know doesn't happen in season 3. Darleneactually goes on to cause all types of trouble wherever she can. She evenmanages to hold on to the baby that was once a local pastor's child.
"But I don't want to be killed off," Emery explained. "Idon't think that will happen really soon … but Darlene is on an arrow-straighttrack to hell. I think she's such a fighter and will do anything to keep thatbaby."
It's terrifying to imagine Darlene molding the child into her own. She has no problem killing anyone if it suits her needs. She even laces heroin with fentanyl, which ends up killing 57 people. In season 3, Darlene has allied herself with Wyatt Langmore (Charlie Tahan), Ruth's (Julia Garner) cousin. They form a relationship together and Darlene seems to be well on her way to having a little family she can easily manipulate.
It's hard not to enjoy watching every minute that DarleneSnell graces the screen in Ozark.
Source: Read Full Article