Moze From Ned's Declassified Is Gorgeous Now
In the mid-2000s, the Nickelodeon TV series "Ned's Declassified School Survival Guide" focused on the protagonist's tips and tricks for making it through seventh and eighth grade. From 2004 until 2005 Ned Bigby (played by Devon Werkheiser) acted as the guide, along with his friends Jennifer "Moze" Mosely (played by Lindsey Shaw) and Simon "Cookie" Nelson-Cook (played by Daniel Curtis Lee) — with, of course, some wacky hijinks ensuing. And even though the gang has moved on from James K. Polk Middle School, the actors are still working in Hollywood.
Shaw has connected with her fans via TikTok, where her account @lindsey.shawsters has amassed 325,000 followers (as of this publishing). Her TikToks feature her yoga moves, clips from "Ned's Declassified School Survival Guide," dance moves, and more. On June 21, 2021, she and Werkheiser reunited for a TikTok video that responds to a tweet asking for more episodes of the show — with hilarious results.
But of course, Shaw looks totally different now. Read on for more about the transformation of Moze from Ned's Declassified."
Moze from Ned's Declassified has a bold hair color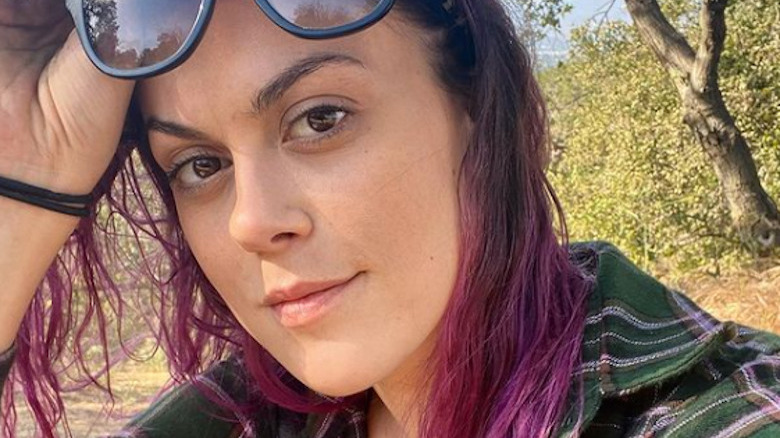 Lindsey Shaw, who played Moze on Nickelodeon's "Ned's Declassified School Survival Guide," has been showing off her violet locks on her Instagram and TikTok accounts. On February 7, 2021, she debuted her new hair color in an Instagram post. She captioned the photo, "Saint Germain and the Violet Flames. Energized Crown."
Then, on June 22, 2021, Shaw posted another Instagram photo where her hair appears to be pink. Either way, it's a different look than many of her previous acting roles, but it definitely suits her well. Shaw has also starred in several TV series, such as "10 Things I Hate About You," "Faking It," "Aliens in America," and "Pretty Little Liars." She also appeared in movies such as "No One Lives," "Temps," and the film "Reboot Camp," where she sported reddish blonde hair.
And it seems that Shaw's post-"Ned's Declassified" life has been colorful — especially when it comes to her hair.
Lindsey Shaw once sported an iconic haircut on Pretty Little Liars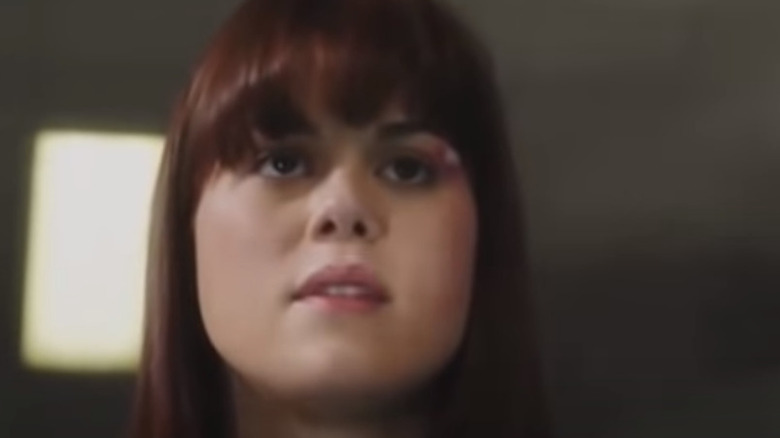 Lindsey Shaw, a "Ned's Declassified" alum, is no stranger to having different locks on-screen. When she was cast as Paige McCullers in "Pretty Little Liars" in 2011, Shaw recalled how the producers wanted to change up her hair on Christy Carlson Romano's YouTube show "Christy's Kitchen Throwback." Shaw said because the show had many brunettes in the cast, the "PLL" hairstylist gave her infamous blunt red bob hairstyle. Two weeks later, the stylist was fired and Shaw realized the cut wasn't a good look for her.
"A totally new hair team came in and they looked at my hair and said, 'What did she do to your hair?'" Shaw explained while laughing and recalling one cast member's memorable reaction to the cut. "I just remember Ashley Benson was there and the first time I walked back on the lot after I got [the cut], she was like, 'Do you like it?' That's when I was like 'Oh.'"
But as that style grew out, Shaw has gone on to experiment with more looks over the years.
Lindsey Shaw has had other fun hair colors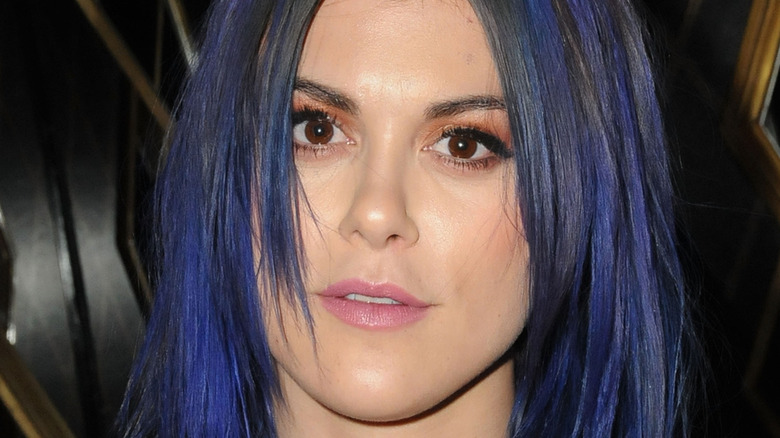 Lindsey Shaw seems to get colorful with her hair on all the time. In 2019, Shaw went to the opening night of Universal Studios' Halloween Horror Nights with pink hair, according to a Getty Image from the event. Another Getty Image from 2015 showed Shaw sporting a blue 'do at a Boo2Bullying event hosted by actor Cassie Scerbo.
Shaw has highlighted much of her hair journey through her Instagram, but it's unclear if some of the colors are wigs or are temporary. For instance, on May 4, 2020, she posted an Instagram photo of herself with red hair. Then, in 2017, Shaw posted two Instagram photos sporting short blonde tresses.
But just as her hair and outward appearance has evolved over the years, so has Shaw's mindset and inner peace, which has taken a journey the actor has been open and honest about.
Lindsey Shaw took an acting break to recover from addiction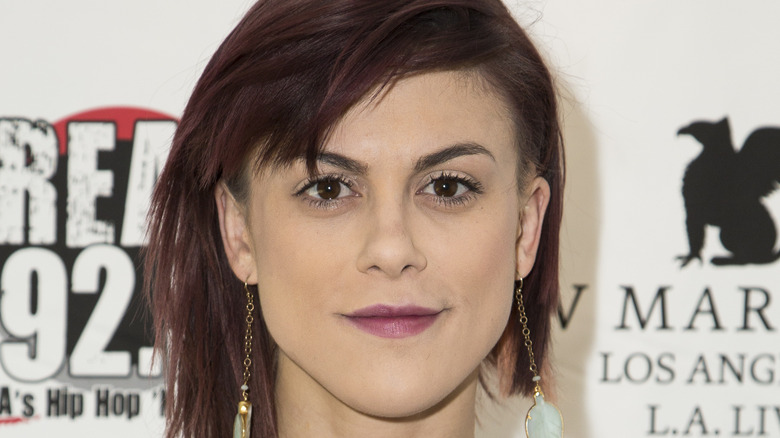 In an April 2020 interview on the "Women on Top" podcast, "Ned's Declassified" actor Lindsey Shaw told hosts Tammin Sursok and Roxy Manning about her rough patch after playing Paige McCullers on "Pretty Little Liars" from 2011-2017. Shaw recalled that she experienced addiction to drugs and alcohol. Even though she loved acting, suddenly Shaw didn't find as much joy in it, plus she also had "crippling" social anxiety and mostly left her house when "wasted."
At one point, she remembered throwing a tantrum in her car about not wanting to act and it was witnessed by her "PLL" co-star Ian Harding. "We never spoke about it and he drove the other way," Shaw said on the "Women on Top" podcast. "But I was broken. I was totally broken. The velocity of me carrying forward, trying to act like I wasn't, had stopped."
After that, Shaw left Los Angeles for two years and went to Arizona. There, she went to an Alcoholics Anonymous program, reconnected with her family, and got back into reading books. She felt ready to return to LA in early 2020, right before the COVID-19 pandemic emerged.
Lindsey Shaw returned to LA and acting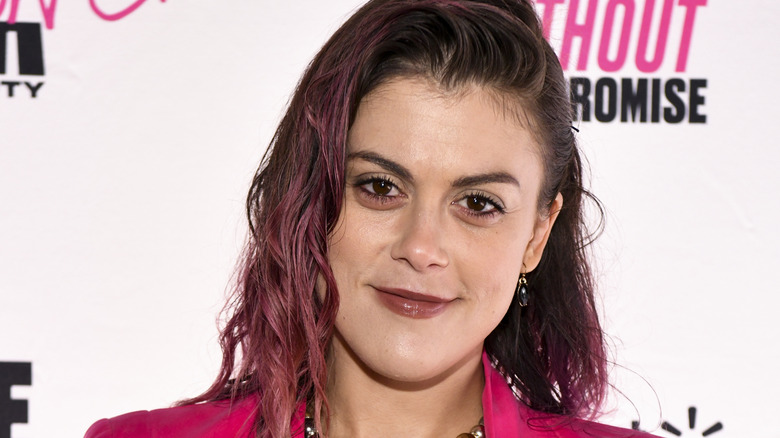 In an April 2020 interview on the "Women on Top" podcast, she told hosts Tammin Sursok and Roxy Manning that she has returned to Los Angeles and is trying to find her way. Shaw still wants to act, but she said she also considered taking other directions. "I just want to be more open for what life has for me," she said on the podcast. "I want to perform so bad. I love teaching and would love to be a teacher. Acting is, for me, the most sacred thing in my life … I love it so much that I know there's a place for me here."
While Shaw's outer appearance is certainly stunning, she has also done a lot of inner work on herself to become the gorgeous person she is now — no matter what her hair color is.
If you or anyone you know is struggling with addiction issues, help is available. Visit the Substance Abuse and Mental Health Services Administration website or contact SAMHSA's National Helpline at 1-800-662-HELP (4357).
Source: Read Full Article