Movies That Sent Actor Careers Spiraling Downward
Ben Affleck was making a name for himself in Hollywood after starring alongside best friend Matt Damon in 1997's "Good Will Hunting." Affleck would later earn roles in blockbuster hits like "Armageddon," "Pearl Harbor," and "Changing Lanes." However, the A-lister almost became a D-list star when he starred in what was and still is regarded as one of the "worst movies ever released" – "Gigli." The 2003 film, starring his then-fiancée Jennifer Lopez, was one of the most expensive box office flops of all time, grossing around $6 million in the U.S. against a whopping $54 million budget (via Time). After a mere three weeks, the movie was pulled from theatres with Rotten Tomatoes' critic's census reading, "Bizarre and clumsily plotted. Gigli is a mess." 
"Gigli" was a disaster of a film for both Affleck and Lopez, or "Bennifer," as we called them. And while Lopez had music to fall back on, Affleck had to repair his status in the acting world. Thankfully, he bounced back from the film when he directed, produced, and starred in his own movie titled "Argo," which won him the Academy Award for Best Picture. While Affleck got over his movie flop, the same can't be said for many of the actors below. Several Hollywood stars have ruined their careers after just one movie role. Like, "Gigli," these films were also box office bombs, and the actors couldn't quite overcome their embarrassing roles. 
Mike Myers knew he damaged his career with The Love Guru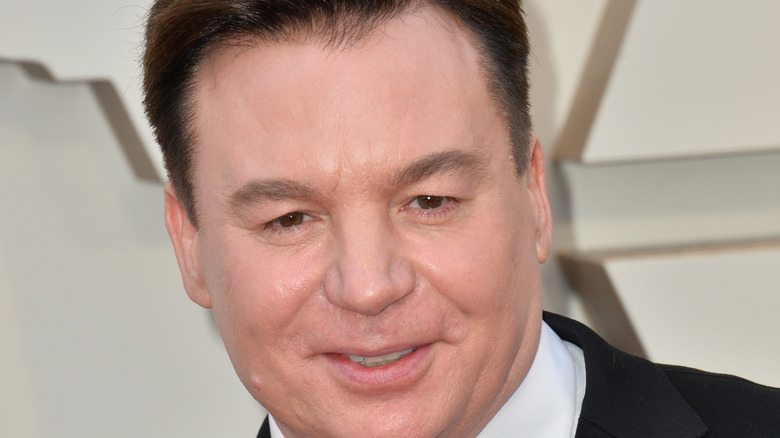 Actor Mike Myers established himself as a comedic star after his run on "Saturday Night Live" from 1989 to 1995 and brought several characters to life throughout his career on the show, including metal head Wayne Campbell in 1992's "Wayne World," Austin Powers in the "Austin Powers" film series, and Powers' arch-nemesis Dr. Evil. Myers even found success in the world of animated movies after voicing a beloved green ogre in 2001's "Shrek" and its four sequels. 
His movie roles began to fall flat after starring as The Cat in 2003's "The Cat in the Hat," which Roger Ebert called "disappointing" and the Evening Standard blatantly stating, "'The Cat in the Hat' is dog food." However, it wasn't until 2008's "The Love Guru," that Myers' career really saw its downfall. Roger Ebert called the film "a dreary experience" and even Myers himself made fun of his own film. Taking the stage as the host for "Saturday Night Live" in 2014, he said, "If you really want to put a bomb in the theater, do what I did: Put in 'The Love Guru.'"
After the harsh critiques for the film, Myers hasn't starred in a lead role since. He had a cameo appearance in 2009's "Inglorious Bastards" and a role in 2018's "Bohemian Rhapsody." However, he might make a comeback with "Shrek 5," which, as of this writing, is said to be released sometime in 2022 (via Fandom). 
Showgirls ruined Elizabeth Berkley's chances at making it big in Hollywood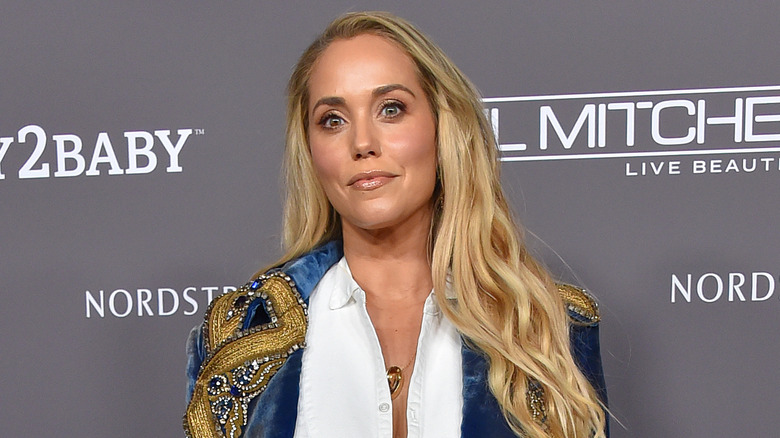 Elizabeth Berkley is best known for her role as the opinionated and intelligent teenager Jessie Spano on "Saved by the Bell," which debuted in 1989 and ended in 1993. When the show ended, Berkley pursued a much more adult role in director Paul Verhoeven's movie "Showgirls," which became the first big-budget film to be released in theaters with an NC-17 rating in the U.S. 
The 1995 movie was a commercial disaster with Roger Ebert calling it a "sleazefest" and The Guardian dubbing Berkley's performance as an erotic dancer "wildly overcommitted." Owen Gleiberman of Entertainment Weekly said of Berkley's acting, "As an actress, Berkley is, to put it mildly, limited. She has exactly two emotions: hot and bothered." She even nabbed multiple Razzie Awards for the film, including Worst Actress and Worst New Star, while Verhoeven was honored with the Worst Director award. It certainly wasn't the way Berkley imagined she'd transition from a teen role on a sitcom to a prominent actor, and unfortunately, it tarnished her career. 
Berkley's career spiraled downward after her role in "Showgirls," but she has appeared in several seasons of "CSI: Miami," "The L Word," and "Law & Order: Criminal Intent." She also found work appearing in Lifetime classic "Student Seduction." In 2020, her teen hit sitcom "Saved By the Bell" was rebooted with Berkley starring as a guidance counselor of Bayside High, however, she's yet to nab a starring role since "Showgirls." 
Taylor Lautner's looks didn't help him secure leading roles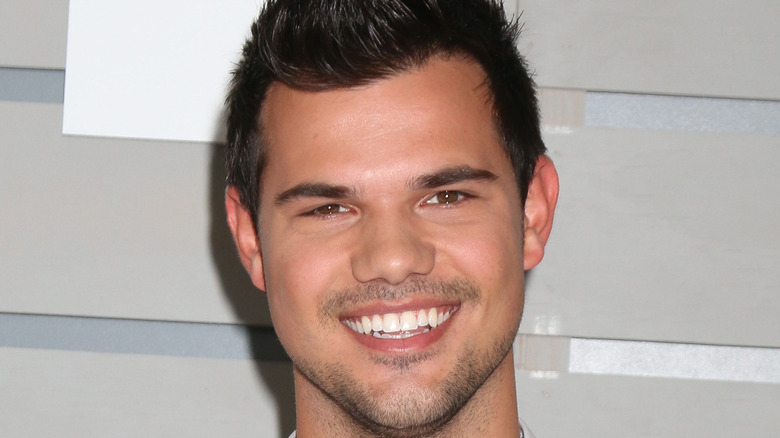 It seemed like Taylor Lautner was on the verge of becoming an A-list star after appearing as werewolf Jacob Black in the beloved "The Twilight Saga" film series. With five blockbuster hits under his belt (all thanks to "Twilight"), Lautner was set up for major success and Hollywood quickly noticed, giving him the title role in the 2011 action thriller "Abduction." While Lautner was reportedly paid $7.5 million to star in the film (via E!), it was a box office flop and critics bashed Lautner's performance, which hurt his chances at becoming an A-list movie star.
As Metro stated, "Abduction does little for 'Twilight"s Taylor Lautner as he becomes a fish-out-of-water in this 'Bourne Identity'-mirroring movie," while The New York Times did not hold back when it came to critiquing Lautner's performance. "I can't recall another teenage star so opaque. If his physiognomy — recessed eyes that don't seem to focus, a wide snub nose and Elvis-y lips – conjure Neanderthal manhood after a cosmetic makeover, his boyish monotone with its utter lack of inflection suggests that he is really an advanced robot simulating human speech without registering emotion or even comprehension."
With "Abduction" being such a disappointment to fans, Lautner hasn't secured a leading role since. However, he has been cast for smaller roles in the films "The Ridiculous 6" and "Grown Ups 2." 
Jake Lloyd quit acting after his young role in Star Wars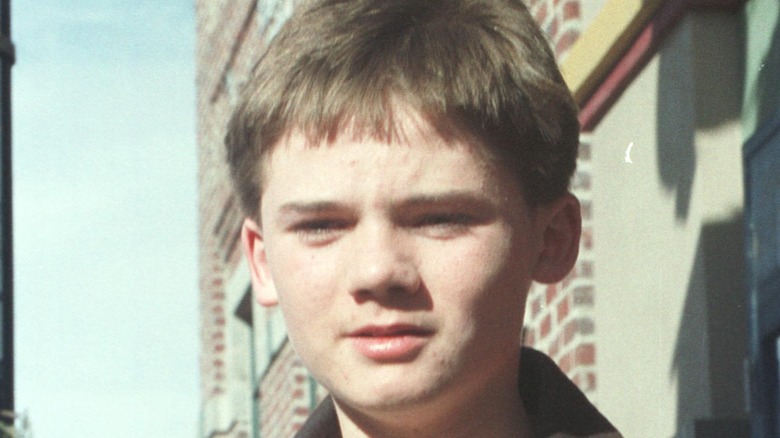 After starring alongside Arnold Schwarzenegger in the 1996 Christmas family comedy "Jingle All the Way," Jake Lloyd was setting up to become a promising young star. Before he reached the age of ten, Lloyd was cast as a young Anakin Skywalker in 1999's "Star Wars Episode I: The Phantom Menace," but while starring in a "Star Wars" film sounded like a dream role, Lloyd quit acting soon after. Sadly, Lloyd was bullied because of the part, stating, "Other children were really mean to me" and added that his school life "was really a living hell" (via Daily Mail). It also didn't help that many fans of the original "Star Wars" trilogy despised the film. 
According to TMZ, things took a turn for the worst for the retired actor after he was involved in a high-speed car chase with police that led to his arrest in 2015.  Lloyd was later moved from prison to a psychiatric facility for schizophrenia with his mother, Lisa Lloyd, providing a statement of her son's health to Geek News Now in 2020. "He has moved closer to his family and we are all working hard to help with this. He is still a kind and caring person and we hope to have him back to his fun and entertaining self as soon as possible," she shared. 
If you or someone you know is struggling with mental health, please contact the Crisis Text Line by texting HOME to 741741, call the National Alliance on Mental Illness helpline at 1-800-950-NAMI (6264), or visit the National Institute of Mental Health website.
Madonna's performance in Swept Away had her giving up on acting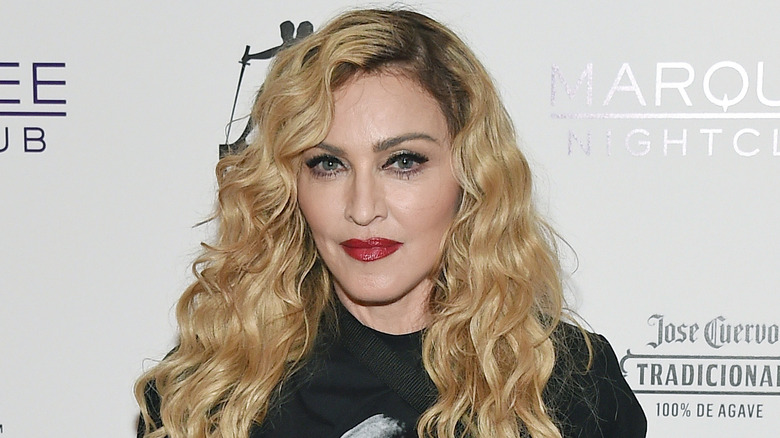 Madonna was taking the pop music world by storm in the '80s and '90s and it didn't take long for the songstress to venture into the realm of acting. In fact, she showed fans that she was a multi-faceted artist when she earned praise for her first starring role in 1985's "Desperately Seeking Susan" and in 1996's "Evita," which won her the Golden Globe for Best Actress.
Madonna starred in several films, but it was 2002's "Swept Away," a remake of Lina Wertmuller's 1974 film that tarnished the "Like a Virgin" singer's acting chops. The film was directed by her former husband Guy Ritchie and was an embarrassment during its first weekend at the box office, with the New York Post stating that it brought in a mere $375,000. Madonna's performance was also heavily criticized with Christy Lemire of the Associated Press (via Rotten Tomatoes) stating, "Every bit the cinematic shipwreck you'd imagine it to be."
In fact, Madonna told MTV News that she had possibly given up acting to start directing and writing, sharing in 2012, "No [I don't want to act], but I do [act] every day of my life. I like directing better. If I write it and direct it, then it's my voice. If I'm an actor, I'm just … I'm a pawn."
Sofia Coppola did her father a favor when starring in The Godfather III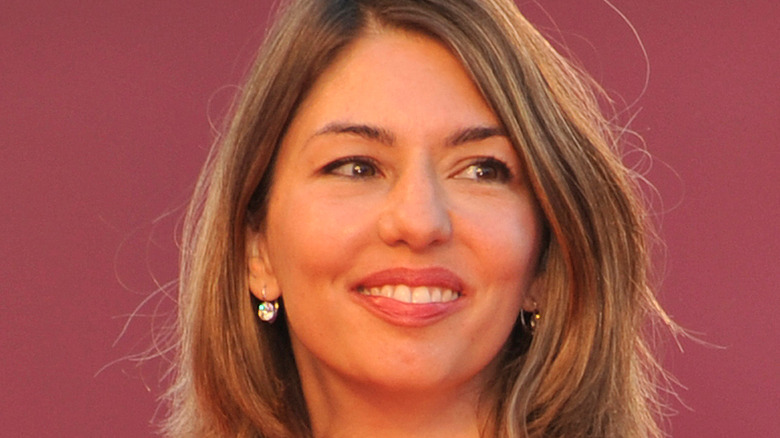 Sofia Coppola never had plans to be an actor, but when Winona Ryder could not perform the part of Michael Corleone's teenage daughter, Mary, in "The Godfather III," Coppola's father, Francis Ford Coppola, the director of the film, suggested that she take on the role. Unfortunately, critics were not nice to Sofia when evaluating her performance in the final installment in "The Godfather" trilogy.
A review from The Washington Post stated that the film "isn't just a disappointment, it's a failure of heartbreaking proportions" and The New York Times wrote that Sofia's "gosling gracelessness comes close to wrecking the movie." While Sofia faced a ton of negativity, she took it all in stride because she never wanted to be a Hollywood star. In fact, she wanted to be a filmmaker — just like her father. She told The New York Times, "It was embarrassing to be thrown out to the public in that kind of way. But it wasn't my dream to be an actress, so I wasn't crushed. I had other interests. It didn't destroy me." Her father ended up blaming himself for including his daughter, stating, "They wanted to attack the picture, when, for some, it didn't live up to its promise. And they came after this 18-year-old girl, who had only done it for me."
Sofia eventually became a successful director with films under her belt like "The Virgin Suicides," "Lost in Translation," and "Marie Antoinette."   
C. Thomas Howell in Soul Man didn't sit right with audiences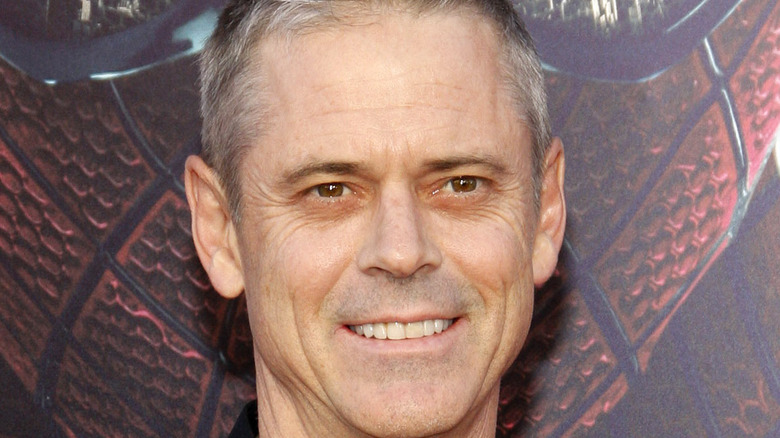 Christopher Thomas Howell, better known as C. Thomas Howell had his first leading role in Francis Ford Coppola's influential teenage drama "The Outsiders," starring as Ponyboy Curtis in 1983. His performance would help him attain other movie roles in films like "Red Dawn" and "The Hitcher," but acting opportunities slowly stopped after his role in 1986's controversial film "Soul Man."
The movie follows a student named Mark Watson who takes an overdose of "tanning pills" to look like a Black student so that he can nab a scholarship to Harvard University. The film faced a ton of backlash with accusations of racism and with director Spike Lee stating that the film was "an attack on affirmative action" and was surprised that James Earl Jones took part in the film. Howell and the director of the film, Steve Miner, shared that they were surprised by all the heat the movie faced. Howell said (via MTV News), "When we made this movie, we weren't making it from an irresponsible place. We weren't trying to send messages. We were having fun." The actor also told The AV Club, "It's an innocent movie, it's got innocent messages, and it's got some very, very deep messages. And I think the people that haven't seen it that judge it are horribly wrong." 
Unfortunately, Howell could not come back from the role, but has made a few appearances on television hits like "Criminal Minds" and "The Walking Dead." 
Cuba Gooding Jr.'s A-list status faded after Boat Trip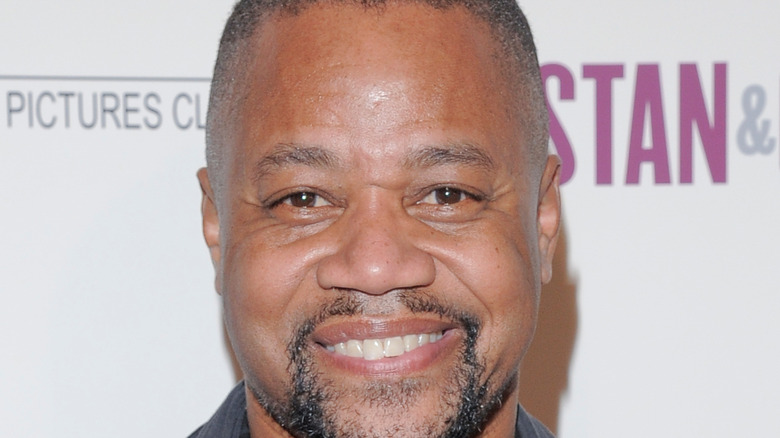 Cuba Gooding Jr. was soaring high after his win for Best Supporting Actor at the 1997 Academy Awards for his portrayal of football player Rod Tidwell in "Jerry McGuire." The actor recalled to The Guardian that after he won the prestigious award he received calls of congratulations from A-list stars like Denzel Washington, Sidney Poitier, and Quincy Jones, who said, "You're part of the family now." But all the money and instant fame slowly started to fade away from the star after neglecting to take on other big roles and starring in box office flops. 
His career took a hit after declining to work in movies like Steven Spielberg's "Amistad" and Taylor Hackford's "Ray," which won Jamie Foxx Best Actor at the Oscars, per The Guardian. Gooding began working on straight-to-DVD films and then came 2003's "Boat Trip." Reviews of the film were harsh with J.R. Jones of the Chicago Reader stating, "Cuba Gooding Jr. is the kind of guy who does ten minutes of shtick every time the little light in the fridge comes on, and for years I've been waiting for him to just go away."
Gooding's career never recovered and in 2020, CNN reported that 30 women have since come forward accusing Gooding of sexual assault. 
If you or someone you know has been the victim of sexual assault, you can call the National Sexual Assault Hotline at 1-800-656-HOPE (4673) or visit RAINN.org for additional resources.
Cutthroat Island saw Geena Davis' career cut short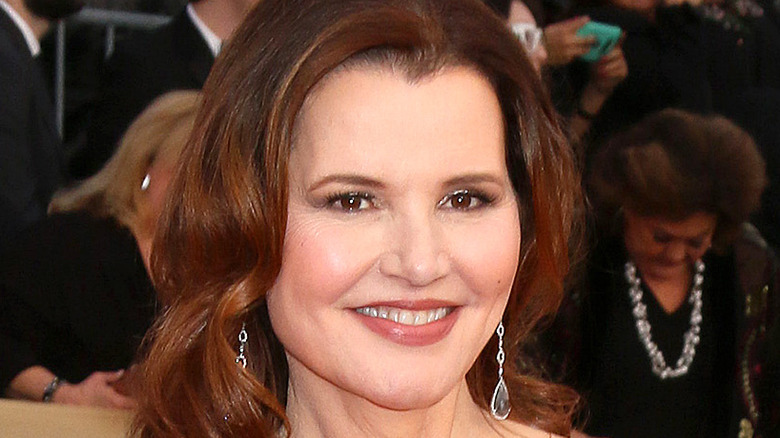 In the late '80s and early '90s, Geena Davis' acting career was at its all-time high with films like 1986's "The Fly," 1988's "Beetlejuice" and that same year, she won the Oscar for Best Supporting Actress in "The Accidental Tourist." In 1991, Davis acted alongside Susan Sarandon in the critically acclaimed movie "Thelma & Louise" and received an Academy Award nomination for Best Actress, and in 1992, was nominated for a Golden Globe for Best Actress for "A League of Their Own."
Establishing herself as a leading lady in Hollywood was cut short when she took on the lead role of female pirate Morgan Adams in 1995's "Cutthroat Island." It received a handful of negative reviews with Desson Howe of The Washington Post declaring, "It takes a two-hour act of will to keep facing the screen during this moribund movie." The film was listed as having the "largest box office loss" by the Guinness Book of World Records after it only grossed $10 million on a budget of $100 million, per Forbes. 
The film hurt Davis' career tremendously and it wasn't until 2005 that she would make a small comeback with 2005's television series "Commander in Chief" where she won the Golden Globe for Best Actress in a television series drama. 
Corky Romano didn't help Chris Kattan become a leading man in Hollywood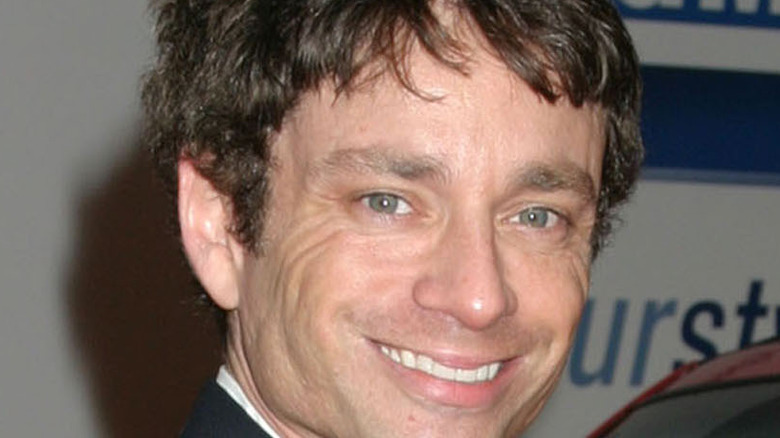 Chris Kattan was making a name for himself as a prominent comedian in Hollywood when he became part of the "Saturday Night Live" crew from 1996 to 2003. Kattan gave fans some of the most memorable characters from the show, including Mango, a male exotic dancer, Mr. Peepers, a man/monkey boy, and one of the Butabi Brothers with fellow "Saturday Night Live" member Will Ferrell. Kattan and Ferrell portrayed their characters in 1998's "A Night at the Roxbury," which received negative reviews, but has been one of the better movies to come out of an "SNL" skit. 
In 2001, Kattan landed a leading role in the film "Corky Romano," but it would be his last after disappointing reviews. The New York Times stated, "The film is a crushingly conventional mob comedy that also borrows more than a few pages from the Adam Sandler playbook," and adding, "Mr. Kattan offers a desperate eagerness to please, a far less charming quality." Interestingly, actor Robert Pattinson would list "Corky Romano" as one of his favorite movies, telling IndieWire, "Literally, that's one of the only films I've pissed my pants at."
The movie didn't help Kattan's career and he would star in movies with smaller roles and appear on a few television series. He was even a contestant on season 24 of "Dancing With the Stars" where he was the first celebrity eliminated, per People. 
Demi Moore's career took a wrong turn after Striptease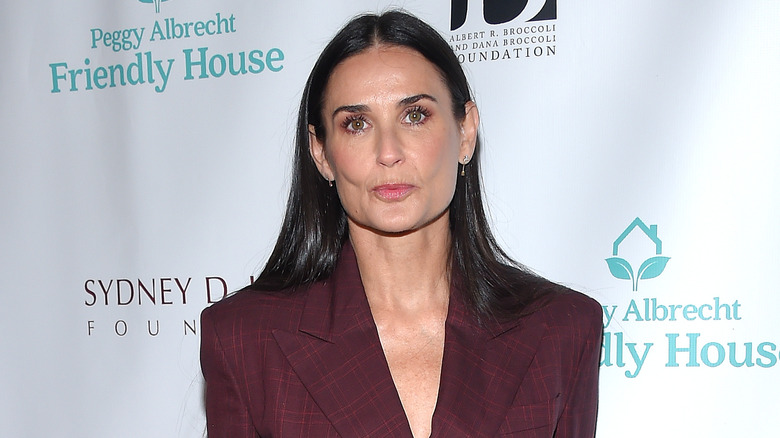 Demi Moore was seeing huge success in the '90s after starring in films such as "Ghost," "A Few Good Men," and "Indecent Proposal." She soon became one of the highest-paying actors in Hollywood when she agreed to take on the role of Erin Grant in director Andrew Bergman's 1996 film "Striptease" for $12.5 million, per Refinery29. The movie turned out to be a box office bust in the U.S., bringing in around $33 million on a $40 million budget and $24 million to market, per The Telegraph. 
The movie received several negative reviews with Eric Brace of The Washington Post stating, "Who told Demi Moore she can act? She can't. End of discussion" and Joe Morgenstern of The Wall Street Journal writing, "Yet another case of the star's salary being much more interesting and exuberantly vulgar than anything the screen reveals." The movie took home six Razzie Awards including Worst Picture, with Moore taking home Worst Actress. 
Moore's Hollywood status only spiraled downward after starring in 1997's "G.I. Jane" which was commercially unsuccessful as a Disney Corporation senior executive shared to Newsweek magazine (via The Telegraph), "We don't know what to do. People just don't want to see her. We would have to drag them kicking and screaming to see this movie." Moore took a step back from the spotlight, with tabloids more focused on her split with Ashton Kutcher than her movie roles. 
Meg Ryan lost title of America's sweetheart after her affair with her co-star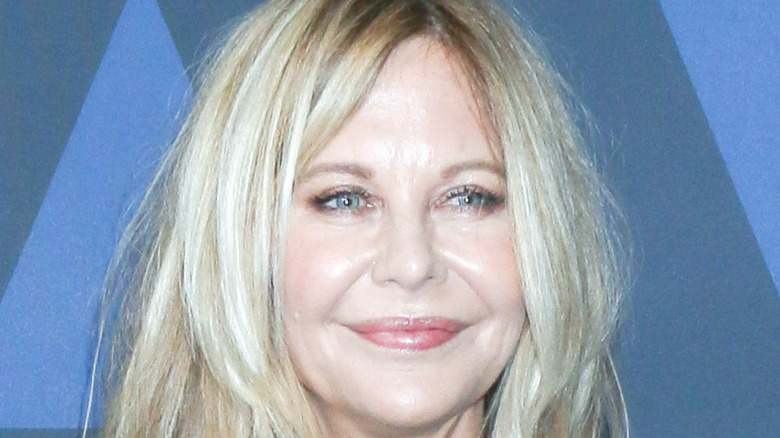 Meg Ryan dominated the world of 90's romantic comedies when she starred in classics like "When Harry Met Sally," "Sleepless in Seattle," and "You've Got Mail." However, things took a turn for the worse in 2000 when her high-profiled career and her private life with actor and then-husband Dennis Quaid was on the rocks. While Ryan was known as a rom-com darling, it all proved different when photos emerged of the star getting cozy with her co-star Russell Crowe (via Entertainment Weekly) while filming Taylor Hackford's movie "Proof of Life." She and Quaid got divorced (with Ryan later sharing with InStyle that the reason for the split was Quaid being unfaithful) and her affair with Crowe ended up being short-lived.
The public turned on Ryan after her brief affair with Crowe and Hackford even blamed Ryan when the film bombed at the box office, bringing in over $32 million in the U.S. after costing $65 million to make. Talking about Ryan's affair with her co-star, Hackford told The Guardian, "It had an indelible and very destructive effect on the release of the film in the U.S. because the real-life story overpowered the film." When she later starred in 2003's "In the Cut," which also tanked, Ryan seemed to realize that Hollywood no longer loved the former queen of rom-coms, sharing with The New York Times, "I think the feeling with Hollywood was mutual. I felt done when they felt done, probably." 
Catwoman did nothing for Halle Berry's career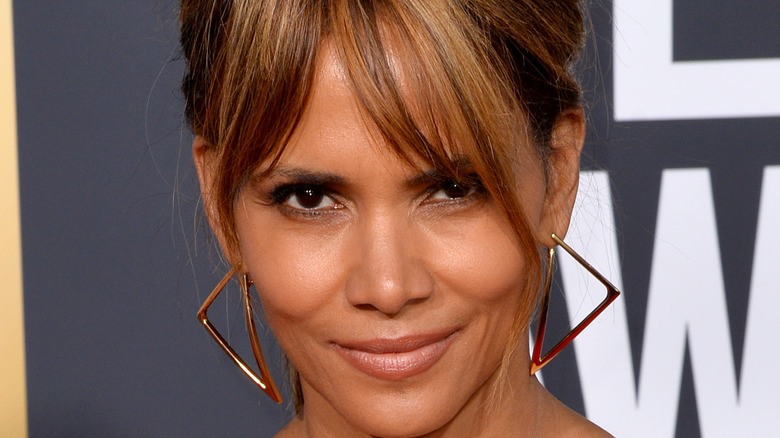 Halle Berry proved she was an A-list star after winning the Academy Award for Best Actress for her role in 2001's "Monster's Ball." It was a glorious time for the actor, but instead of taking up Oscar-worthy roles, she decided to star as a superhero in 2004's "Catwoman," which was anything but award-winning. The film was a commercial flop, taking home $40 million after a whopping $100 million budget and the harsh reviews came pouring in. A movie review from The New York Times stated of Berry's performance: "She overacts Patience's flaky timidity and then, to compensate, overdoes catwoman's suave self-confidence, swinging her hips and pushing out her lips as if she were trying to attract the amorous attentions of Pepe le Pew."
The movie won four Razzie Awards with Berry even accepting her award for Worst Actress and declaring in her acceptance speech (via MTV News), "I want to thank Warner Bros. for casting me in this piece of s***, god-awful movie." Berry later spilled to Variety that she realized filming the superhero movie "didn't feel quite right" even after she believed it was time that moviegoers see "a woman of color … be a superhero." 
 Berry would go on to star as Storm in "X-Men" and its sequels and has yet to find herself an Oscar-worthy role. She has, however, sat in the director's chair for the first time for 2020's sports film, "Bruised." 
Taylor Kitsch couldn't save his career with John Carter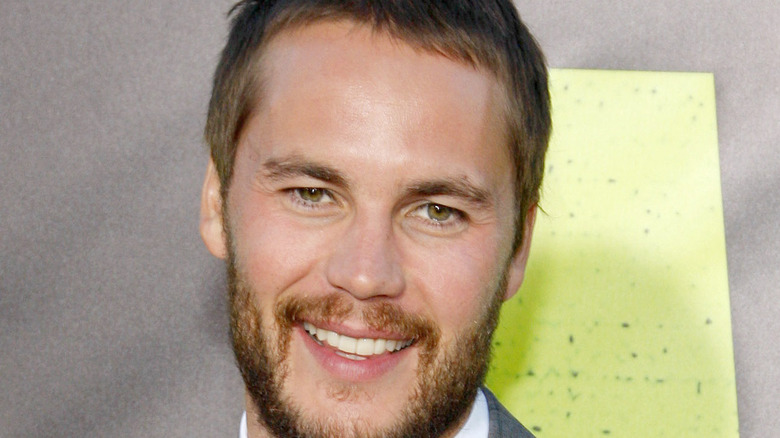 Taylor Kitsch found stardom when he was cast as Tim Riggins in NBC's hit series "Friday Night Lights," and worked on the show until its final fifth season in 2011. However, while he would find work on big-budget films, Gawker reported that Kitsch became "a victim of the 'Friends' effect," where fans would unfortunately only recognize Kitsch from his role as a high school football player. 
It also didn't help Kitsch's career that he found himself starring in films that bombed at the box office and received plenty of negative reviews. His role in 2012's "John Carter" only proved Gawker's point when the film was called "a mess" by The New Yorker's David Denby and didn't set him apart from his television role. According to Box Office Mojo, the film had a budget of $250 million but embarrassingly grossed just a little over $73 million domestically. Next up for Kitsch was "Battleship," which also saw a budget upwards of $200 million and took in just over $65 million. Back-to-back box office bombs hurt Kitsch's career with Jeff Block of Yahoo! Entertainment stating, "There is no doubt that a studio would think twice about casting him as a lead after the poor performances of both 'Battleship' and 'John Carter.' He might still be on the list, but pretty far down, and certainly not the A-list."
Source: Read Full Article