Jemele Hill From 'Below Deck' Reveals if She Prefers Chef Mathew or Chef Kevin's Food (Exclusive)
Who was the better chef? Chef Mathew Shea from Below Deck Mediterranean or chef Kevin Dobson from Below Deck? Journalist and charter guest Jemele Hill weighed in on her two experiences on the show and said one chef definitely shined.
Jemele Hill shares who was the better 'Below Deck' chef
Hill spoke exclusively to Showbiz Cheat Sheet about her experience, sharing that both chefs were outstanding. But when push came to shove, she preferred Dobson's fare. "I mean being honest, Kevin's food was better," she said. "I think Mat tried really hard. The majority of the food we got from Mat was good. I mean, we did have a couple of meals that were not up to standard, in my opinion. But I think overall, he gave us what we wanted."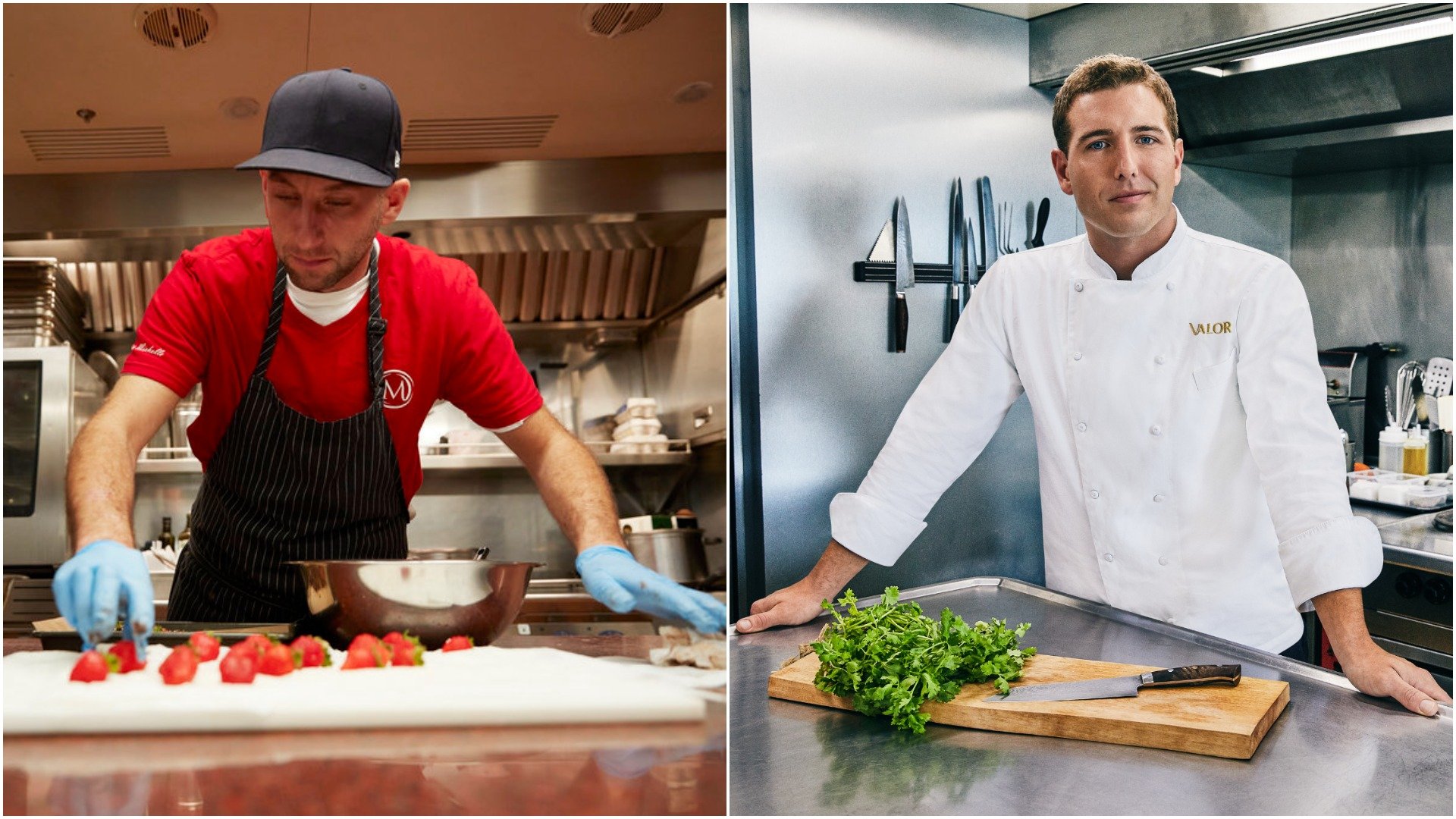 "But I do think Kevin was, you know, a little bit more polished and there was not one bad meal that we got from Kevin at all," she continued. "He really hit on all cylinders. I guess the only thing I didn't have was the d*ck cake [laughs]." Hill celebrated her bachelorette party during her first voyage on Below Deck. Dobson made a pretty graphic cake in the shape of a penis, which he unwittingly presented to the guests and Captain Lee Rosbach after Hill had gone to bed.
But the charter guests bonded more with Chef Mathew
There was something about breakfast …
Hill also said she and her friends were up late partying, sometimes until 4:30 or 5:00 a.m. But the crew didn't always manage to keep pace. "And there was one point, my husband and his friend Ronnie, we were so hungry," she recalled. "One night we went into the kitchen, not like somebody was in there and, you know, we were just kind of poking around. But I will say that we were really hungry one night and wanted some snacks."
Hill's Below Deck Med charter is the final voyage of the season. Below Deck Mediterranean is on Monday at 9/8c on Bravo.
Source: Read Full Article