Is Jennifer Aniston Dating Anyone?
Poor Jennifer Aniston has had her personal life plastered on tabloid headlines since she first began on the television series Friends back in the 1990's. Besides an astonishing amount of pregnancy rumors (minus an actual baby), rumors have abounded about her love life.
While these types of rumors are certainly nothing new, they do seem to be coming in abundance since Aniston announced she was separating from her husband, Justin Theroux. The couple are said to have made a "mutual decision" to separate after marrying in August of 2015. When Jennifer Aniston divorced Brad Pitt in 2005, they resurfaced again.
But is there any truth to any of the numerous rumors floating around right now? Is Jennifer Aniston dating anyone, and if she is, then who is it? Here's what we know.
Is Jennifer Aniston dating Leonardo DiCaprio?
View this post on Instagram
"Whenever you find yourself doubting how far you can go, just remember how far you have come. Remember everything you have faced, all the battles you have won, and all the fears you have overcome." Hey Fans ! Check the link in the bio to buy Exclusive F.R.I.E.N.D.S Merchandise. Grab it before it is gone! New Stock Up !
A post shared by Jennifer Aniston Fans (@jenniferanistononline) on
This rumor surfaced in November of last year, with an unknown source telling the tabloids that Jennifer Aniston and Leonardo DiCaprio were dating. Not only were they dating, but had been in a secret relationship for a number of months after being introduced by Aniston's ex-husband, Brad Pitt. This, however, proved to be false with Jennifer Aniston speaking out against the rumors.
US Weekly says Aniston has two mystery suitors
Another article – this one published in July of last year – stated that Jennifer Aniston was being "wooed by two suitors." The article did not have any names to give, and stated that they were simply mysteries. They did drop hints, however, stating that one was "recently split from his wife," while the other was "an industry creative she met… on a project… several months ago." The same source verified that neither suitor was said to be an actor.
These rumors were never proved to be true, however, as Jennifer Aniston was not spotted dating anyone around that time – either casually or exclusively.
What about rumors of an Aniston-Pitt reunion?
View this post on Instagram
"Stay curious. Stay excited. Stay driven." Hey Fans ! Check the link in the bio to buy Exclusive F.R.I.E.N.D.S Merchandise. Grab it before it is gone! New Stock Up !
A post shared by Jennifer Aniston Fans (@jenniferanistononline) on
A number of articles came out in the last year that stated Jennifer Aniston and Brad Pitt were reuniting or getting back together. The first of these articles bore the headline "Angelina Jolie Heartbroken Over Brad Pitt, Jennifer Aniston Getting Back Together." Gossip Cop, however, proved these rumors to be false.
For a while this particular rumor died down, but when Brad Pitt made a stop at Jennifer Aniston's recent 50th birthday bash they resurfaced. But the two are still not getting back together. It is well known that Aniston is on friendly terms with her ex-husband, but this does not mean that they are a couple again.
So what is the truth?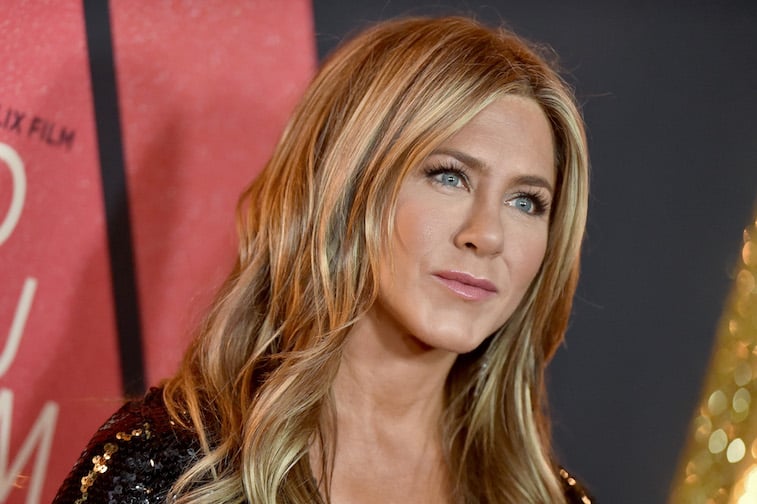 If Jennifer Aniston isn't dating Brad Pitt or Leonardo DiCaprio and doesn't have tow mystery suitors courting her, then what is the truth? According to sources close to the actress, the truth is that Jennifer Aniston is currently single. BUT Aniston is also confident she will find love again… eventually. She's in no rush, either.
In an exclusive interview with Hollywood Life, a friend of Aniston spilled the beans on the actress's real love life right now, including how she felt about future relationships. "Jen feels like it would take an incredibly special man right now for her to consider giving up the single life again," the source said. They continued, "She's unsure if she will ever get married again, because she really doesn't see the point. Jen is very much of the ethos of 'never say never' and she always likes to keep all her options open."
So, Jennifer Aniston is open to the idea of a relationship again, but she is not currently seeing anyone and does not plan to settle for less than exactly what she wants… which, of course, is exactly what she deserves.
Source: Read Full Article