Is 'Bob Hearts Abishola' Actor Kimberly Scott, Who Plays Chukwuemeka's Mom, Married in Real Life?
Bob Hearts Abishola Season 3 has ramped up the drama between Kimberly Scott, who plays Chukwuemeka's mom, Ogechi, and Gina Yashere, who plays Kemi. The two focus a lot on Ogechi's son, nicknamed Chuey (Tony Tambi). In Bob Hearts Abishola Season 3, Episode 6, Kemi went to extreme lengths. However, Chuey's father has never appeared on the sitcom. Fans wonder if Bob Hearts Abishola's Kimberly Scott is married in real life.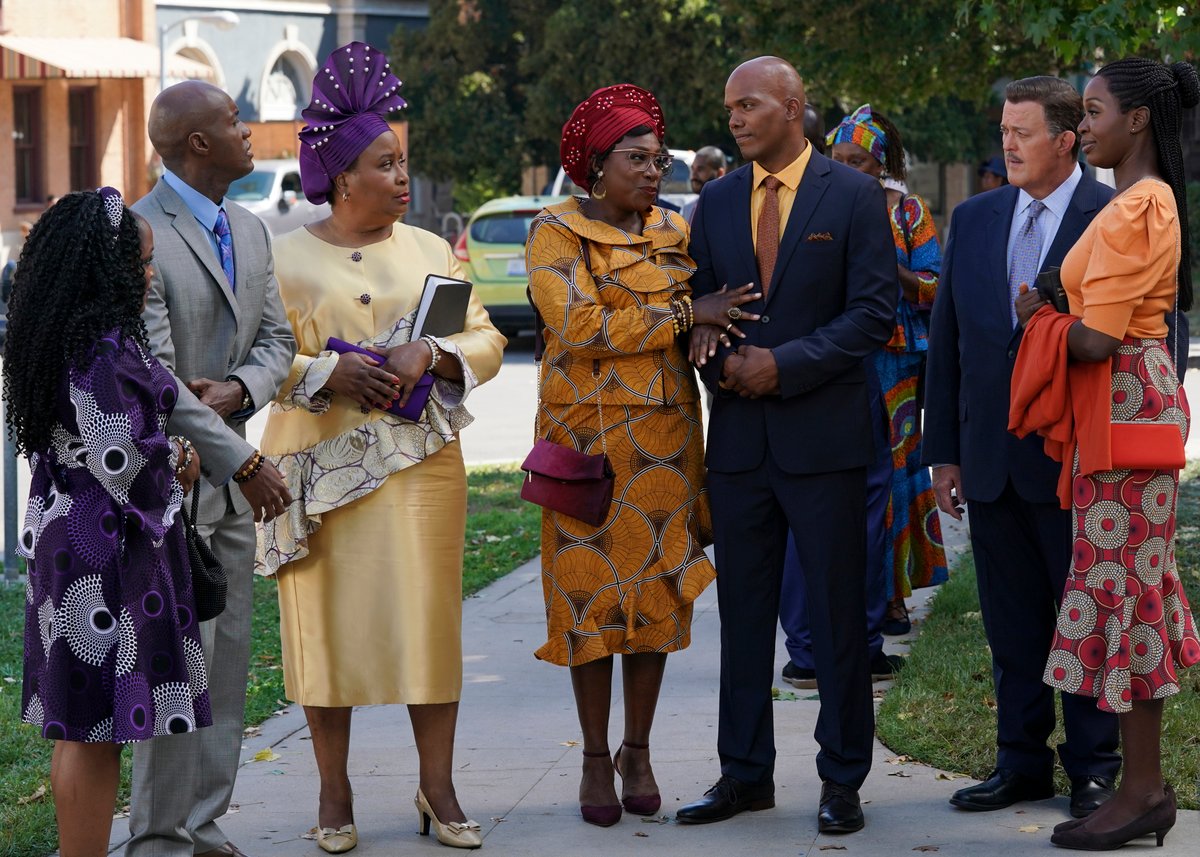 Is 'Bob Hearts Abishola's Kimberly Scott married in real life?
Finding details about Bob Hearts Abishola's Kimberly Scott can prove difficult, as many searches get crossed with Eminem's ex-wife Kim Scott. However, the two are very different.
According to Super Stars Bio, Kimberly Scott's marital status is single.
Like her co-stars Billy Gardell and Matt Jones, who has starred on six different sitcoms on CBS alone, she has appeared in several other titles like Will & Grace and The Commish. She even starred in Batman & Robin in 1997.
And while fans have become familiar with her character on Bob Hearts Abishola dealing with the "hot mess" Kemi, very few details, in general, remain available about the actor.
 'Bob Hearts Abishola's Kimberly Scott has little information about her online
Bob Hearts Abishola gave more looks into Ogechi's character and how she and Kemi tried to set up Chuey with Morenike (Toni Danner, who once worked with a Loki). However, online, she keeps her life more private.
Most sites that provide statistics on actors give fans a tiny peek into their family history. However, for the recurring star on Bob Hearts Abishola, Kimberly Scott has almost nothing filled out.
While it confirms she was born in Kingsville, Texas, on Dec. 11, 1967, the sections for her parents and siblings remain empty. They list her favorite color as white and her favorite location as Dubai.
She graduated in 1987 from the Yale School of Drama. Starring in films like The Abyss and Flatliners, one of the few pieces of info fans can find is her awards.
What awards has the actor won?
Long before Bob Hearts Abishola's Kimberly Scott found herself juggling her son's love life sometime after Bob and Abishola's wedding, she was getting award nominations.
In 1988, Scott was nominated against Christine Estabrook, Frances McDormand, and Kimberleigh Aarn for Outstanding Featured Actress in a Play. However, Estabrook took the award, Drama Desk confirmed.
For now, that remains her only award stats. However, Gardell and Abishola actor Folake Olowofoyeku think the show deserves an Emmy award for the latest season.
They spoke up about the Bob Hearts Abishola cast and crew's work on the wedding episode. In addition to filming in Lagos, Nigeria, they put a lot of effort into creating a wedding as authentic as possible.
If the Chuck Lorre sitcom starts earning awards, other parts of the show could receive some much-deserved notice. And Bob Hearts Abishola actor Kimberly Scott could stand on that list for a nomination or a win.
Source: Read Full Article