Growing Up Chrisley Season 3 Release Date, Cast, And How To Watch
Now that the Kardashians have officially left our TVs, we're left with a void in a cultural zeitgeist that only an equally entertaining family can fill. Enter: the Chrisleys. The Chrisleys, led by patriarch Todd Chrisley, are a southern family (currently headquartered in Nashville) who, like Kim Kardashian, is kind of just famous for being famous. He first appeared on "Chrisley Knows Best," a reality show based on the premise that his eccentric man and his eccentric kids were worth watching.
Like all good reality shows, it gave birth to spinoffs, including "Growing Up Chrisley," which follows Todd and Julie's two eldest children Savannah and Chase. Viewers loved the show, but were saddened when it went off the air after its second season in 2019. Obviously 2020 was a complicated year for everyone — television execs and TV-ready families included — so there was some concern that "Growing Up Chrisley" might never return.
Well, we have good news. "Growing Up Chrisley" has officially been renewed for a third season, and we've got all the deets below. Read on to find out when the first episode drops, who is in the cast, and where you can watch.
What's the release date for Growing Up Chrisley's new season?
After a very long wait, fans of the Chrisley family are finally getting some good news. "Growing Up Chrisley" will return in August 2021. The first episode is scheduled to air on August 12. We know, we know, that's still kind of far away. Yet fans couldn't be more excited about the news, especially since it seemed like it might never return at all given the series' long hiatus.
As soon as the news broke that "Growing Up Chrisley" would return on August 12 for a full season, fans took to Twitter and could barely contain their excitement. "I can't wait!!!" wrote one excited fan upon hearing that the USA Network had renewed both "Growing Up Chrisley" and "Chrisley Knows Best" for new seasons. "New episodes of #ChrisleyKnowsBest and #GrowingUpChrisley too? Yes! This summer is going to be good," tweeted another.
If the rumors about the storylines and the next season's cast are true, then fans are right to be excited because it's shaping up to be one fantastic season.
Who's in the cast for Growing Up Chrisley Season 3?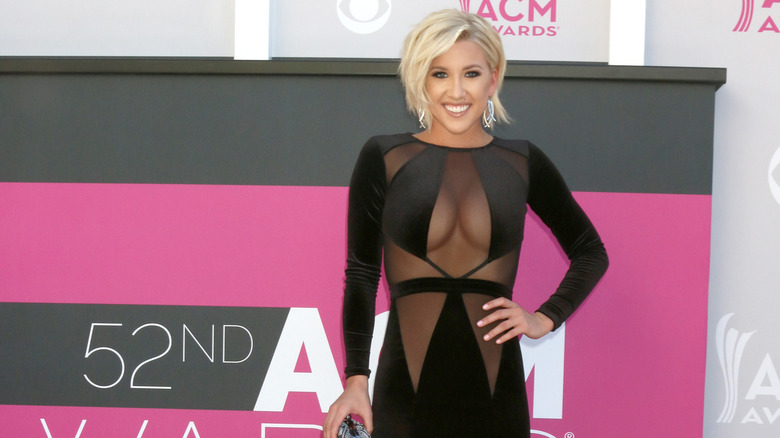 The cast of "Growing Up Chrisley" hasn't changed since the first season, but they have, well, grown-up. Season 3's storylines will reportedly focus on the kids, Chase Chrisley and his sister Savannah Chrisley, as they take the next steps in their lives. A lot has changed for Chase since the last time viewers saw him in 2019. For one thing, he's gotten pretty serious with his girlfriend, Emmy Medders. In the Season 3 sneak peek, Chase pulls Emmy aside and confides his plans for purchasing his very first house. "I'm finally about to buy my first house," he says.
That's not all that's changing, though. Chase also confides in his mother that he plans to propose to Emmy sometime soon. His mother does not approve. "You guys are not ready to get married," she warns him.
As for his sister, she's taking the opposite approach. Rather than pouring her energy into her own messy relationship, Savannah is recommitting to her professional life. While Savannah might want to focus on herself, it seems like that might be easier said than done. Savannah split with her long term-boyfriend Nic Kerdiles, in 2020, but if the trailer is any indication (per People), he's still very much a part of her life … and the cast.
How can you watch Growing Up Chrisley's latest season?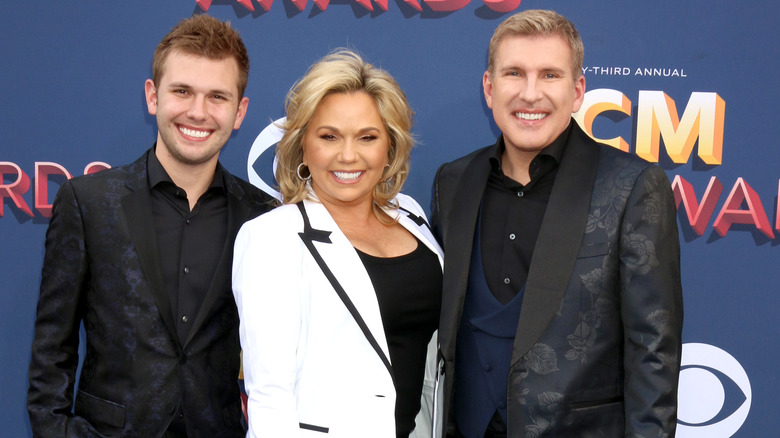 Now that you're all filled in the new season of "Growing Up Chrisley," you're probably wondering where you can watch. Don't worry, we've got you covered. The third season of "Growing Up Chrisley" airs on USA at 9 p.m. on August 12.
If you don't have cable and rely on streaming services for your marathon-worthy entertainment, then don't worry about that either because you can definitely tune in on other platforms as well. New episodes of "Growing Up Chrisley" will be available on Peacock as well as the USA website.
As for catching up on the past two seasons, and we highly recommend that you do, since they are amazing, there's a wealth of options there too. The first two seasons are available on Amazon, Google Play, Vudu, and iTunes, per TV Guide. The bad news is none of those episodes are free. However, if you haven't canceled your cable yet, we're guessing that USA will be airing reruns until the new season premieres in August.
Source: Read Full Article