Gal Gadot and the 'Wonder Woman 1984' Cast Created a Movie Band On Set
Gal Gadot's career has taken off since being selected to star in DC Comics' Wonder Woman franchise. The young superstar has already starred in four films as Wonder Woman and frequently speaks on how challenging the movies are to make.
However, despite all of the challenges and injuries she's sustained on set, Gadot has managed to have an incredible amount of fun while filming. She's formed close relationships with several of her co-stars and spends plenty of time goofing off with them when they're not shooting.
Gadot even confirmed the rumor that the Wonder Woman 1984 cast started a movie band while on set.
The 'Wonder Woman 1984' cast has a close bond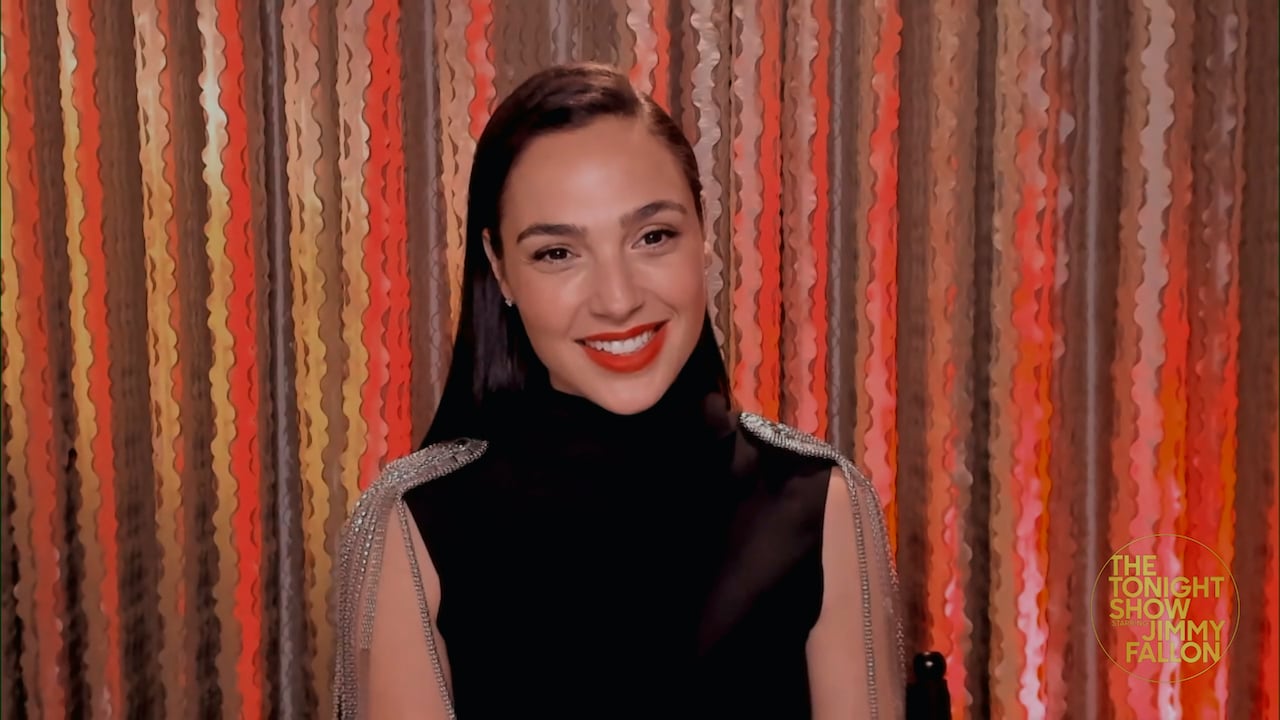 Although making big-budget Hollywood films can be stressful, The Wonder Woman 1984 cast made sure to enjoy themselves while they worked. Gadot spoke about the close bond the cast formed while shooting Wonder Woman 1984 during a recent interview with The Kelly Clarkson Show.
"I'll tell you this, we had lots and lots of fun," Gadot said. "We got so lucky, like in the first movie, the fact that Patty, and I, and Chris, like we became one, was a gift by itself. And then when we went to shoot Wonder Woman 1984, and we had the most amazing addition one could ever ask for his movie, which was Pedro and Kristen."
Gal Gadot, Kristen Wiig, Chris Pine, Pedro Pascal, and Patty Jenkins had a lot of fun on set
Because filming an action movie often requires long days on set and intense physical activity, it's easy for actors to lose enthusiasm. However, the cast was able to make the most of the situation.
"We became like a kooky, crazy, Wonder Woman family commune, that as much as the work was—everything was very laborious," Gadot said. "Like, everything. It's the hardest movie I've ever got to work on.
Gadot explained how the lighthearted personalities of everyone on set made it easier for the group to come together and enjoy themselves. In fact, they liked each other so much that they ended up creating a movie band on set.
"However, because we had each other, and because we're people who … we don't take ourselves too seriously and we like to make fun of ourselves, we had so much fun and did so many crazy stuff on set. One of them was forming a movie band, and we're working on an album …"
Patty Jenkins denied rumors that Gal Gadot and Kristen Wiig didn't get along on set
Director Patty Jenkins, who also took part in the interview, confirmed that Gadot and Wiig had a great relationship on set, despite rumors from fans.
"I remember for a little while, there was a fan rumor that there was some sort of competition and not liking each other going on between Kristen and Gal," Jenkins said. "And we just laughed so hard, because meanwhile, they were like best friends over in the corner making music videos. And I was like, 'Oh yeah.' There have been a bunch of different, crazy fan rumors, but that's the one that comes to mind, where I was like, 'Ugh, if they only knew.'"
Wonder Woman 1984 has been a big hit among fans and is currently being screened in theaters and on HBO Max.
Source: Read Full Article