Fans Spotted [SPOILER] from 'BiP' Wearing an Engagement Ring
This article has a million gazillion spoilers about Bachelor in Paradise within it, so please don't keep reading if you're not in the mood to know both how the show ends *and* what's going on with a major couple right now.
Hello it's time for a Thomas Jacobs and Becca Kufrin update. As you likely know if you've been paying attention to spoilers, these two are very much together in real life—despite breaking up on Bachelor in Paradise. Just to get us all on the same page, here's what we know:
This brings us up to date, and now everyone's out here speculating that Thomas and Becca might be engaged due to Thomas wearing what looks to be a wedding band / engagement ring on his finger. This was first noticed by Bachelorette fan account @bachelorettewindmill, FYI, who are out here doing the Bachelor Nation lord's work: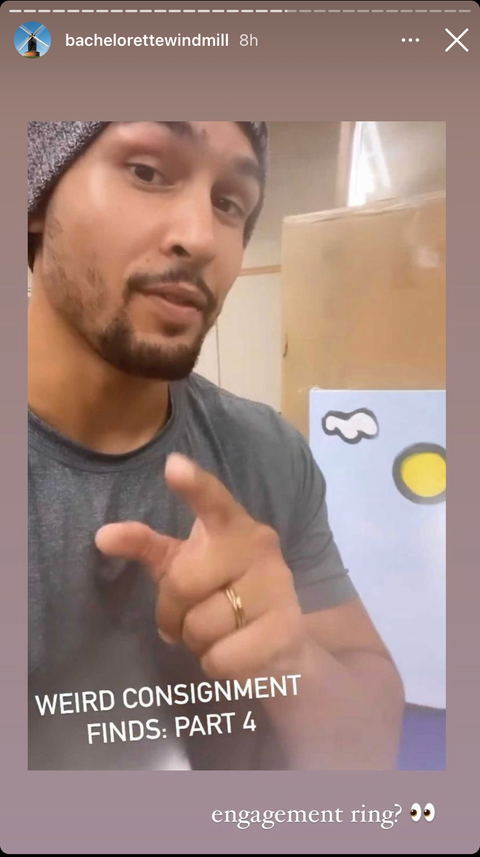 Obviously, Thomas could just be wearing a random ring—but he and Becca could also very likely be engaged considering they went on BiP to find love and a committed relationship. Either way, we'll HOPEFULLY find out their exact relationship status if ABC comes through with a reunion special, which, at this point isn't looking very likely since the crew is already bubble'd up filming the new season of The Bachelor. But there is this thing called Zoom, so here's to hoping they work some sort of reunion out—even if it's virtual.
Source: Read Full Article