Fans Basically Figured Out Who the Giraffe Is on 'Masked Singer" Based on His Outfit
The Masked Singer is back and in the words of Jessie Spano from Saved by the Bell: I'm so excited, I'm so excited, I'm so….scared. This season we're being introduced to a new fleet of "celebrities," all of whom a) need to fire their agents immediately, and b) have been forced to climb inside various clearly possessed costumes, including the Popcorn, the Giraffe (we'll be discussing him here today, shudder) and this absolutely horrifying entity called "Baby Alien." Quick, shield your eyes: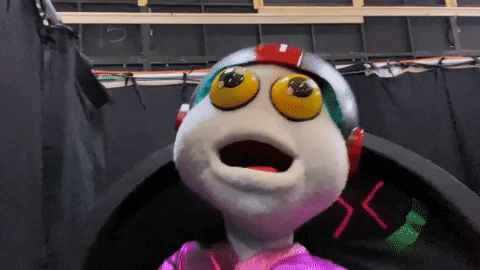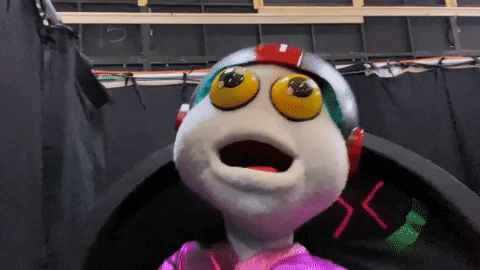 The sooner we can figure out which celebs are trapped inside these monstrosities the better, and the time has come to figure out who's lurking in the Giraffe. Fortunately, The Masked Singer has barely started and fans already have some solid theories, so let's hold hands, form a quick prayer circle, and jump in.
The Clue Package(s)
The Giraffe's first clue package is a mere 00:37 seconds long, but there are two (2) things to note:
The Theories
Jonathan Groff
To quote this random person on YouTube: "I'M GETTING HAMILTON VIBESSS DKBDKSJF I CAN'T WAIT."
For reasons that remain mysterious, literally everyone in the YouTube comments thinks the Giraffe is a Hamilton star, and based on the costume, there's some speculation that it's Jonathan Groff, who played King George in the musical. (You might also recognize him from Mindhunter…or maybe you're more a Kristoff-in-Frozen type a gal.)
Anthony Ramos
Another possibility is Anthony Ramos, who not only starred in Hamilton, but, as one fan points out, he's also in the upcoming In the Heights movie. Perhaps the Giraffe costume is a play on "height?!" Innnnnteresting.
Lin-Manuel Miranda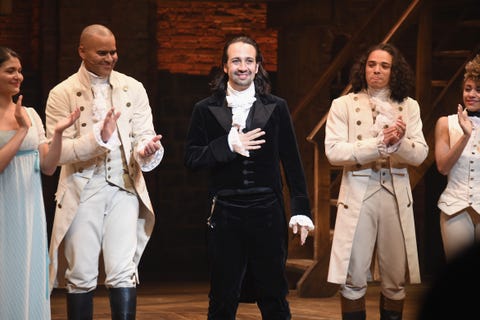 Truly praying for the people who have convinced themselves that Lin-Manuel Miranda would make time to be on this show, but enough fans are speculating that begrudgingly I feel obligated to include his name on this list.
Hugh Jackman
Some fans are getting Greatest Showman vibes from the Giraffe, but guys. There is no way Hugh Jackman's agents would let him do this to his career!!!! I hope. Then again, who knows. 2020 has been weird.
We'll be updating these theories as the show progresses, but until then I'll leave you with this:
Source: Read Full Article