Did Sarah Ferguson Go to College?
Sarah Ferguson, Duchess of York, is perhaps one of the most notorious modern-day members of the British Royal Family. The duchess was married to Prince Andrew from 1986 to 1996, and the pair have two daughters together, Princess Beatrice and Princess Eugenie. Unfortunately, some embarrassing photos, a tumultuous divorce, a scandal, and some money woes have compromised Fergie's relationship with the royal family. And yet, she has always had the tenacity and smarts to bounce back.
Fergie is a children's book author, philanthropist, and entrepreneur, but did she get the opportunity to attend college before marrying into the royal family in the late '80s?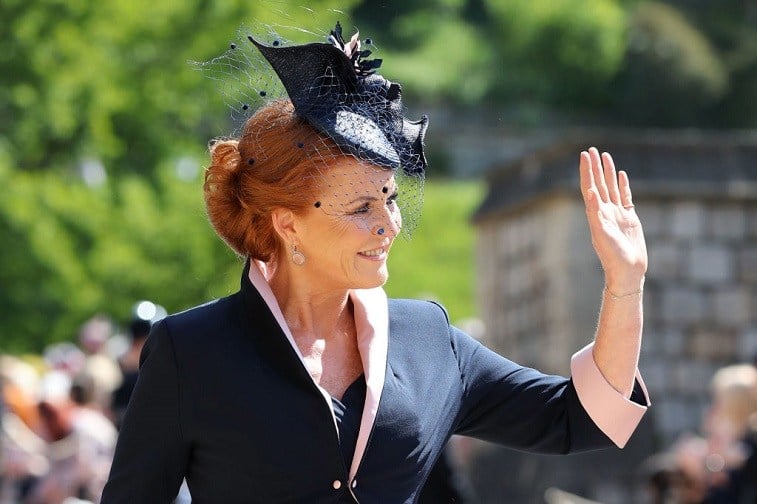 Sarah Ferguson | Gareth Fuller – WPA Pool/Getty Images
A private school education
Fergie does not have a traditional college degree, but she does have a great educational foundation. Growing up, Ferguson came from a wealthy family, and she was able to attend posh private schools. She attended Daneshill School in Stratfield Turgis and continued her education at Hurst Lodge School in Ascot. In school, Fergie was known as a bubbly outgoing, popular girl; however, she struggled academically. Her interests were more aligned with sports where she excelled as a swimmer and a tennis player.
Secretarial College
Though she did not soar in traditional subjects, Fergie wanted to be sure she was as well-rounded as possible for the workforce. At 18, she graduated from Queen's Secretarial College — now called Queen's Business and Secretarial College. Located in South Kensington, London the college is a prestigious institution where students learn traditional business and administrative subjects.
Principal Corinne Bickford told The Guardian, "The majority of graduates who come through our doors tend to do a 6- to12-week course that covers all the IT packages – software such as Word, Excel, and Outlook – and general office skills. We help with career preparations and we work through the whole process of looking and finding a job, covering CVs and interview techniques."
Sarah Ferguson | Frazer Harrison/Getty Images
A well-rounded career
Fergie used her education and her access to carve out space for herself both in and out of the royal family. In an unhappy marriage with Prince Andrew and struggling to lose the baby weight from her pregnancies, Fergie became Weight Watchers second ever spokesperson. Also, she began writing a series of children's books about Budgie The Helicopter which would also become an animated TV series. She didn't stop there.
On the eve of her divorce in 1996, Fergie published her autobiography, My Story: Sarah the Duchess of York and she started her very own charity, Children in Crisis. The charity works to help children in some of the world's poorest countries gain access to education. She has also gone on to write other books including, Reinventing Yourself With The Duchess Of York and a children's book entitled Little Red.
When the royal family turned their back on her, the Duchess of York took her outgoing personality to Hollywood where she easily made friends with some major A-listers. This also opened doors for her career. She covered for Larry King when he was out for vacation, appeared on The View, The Today Show, and Celebrity Apprentice. She even had an OWN mini-series in 2014 called Finding Sarah.
Fergie clearly didn't need a traditional education to make her mark on the world.
Read more: The Real Reason Sarah Ferguson Was Invited to the Royal Wedding (and Why William and Kate Didn't Want Her at Theirs)
Check out The Cheat Sheet on Facebook!
Source: Read Full Article