Did Aaron Rodgers Reunite with His Parents for His Birthday After Feud?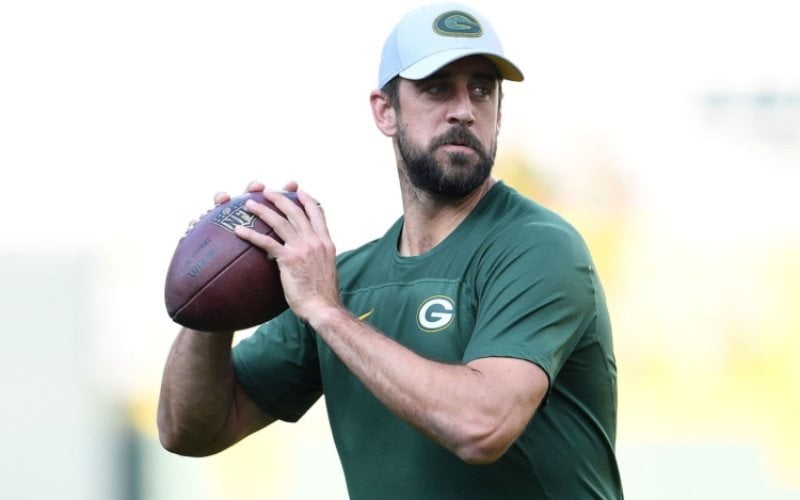 Aaron Rodgers | Getty Images/Stacy Revere
Aaron Rodgers reportedly wasn't speaking to his family including his parents for some time. The reason why isn't quite clear although there have been many rumors. But the football player has been pretty tightlipped about the situation, while his family has said a few things about it. The feud recently came up again between him and his brother, Jordan. But things might have changed! Did Aaron Rodgers reunite with his parents for his birthday? Here is why some people believe that he did.
Aaron Rodgers said he was 'at home with my folks' for his birthday
Aaron Rodgers | Mike McGinnis/Getty Images
The Green Bay Packers quarterback was recently asked how he found out head coach, Mike McCarthy was fired. He answered, "I found out I'm sure the same way most of you found out. I was at home with my folks in town for my birthday."
Folks, although typically used to refer to parents, still could mean other people. But some believe this could mean that Aaron Rodgers has reunited with his parents after they reportedly weren't speaking for some time.
Jordan Rodgers recently accused Aaron of not checking on their parents amidst the California fires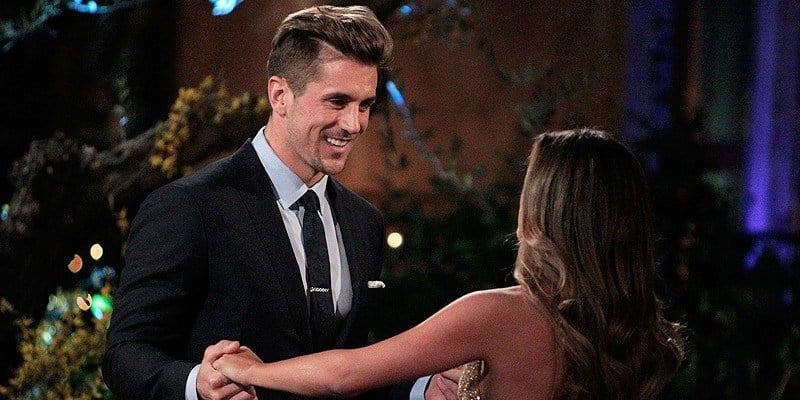 Jordan Rodgers on The Bachelorette ABC
The Rodgers family drama was recently back in the news when the quarterback posted a video on Twitter making a call for donations to help with wildfire recovery. Jordan Rodgers responded by tweeting, "PLEASE DONATE, SPREAD AWARENESS & SEND LOVE. But when your own Mom is home alone during the fires, car packed ready to evacuate, & you miss the fundamental first step of compassion; calling your parents to make sure they are safe…. Everything else just feels like an act."
The football player didn't respond to the accusation. This isn't the first time their family drama was publicly brought up. Jordan Rodgers spoke openly about it on The Bachelorette along with his other family members.
Their parents also talked about Aaron Rodgers on the show
When Jordan Rodgers was competing for JoJo Fletcher's hand in marriage on The Bachelorette, he introduced her to his family. There they touched upon why they haven't spoken to Aaron Rodgers for some time.
"It's just the way he's chosen to do life," Jordan Rodgers said on the series. "I chose to stay close with my family and my parents and my brother [Luke]." Their father, Edward also said "fame can change you," when talking about the falling out.
Aaron Rodgers, on the other hand, refused to go into detail about their family drama. "I haven't seen the show, to be honest with you," he told WISN talking about The Bachelorette "so it hasn't really affected me a whole lot. As far as those kinds of things go, I've always found that it's a little inappropriate to talk publicly about some family matters, so I'm just — I'm not going to speak on those things, but I wish him well in the competition."
So it is possible that things might be taking a turn between them. But it has yet to be confirmed.
Read more: 10 Things We Know About Jordan and Aaron Rodgers' Feud
Check out The Cheat Sheet on Facebook!
Source: Read Full Article