'Bridgerton': The Sex Scenes on the Series Are Distinct From Most Shows on TV
Bridgerton Season 2 is here. The Netflix series focuses on exciting new romances. But Jonathan Bailey, the actor who plays Anthony Bridgerton, suggests the show's new sex scenes are stylized with the same distinctions as season 1.
An intimacy coordinator helped choreograph the 'Bridgerton' sex scenes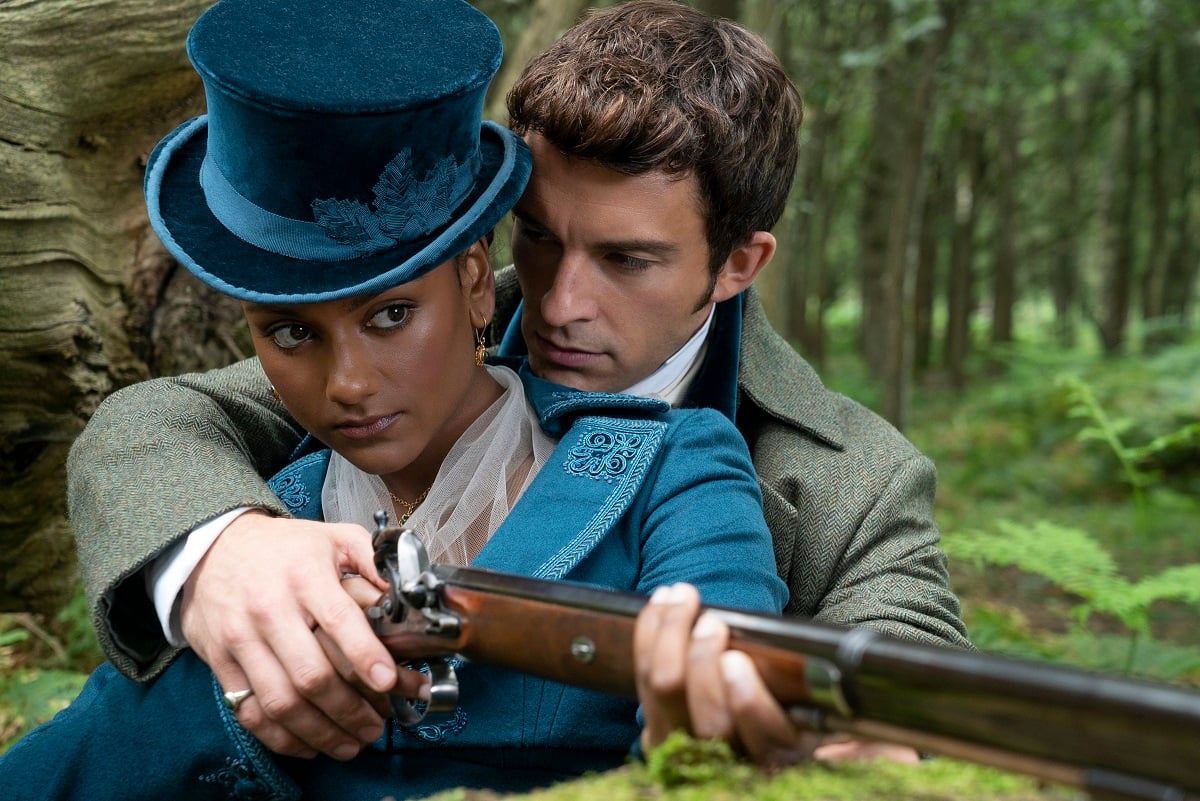 Bridgerton Season 2 takes a break from Daphne's storyline. Ifocuses on her older brother, Anthony, and his romance with newcomer Kate Sharma. But in a recent interview with Entertainment Weekly, Bailey revealed they also filmed this season's sex scenes from a female perspective. He feels this is essential to spotlight. 
"The female gaze is so important because there are many ways people communicate by sex, and what sex means, and what your body means to someone else," he explained. "It's important that there's an inversion of sexuality and how people are exploited in the storytelling of sex."
'Bridgerton' star Simone Ashley reveals what it was like filming with Jonathan Bailey
Simone Ashley, who plays Kate Sharma in Bridgerton Season 2, opened up about her dynamic with Bailey on and off-screen. She told Glamour that the two couldn't socialize outside of the set due to coronavirus (COVID-19) pandemic safety protocols. But that time away from each other allowed the actors to create spontaneous chemistry on screen. 
"I trusted Johnny very quickly, and I felt very comfortable to be vulnerable in my character with him," Ashley said. "We have a lot of unspoken things between us, where we understood each other as actors and with what we wanted to create between these two characters. We're just so enthusiastic to make this as magical and wonderful as possible."
Ashley also noted that she worked with Talbot during her sex scenes and learned "some stuff" from the intimacy coordinator. The British actor also revealed how comfortable she felt working with Bailey and how safe the filming environment was.
"I felt very safe, especially in rehearsals," Ashley recalled. "We always checked in with each other and treated it like a dance rehearsal, like choreography."
Bridgerton Season 2 is currently streaming on Netflix.
Source: Read Full Article