'Below Deck': Did Captain Lee Like a Shocking Pro-Trump Instagram Video Shared by Siggy Flicker From 'RHONY'?
Fans were shocked when it appeared that Captain Lee Rosbach from Below Deck "liked" a video that Siggy Flicker from The Real Housewives of New Jersey shared on Instagram of a plane carrying Trump supporters to Washington D.C.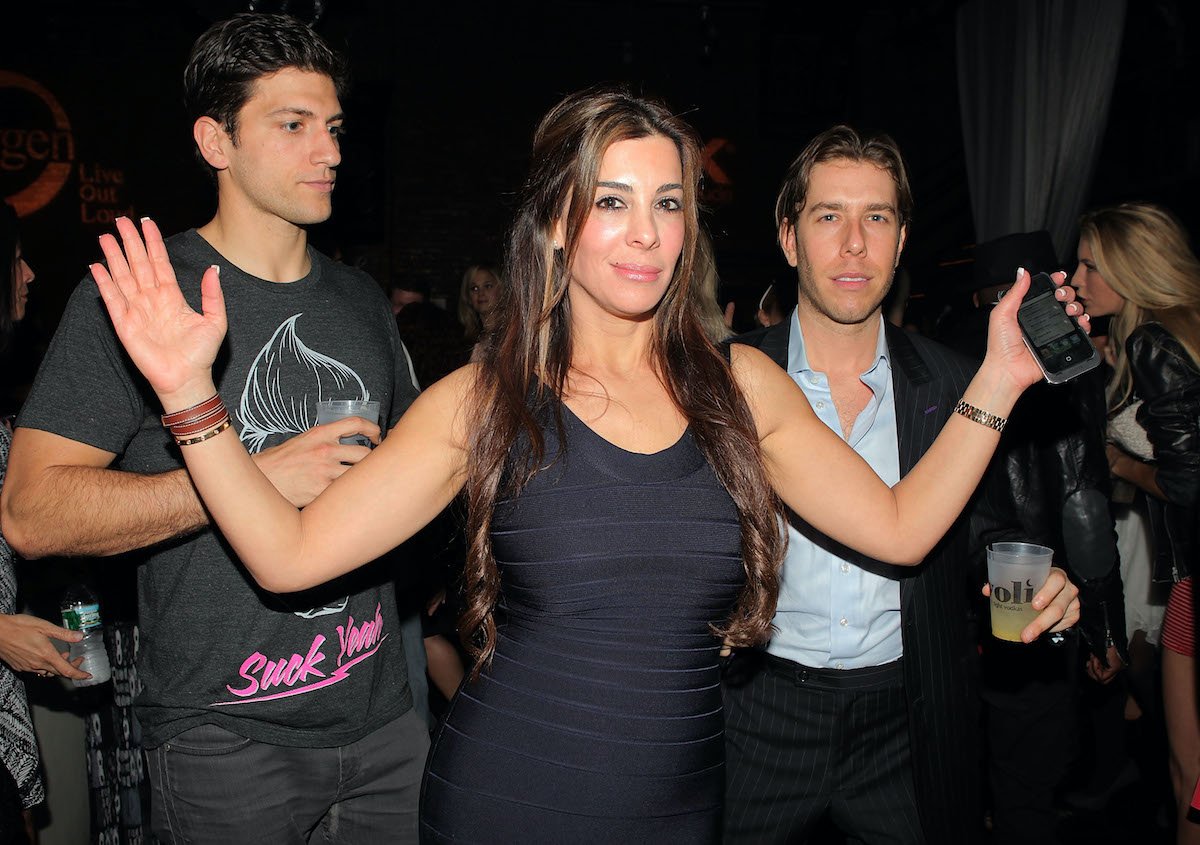 The post in question shows a packed plane of Trump supporters singing "The Star-Spangled Banner" with many who had taken down their masks to sing. "Flight to Washington DC today! Love PATRIOTS so much!!! America is the home of the FREE because of the BRAVE!!!" Flicker captioned the video that did not allow for comments.
A fan took a screenshot of the offensive post on Instagram and pointed out that Rosbach "liked" it. Flicker has been a vocal Trump supporter and Below Deck fans were disappointed to see that Rosbach approved of it, especially knowing the fallout and attack on the Capitol.
Captain Lee said he never liked the post
Rosbach insisted he did not like the post, sharing that he does not get involved in politics on social media. "Sorry wasn't me, if you know me, you also know you have never seen anything political on any of my platforms, I don't allow it," Rosbach replied to a fan on Twitter.
Rosbach reminded fans that the account didn't come from him if there is no blue checkmark by the name. "Yeah, look at the numbers of followers and for the blue check mark and it should speak volumes," he wrote. "Sorry it happened, unfortunately it happens all too frequently. Sorry."
Unfortunately, Rosbach was left playing defense over and over again on Twitter as new fans saw the post and asked him if he liked it. Other fans noticed Rosbach's accounts were impersonated more than once this week too. "I suspect its a fake," a fan wrote. "I have been followed by 3 Capt Lee accts this week after my tweet on Monday. All were fake. He does not like any tweets other than related to show."
"Amazes me that folks can't see it's not your account. By now, people should have a handle on your values…solid human," another person wrote.
Was the like an accident or a hack?
A fan pointed out that the like actually came from Rosbach's Instagram. "It's on his Instagram. That is his account. However, he does really never involve himself in politics so probably an accidental like or someone hacked him." Since the controversy arose, Flicker's post in question has now hidden who liked it.
Rosbach currently doesn't follow Flicker either, which adds more intrigue into why he would have liked the post. "Guess I don't understand.. when I click on it, it takes me to his account though," another fan added on Twitter. Another person wrote, "It's def his verified account."
Rosbach again insisted he did not approve of the post. "They could've cropped the two pic from a different 'like' together," he replied. "I don't know but that was not me."
Source: Read Full Article