'American Idol': Randy Jackson Admits the Judges 'Missed' With Stars Like Jennifer Hudson
From Kelly Clarkson to Phillip Phillips, American Idol has crowned plenty of winners who went on to launch wildly successful music careers. However, there have also been plenty of names who did not become the next Idol yet still shot to stardom. Take Jennifer Hudson, for example, who made a name for herself in acting and music after placing seventh on American Idol. In a recent interview, former American Idol judge Randy Jackson looked back on Hudson's run, admitting the show "missed a bit" by not giving her the trophy.
Jennifer Hudson came in seventh place in 'American Idol' Season 3
Hudson appeared on season 3 of American Idol in 2004. As the singer revealed in her book, I Got This: How I Changed My Ways and Lost What Weighed Me Down, she had been singing on a cruise ship before she auditioned for the competition. At the time, Jackson told her, "We're expecting more than a cruise ship performance from you."
Hudson quickly became a fan favorite of season 3, consistently earning high votes until the end of the season. However, she was eliminated from the Top 7, leaving many viewers shocked. Instead, it was Fantasia Barrino who took home the trophy that season. Many people have since compared Hudson's Idol journey to Kelly Clarkson's or Carrie Underwood's, who both won their seasons.
After American Idol, Hudson made her film debut in 2006's Dreamgirls, going on to win the Oscar for Best Supporting Actress. Her singing career also took off, with hits like "Spotlight" and "If This Isn't Love" making it onto the Billboard Hot 100 chart. She now has two Grammy wins under her belt. Hudson's success also earned her a spot as a coach on The Voice in seasons 13 and 15.
Randy Jackson admitted 'American Idol' 'missed' with Jennifer Hudson and other stars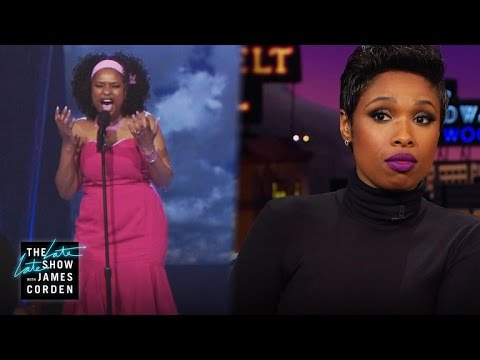 Now that American Idol has reached its 20th season, Randy Jackson is taking time to look back on the competition's successes — and its mistakes. Speaking to Entertainment Tonight, the former judge — who left after season 12 — admitted the show may have underestimated Hudson.
"I feel like we missed a little bit on Jennifer Hudson, even though she's gone on to do well," he said.
Jackson also mentioned Tamyra Gray, who came in fourth place in American Idol Season 1.
"Tamyra was such a great singer, and such a great talent," he explained.
Hudson and Gray are certainly not the only Idol rejects to launch successful careers. Adam Lambert, Lauren Alaina, Chris Daughtry, Clay Aiken, and more were either eliminated from the competition or became runner-ups.
"I always think there's some that we miss on — I mean, it's tough, you're not going to get them all," Jackson added. "You only really need one per season." 
Randy Jackson reflected on how far 'American Idol' has come
Jackson also took a moment to reflect on American Idol's first season and how it has changed since then. He revealed that he knew American Idol would become successful when Kelly Clarkson won the first season.
"One of my favorite memories is when Kelly won the very first season because that's when I realized that the show was really going to work," Jackson told ET. "I mean, it was meager beginnings, y'all. We started from the bottom now we're here. I mean I'm like — I'm sitting there at the finale like, 'All these people voted? She's singing great. She's singing 'A Moment Like This.' I really felt it in that moment, that it was going to work."
American Idol fans can look forward to seeing Randy Jackson at the judge's table once again during "The Great Idol Reunion" episode on Monday, May 2. Stars from Idol's past will return to perform a special concert together.
New episodes of American Idol air on Sundays and Mondays at 8 p.m. ET on ABC. Stay tuned to Showbiz Cheat Sheet for more updates.
Source: Read Full Article