WWE Raw: Dean Ambrose's SWAT team attacks Seth Rollins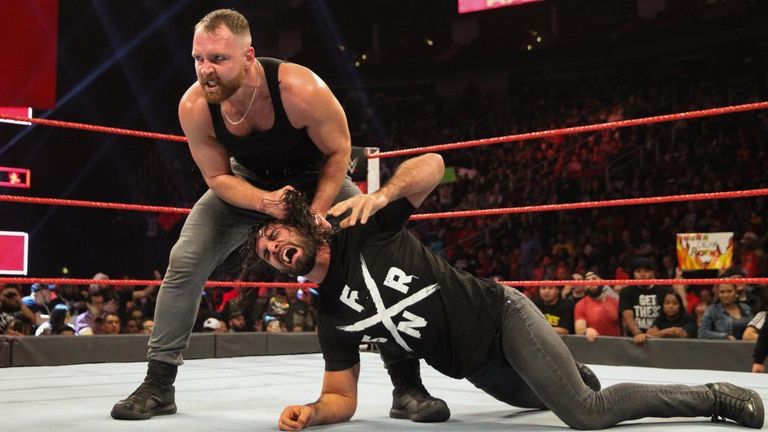 Dean Ambrose's hired SWAT team provided the assist as he delivered another Monday night beatdown to Seth Rollins on Raw.
Ambrose, sporting a gas mask in the style of Bane from the movie 'The Dark Knight Rises', arrived in Houston with a team of black-clad supporters, who had also taken precautions against what he called was a "dangerous slum" of a city.
WWE Late Night Raw
December 4, 2018, 9:00pm
Live on
Rollins emerged from the crowd and saw off several of Ambrose's crew before getting the better of the Lunatic himself in a brawl through the fans.
But the SWAT team eventually overwhelmed Rollins, setting him up for another devastating in-ring attack from Ambrose, who very much seized the momentum ahead of the Intercontinental title match between the two former Shield comrades at TLC.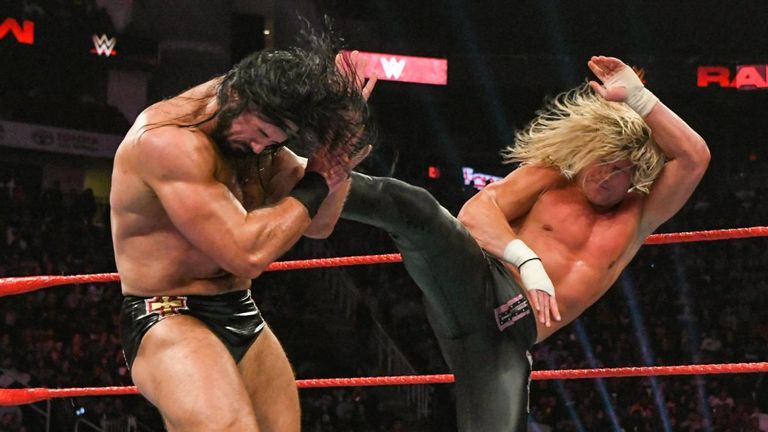 Shock loss for McIntytre
Acting Raw general manager Baron Corbin decided it would be Drew McIntyre Appreciation Night and awarded the Scottish giant with a gold medal for helping him cement his position as the boss of the show.
The mutual sycophancy was all too much for Dolph Ziggler to bear as he came out to question why his part in McIntyre's rise to the top had not been acknowledged.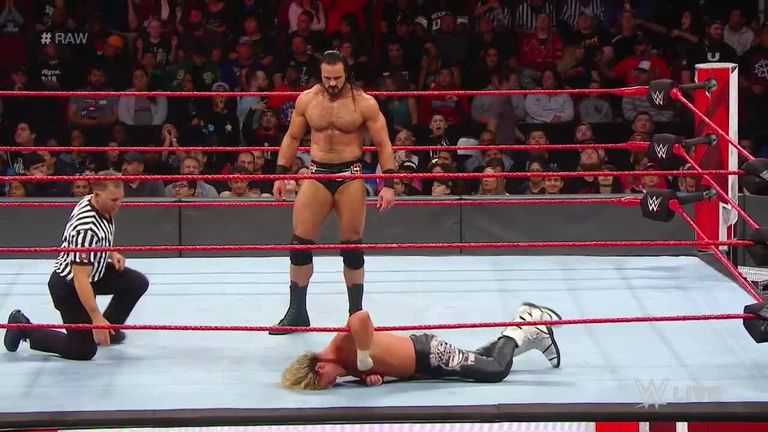 Words were exchanged and Ziggler then attacked his former partner, leaving him down and out with a Zig Zag and forcing Corbin to immediately put them in a match together.
McIntyre was on top but was levelled by a drop kick as Finn Balor emerged from out of nowhere, and after he re-entered the ring succumbed to a Ziggler superkick for the win.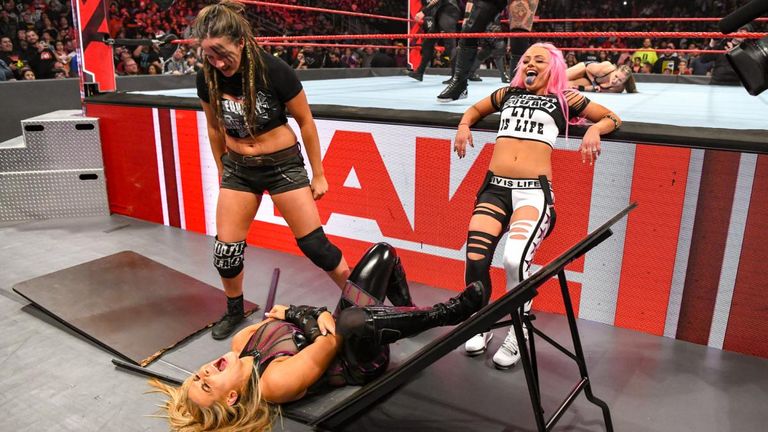 Natalya injured after table attack
Natalya's partnership with Ronda Rousey was shattered when the Riott Squad intervened ahead of their scheduled match against Nia Jax and Tamina.
Rousey turned to Ember Moon as her replacement partner after the Riotts put Natalya through a table with a powerbomb/superkick combination which left her nursing an injured elbow.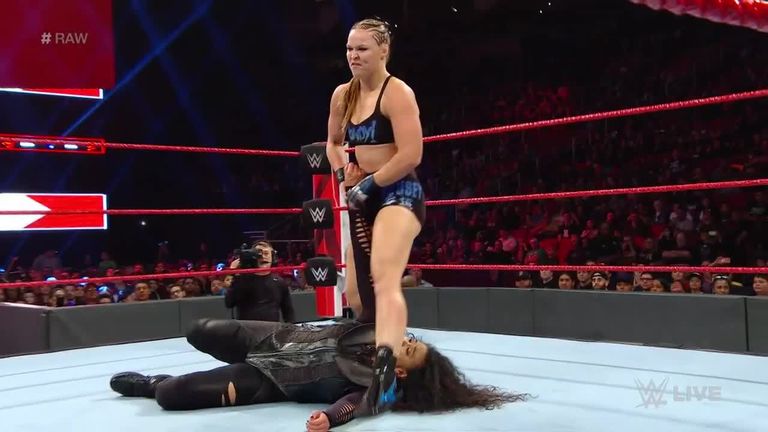 Substitute Moon did not disappoint, landing an Eclipse on Tamina to tee up Rousey for her trademark armbar and a tap-out victory.
Raw is repeated on full every Tuesday night on Sky Sports Arena at 9pm.
Source: Read Full Article