Washington Redskins QB Josh Johnson had to learn teammates' names through 'Madden'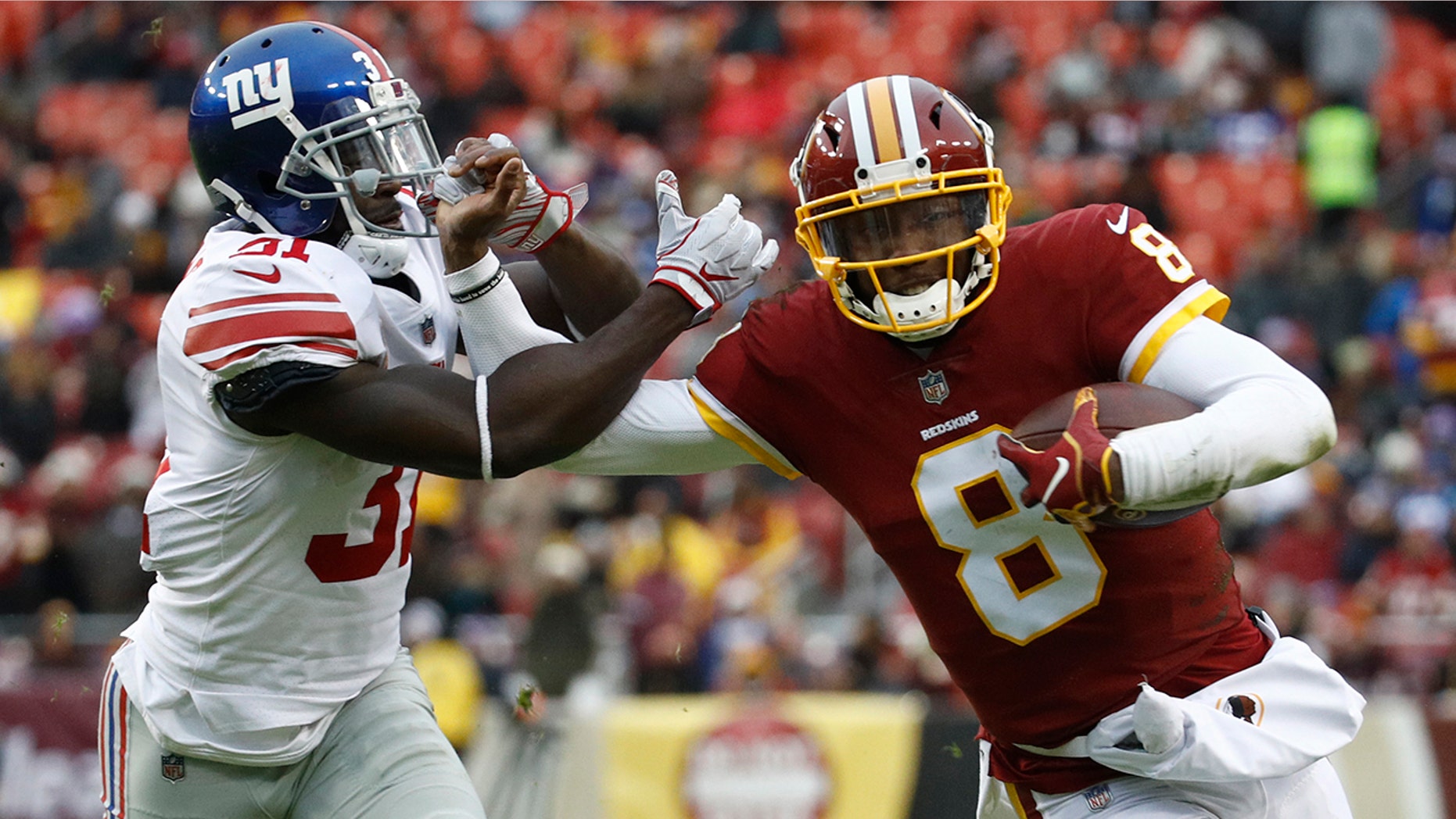 Washington Redskins quarterback Josh Johnson (8) tries to get away from New York Giants defensive back Michael Thomas (31) during the second half of an NFL football game Sunday, Dec. 9, 2018, in Landover, Md.
(AP Photo/Patrick Semansky)
Washington Redskins quarterback Josh Johnson took his first snaps since the 2013 season Sunday in a blowout loss to the New York Giants.
Johnson, 32, was signed five days before the game to back up Mark Sanchez. The journeyman quarterback admitted to reporters after the loss he had to learn who was on his team by playing the "Madden" video game, according to NBC Sports Washington.
Johnson had to shake off the rust at first upon entering the game but did manage to help Washington put 16 points on the board after the team went three quarters without scoring.
He scored on an 8-yard rushing touchdown in the early stages of the frame, then threw a 79-yard touchdown pass to Jamison Crowder later. The team went for the two-point conversion after both touchdowns and were successful.
According to ESPN's Stats & Info, Johnson went six years and 363 days between NFL passes. The longest drought since Doug Flutie went eight years and 277 days between NFL passes.
Johnson's limited success in the 40-16 loss earned him a starting job for the team's next game against the Jacksonville Jaguars.
Source: Read Full Article