Rory McIlroy caught by Patrick Reed in thrilling Dubai Desert Classic final round leaderboard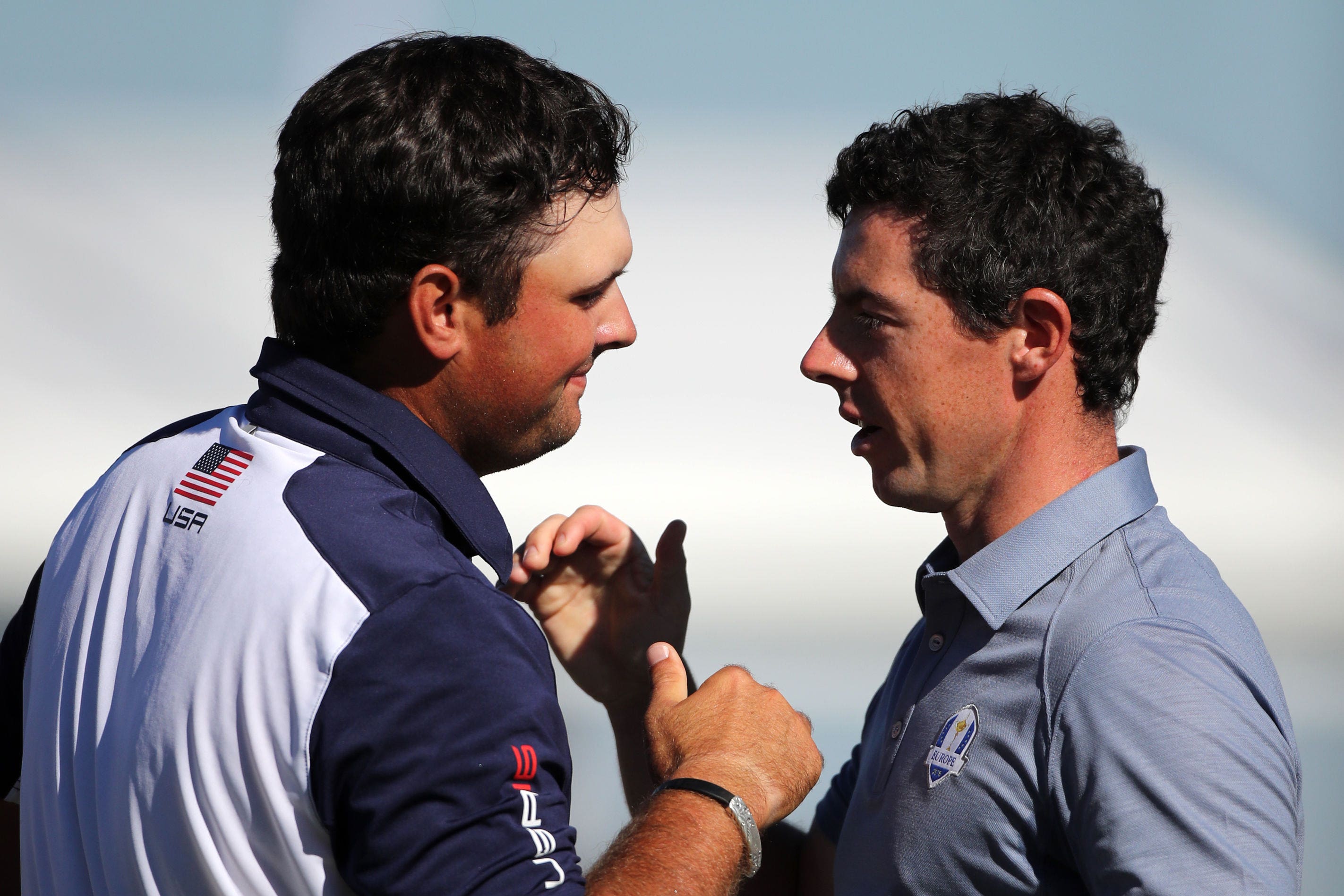 Dubai Desert Classic final round
Reed with an eagle look on 10, he couldn't, could he?
Dubai Desert Classic final round
That's an absolute stunner from Patrick Reed – after smashing a drive down the fairway at the par-5 10th, he almost lands the albatross! He'll have a shot at the eagle, which if he sinks it would put him level with McIlroy atop the leaderboard
Dubai Desert Classic final round
McIlroy drains the birdie, a two-shot lead.
That's huge.
Dubai Desert Classic final round
Poulter from 240 and on the green in two at the 10th, huge chance to make a leap.
An eagle would bring him to a tie for the lead.
Dubai Desert Classic final round
169 yards for McIlroy on the ninth… an eight iron only.
He likes it, pin high and maybe eight feet… A glorious chance to carve out daylight and seize momentum back.
A perfect approach, the safe side of the hole too. Patience key here, he can't let Reed catch him and go past him in the manner Cameron Smith did at the Open last year.
Dubai Desert Classic final round
Rory safely in for par, but Reed with a sensational par on nine.
A real tester and he goes to the turn -3 for the day, a massive move for the villain of 'teegate'.
Dubai Desert Classic final round
Rory McIlroy with the big stick on the par four ninth, it's 488 yards…
A baby fade and that one is bombed down and in the middle of the fairway, position A you could say for the leader.
Latest Dubai Desert Classic odds
Via Betfair
Rory McIlroy 4/9
Patrick Reed 4/1
Lucas Herbert 17/2
Ian Poulter 12/1
Rory McIlroy's birdie wait goes on – Dubai Desert Classic
Rory McIlroy's biride try on eight is short, it's another PAR.
Eight consecutive, he's only gone through the front nine five times in his career here without a birdie or better.
Three of those have come in the final round.
Reed's second from 196 yards on nine is horrid, in the thicker stuff and over the water, he'll need to show immense strength to get through this and not avoid a lengthy run off.
Rory McIlroy carves out birdie chance – Dubai Desert Classic
McIlroy with a stunning iron into eight, he'll have about 10 feet to move to -16.
Oooh, nasty for Reed on nine and the 488-yard par four, it bleeds into the right rough just shy of the bunker, "God damn," cries the American.
Look out for Lucas Herbert on the 11th with a birdie chip maybe from the fringe, he's in a tie with Poulter for third and two back at -13.
Poulter lets a birdie try on the 9th drift by, a tester for par to stay two back, maybe eight feet.
Rory McIlroy chased by LIV Golf stars Patrick Reed and Ian Poulter at Dubai Desert Classic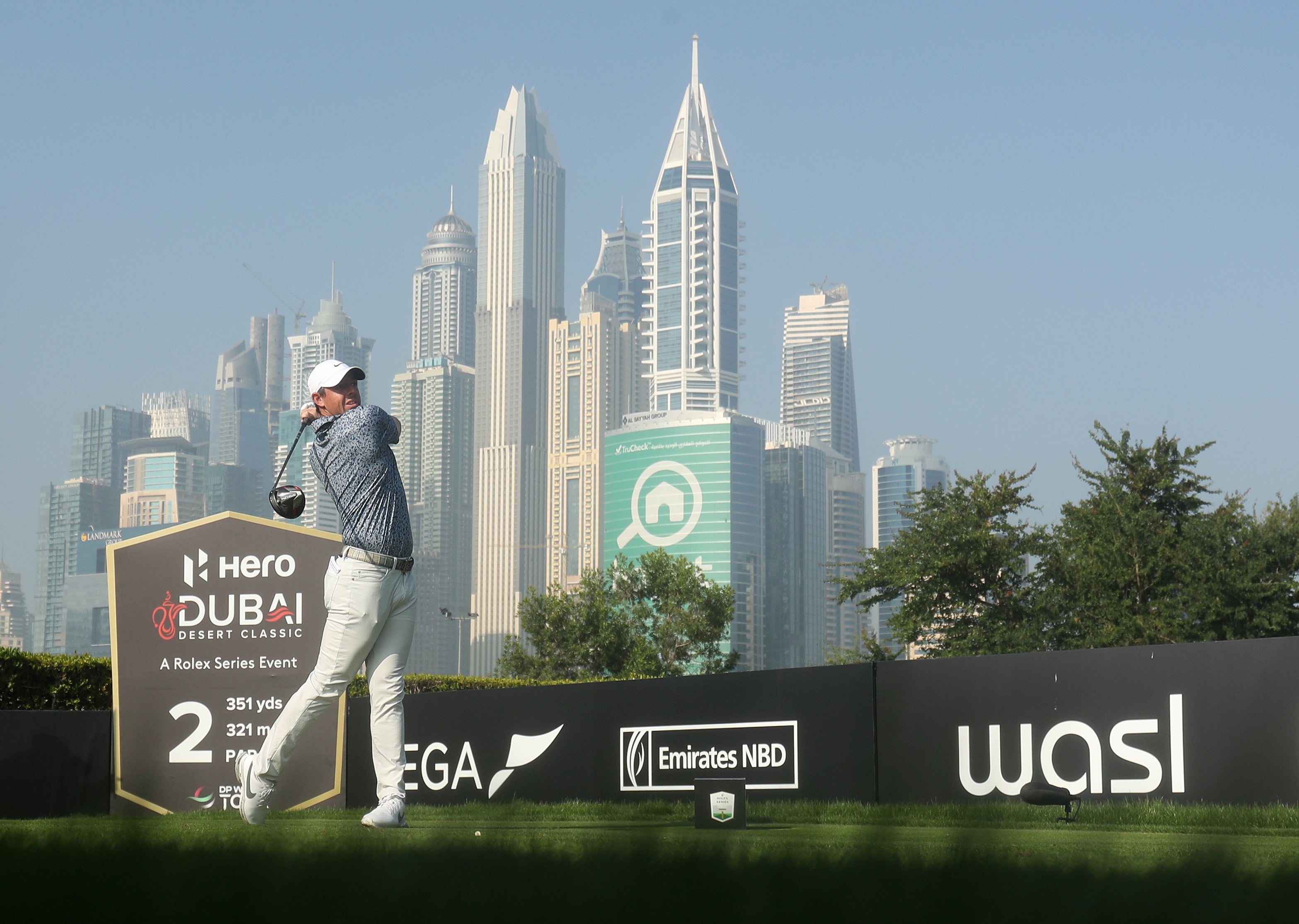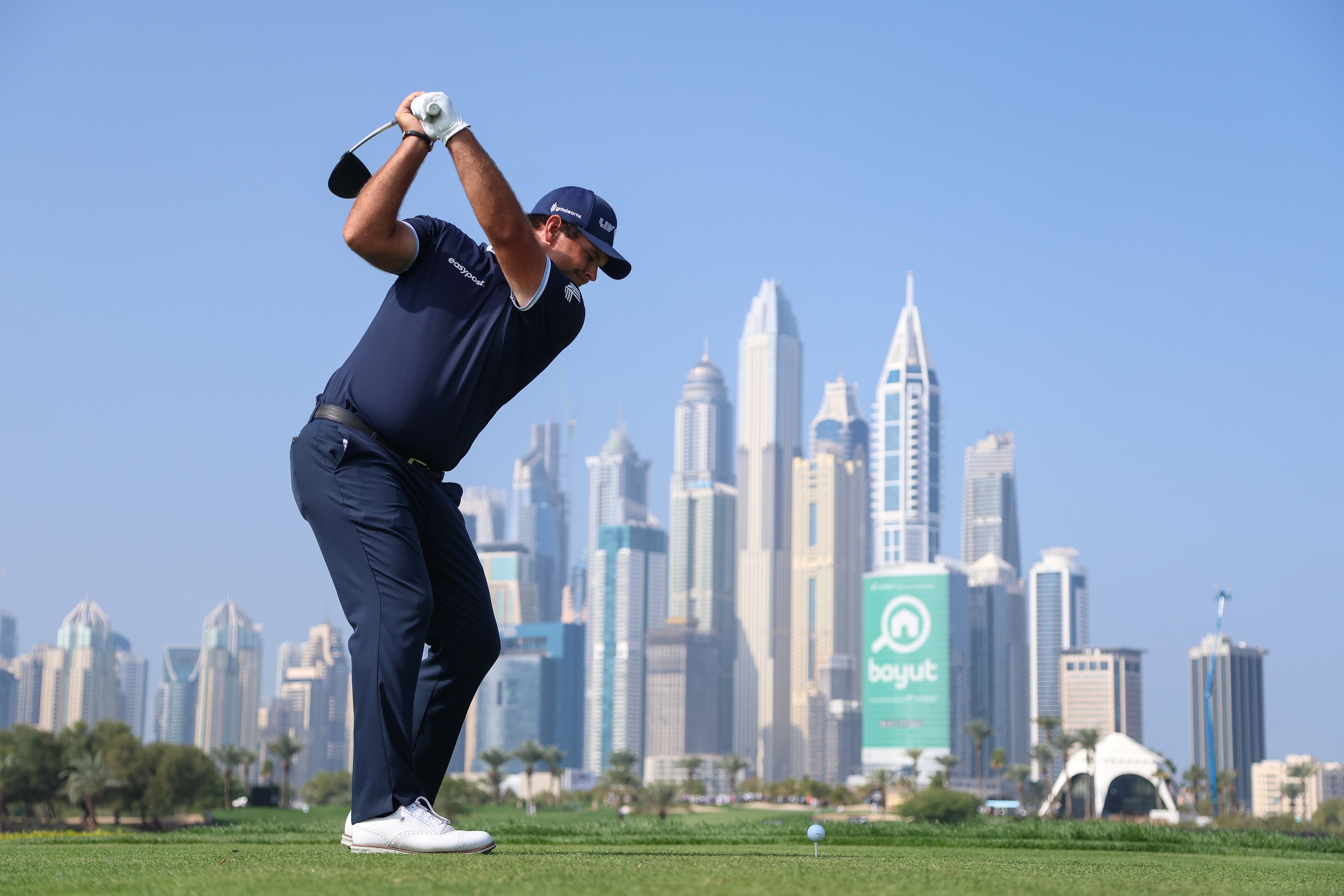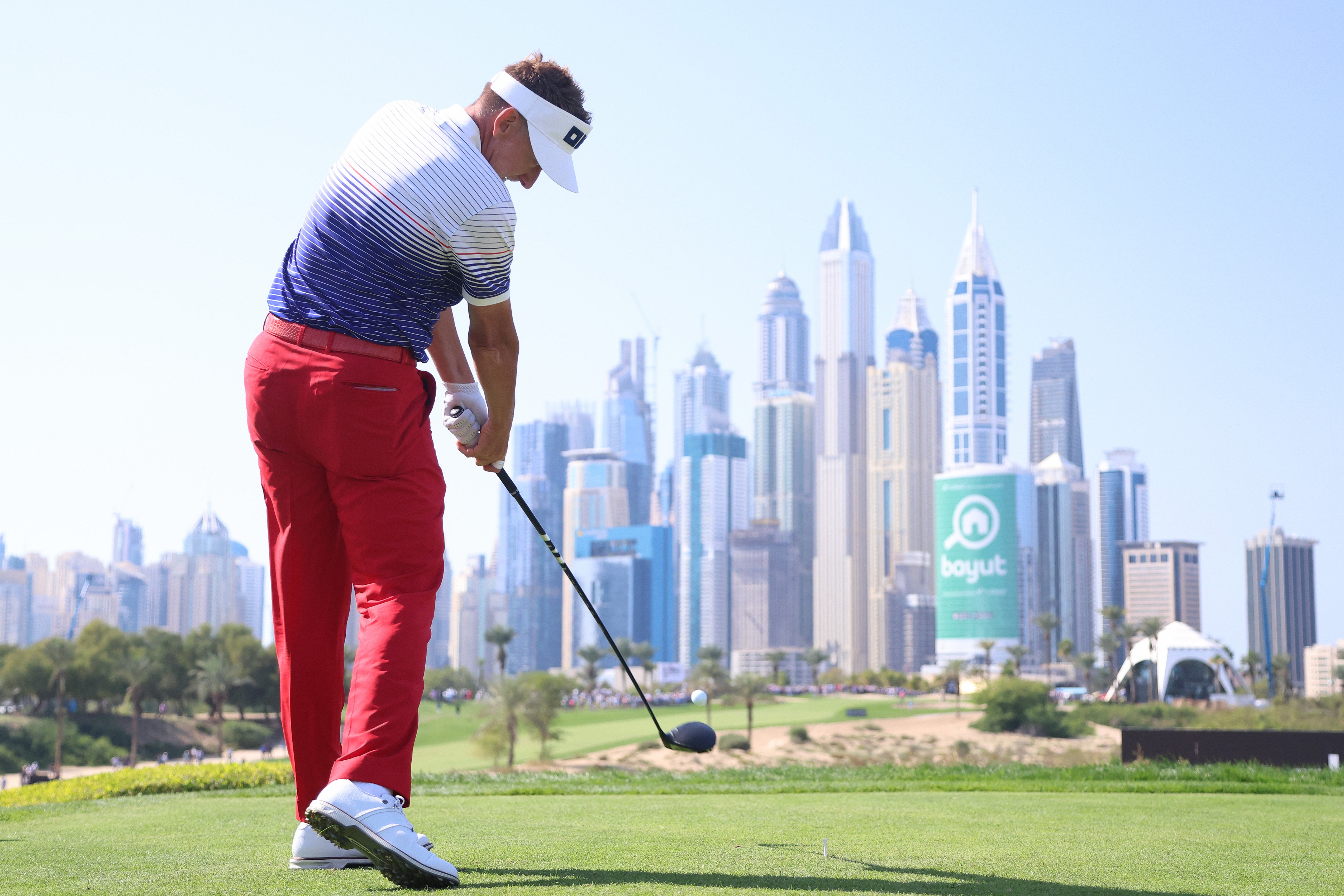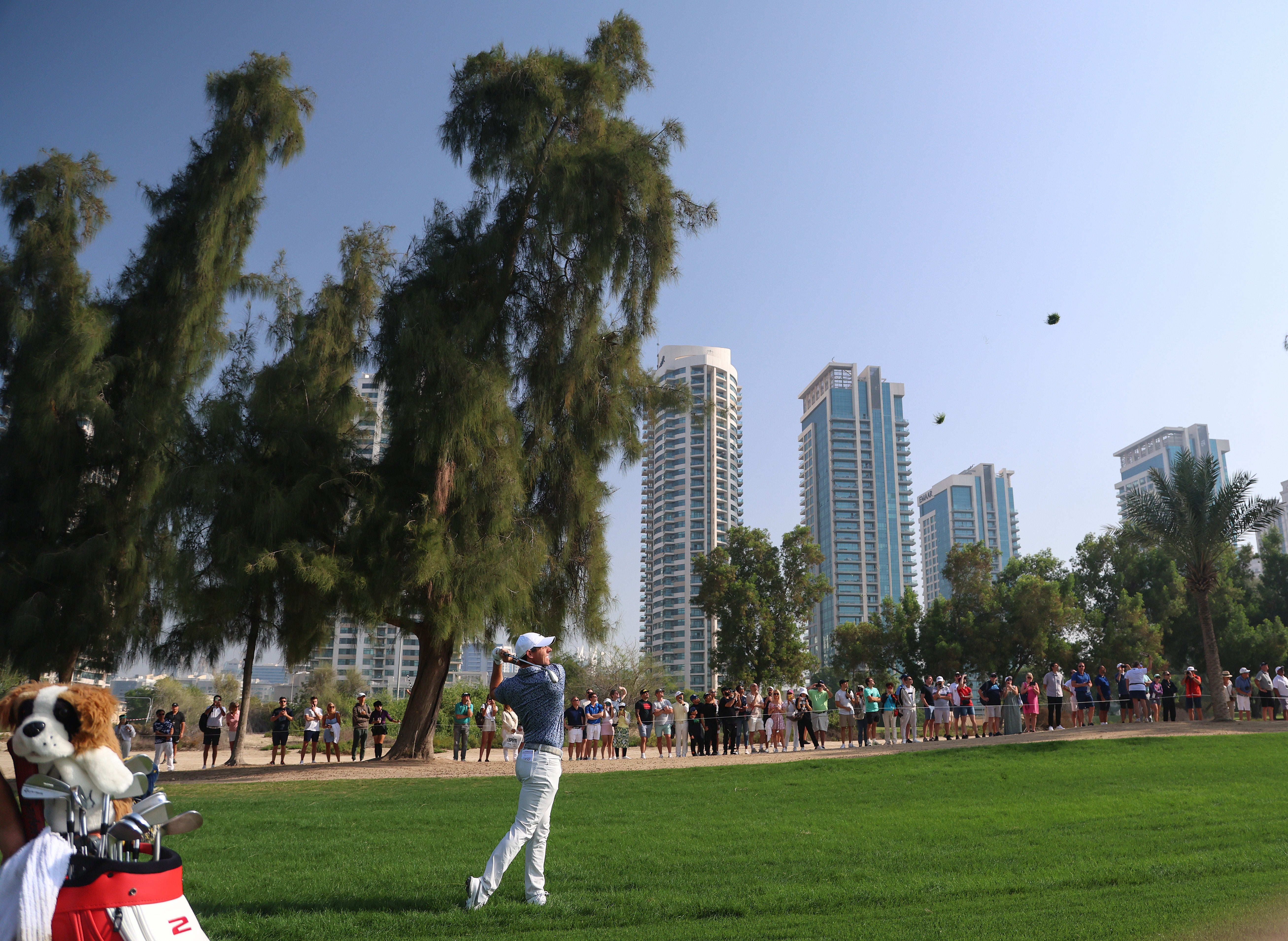 Source: Read Full Article