Liam Sheedy talks Tipperary return, club month and media ban 'mishap'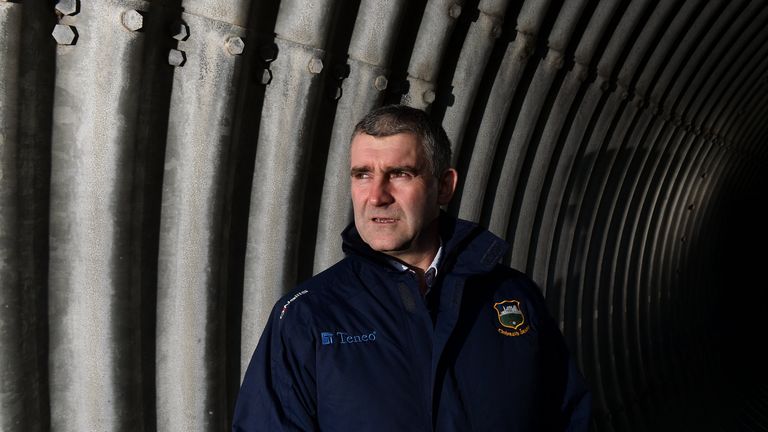 Liam Sheedy discusses his second coming as Tipperary manager, club months, and apologies for the Brian Hogan media ban fiasco.
The Portroe man is back up and running with the Premier, bridging an eight-year gap since he left the role. The 2010 All-Ireland winning boss feels the buzz once again.
"I probably didn't realise what I was missing," he explained. "It's a huge buzz, it's a huge honour, and it's wonderful to be in around top-class players and trying to get the best out of them and I suppose the best out of yourself.
"I have a lot to learn. Let's not forget I'm eight years out of this game. I'm learning every weekend. That's going to be the nature of this league. As much as I'm learning about the team, I think I'm learning about myself and what I need to do as well with my own team and my own backroom team. Overall, I'd say the over-riding comment would be I'm really enjoying being back in this hot seat."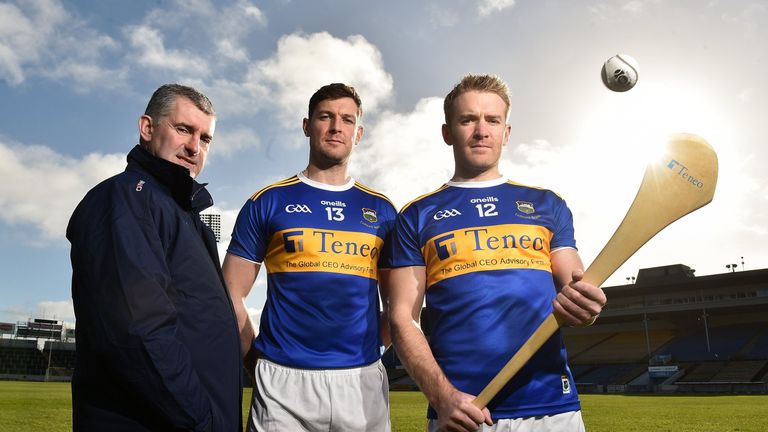 The biggest talking point surrounding the Tipp hurlers thus far in 2019 has been Brian Hogan's appearance at a Fitzgibbon Cup launch. Media in attendance were told that the Premier goalkeeper would not be discussing the Tipperary senior team, which caused a stir given the county's chequered history with media bans in recent years.
Sheedy moved to clarify the situation.
"It should never have happened," he explained. "I worked for the last number of years in media. It was crossed wires.
"I probably take responsibility for it myself. He said he was going to a Fitzgibbon launch and I said, 'Power on, talk about the Fitzgibbon, we'll be running our own launch for Tipp.' I sort of probably tried to say, 'Well, that's Fitzgibbon and we'll have our own media in Tipp' like I always did.
"If you go back to across '08, '09 and '10, I always run a media day in advance of any Championship match, that's standard of how we operate so I'd take responsibility for it myself.
"I'm very pro-media. I understand the importance of the role that the media play in promoting our games so I apologise for the mishap. I would be disappointed. I felt some people in the media jumped on it unfairly. I felt some of the print was non-factual and incorrect and that disappointed me.
"I'd be disappointed with what some people took and wrote on the back of it but, that's life, I can't control that."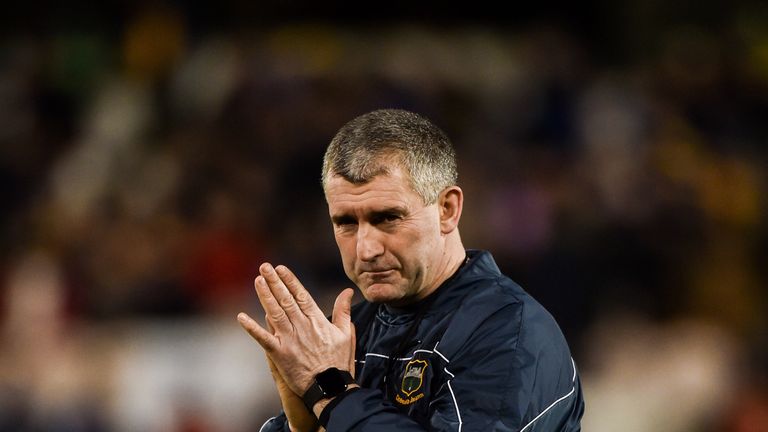 Tipp have started their Allianz League campaign with one win and one loss, as they aim to build for the summer. With a long list of injuries, the trio of Billy McCarthy, Michael Cahill and Conor Hammersley are unlikely to feature in the blue and gold jersey in 2019. However, there is better news with 2016 All-Ireland winning captain Brendan Maher nearing his full comeback.
Sheedy returns to a different landscape to 2010, with the new format and condensed schedule bringing its own challenges. He opined that Tipperary playing club championship ties in April severely handicapped the county side in 2018:
"It's about trying to get the balance right. I'll be honest, I don't think Mick [Ryan] or the team stood a chance last year.
"There's no way they could have managed to play three weeks of club matches in a row and look to roll on and rock into four weeks in a row of Championship. That was an impossible situation for all involved. Credit to them, they did push it really hard.
"I've an excellent relationship with the county board and we'll sit down and look to plot a journey that works for the club player, works for the inter-county player and allows us all to be our best when it is required.
"Let's call it straight – 22 of the 32 counties absolutely ignored (the club month). They can talk all they like about club month but if they're serious about a club month, we'll have a club month; if they're not, well, move it. It's typical in some ways, it's not right.
"Why is it that some counties inside and outside of Munster will decide 'well, we won't play any club matches' and other counties are going to try and flog the life out of each other for three or four weeks? I would be more upset about the imbalance and the inconsistency. We all know that teams went on camps and went and done various things and paid no penalty, yet we had Waterford playing their first league here (in Thurles) because they got caught.
"It's a bit all over the place and really needs to be tightened up. That's only my view. My job with my own team and backroom team and working with the county board is to find a solution that works for the club player, works for the inter-county and allows us to play to our potential."
Source: Read Full Article