Anthony Joshua on Robert Helenius criticism: 'Robotic? I became a champion being robotic'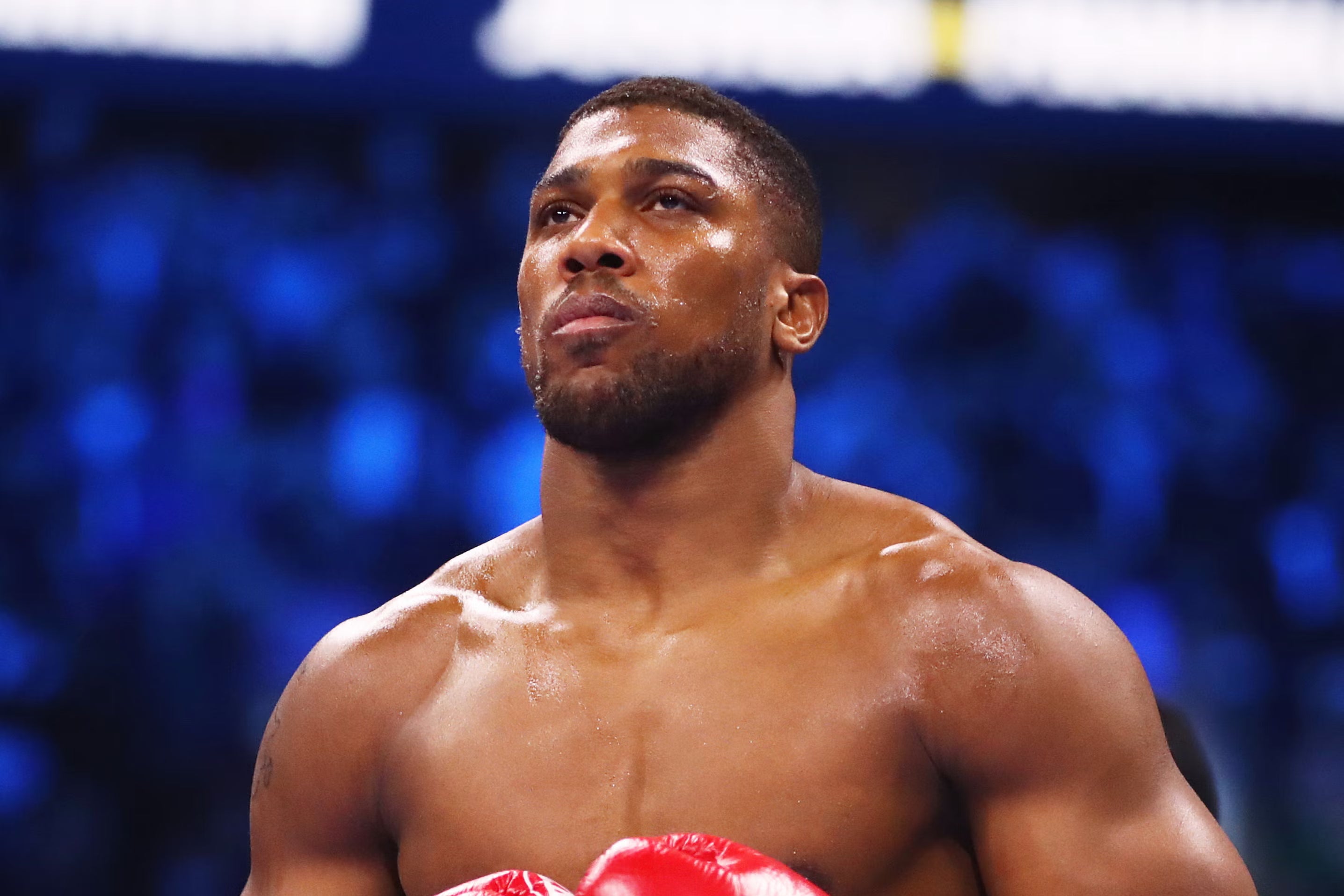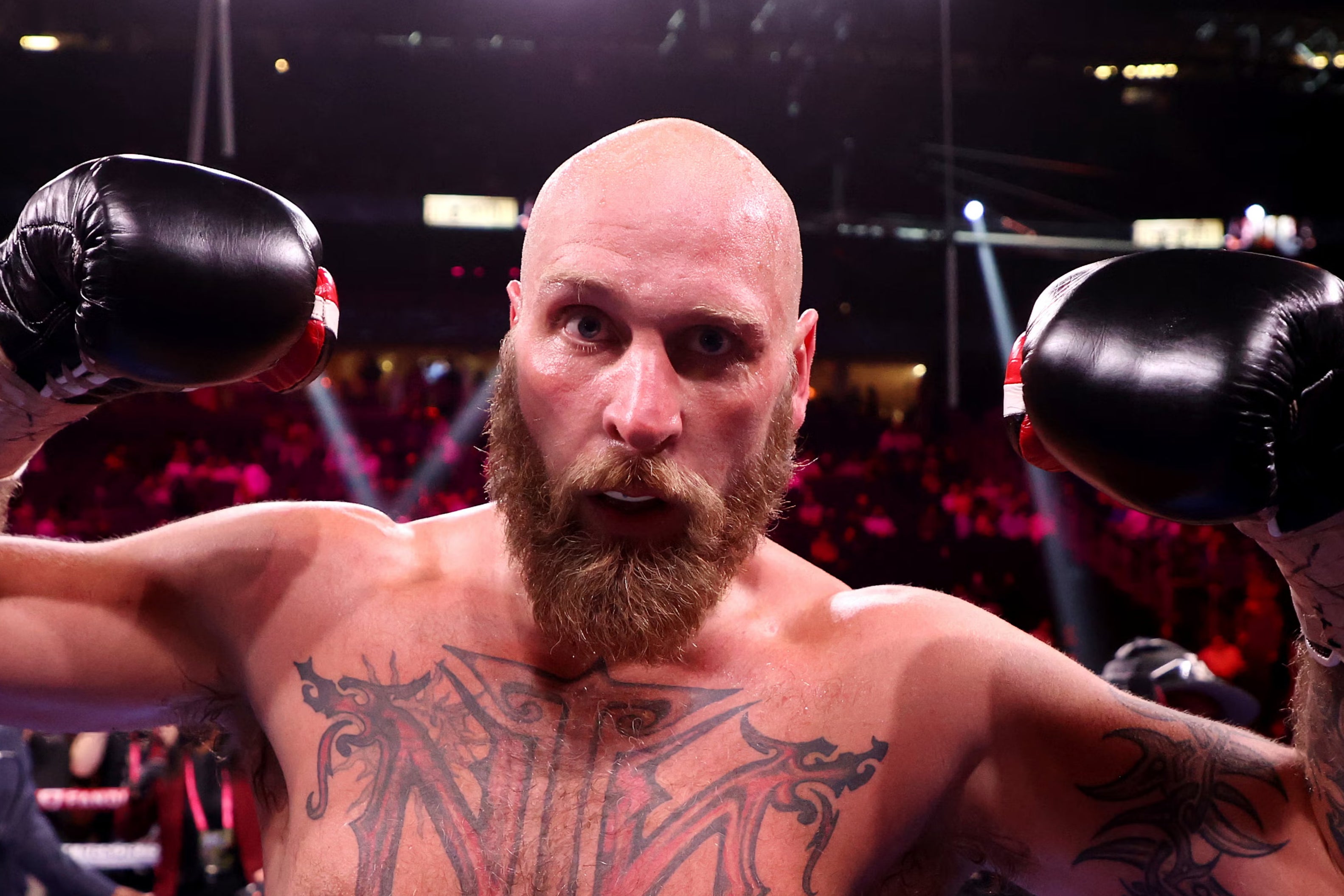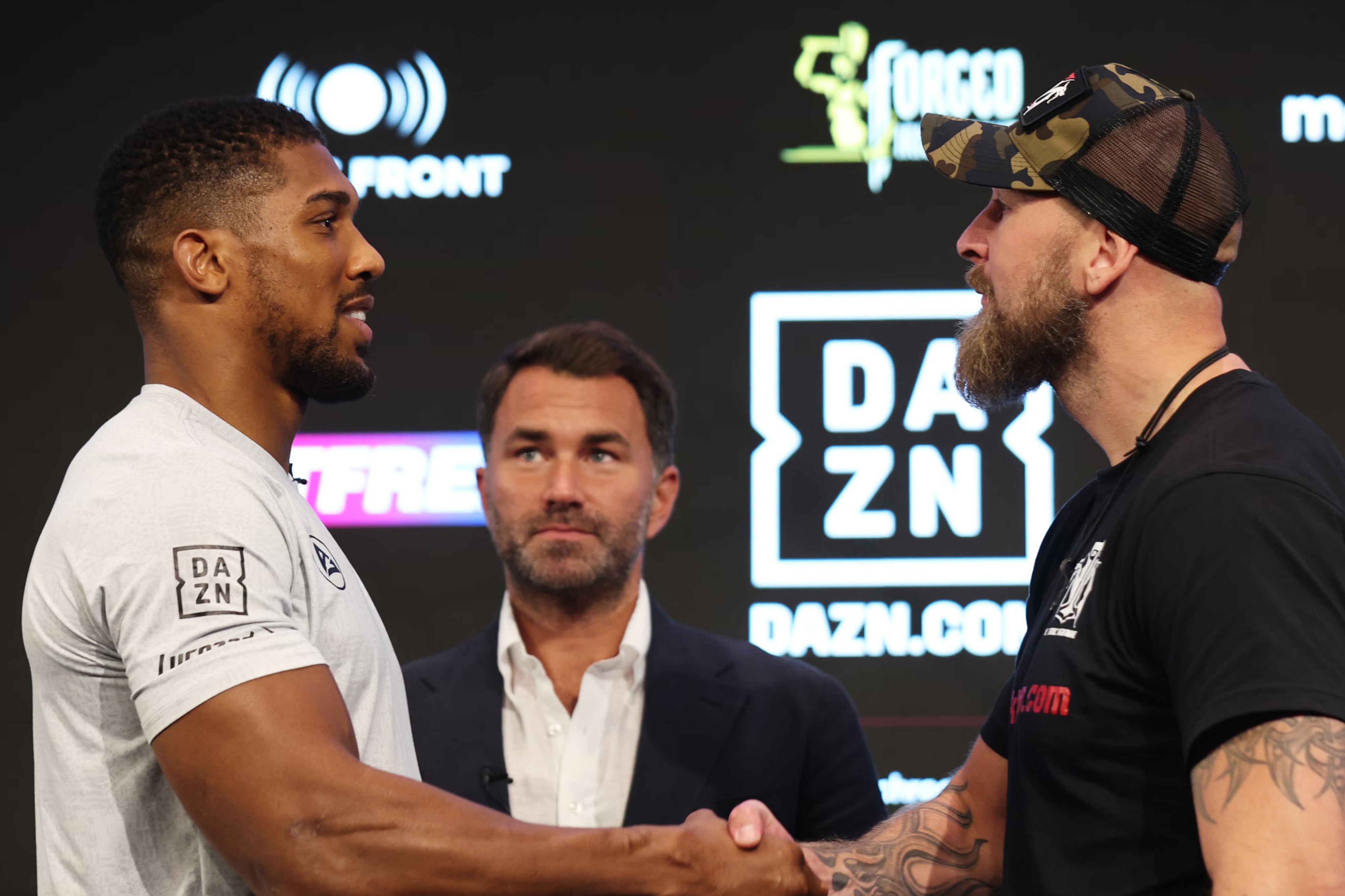 Regardless, Joshua is not taking Helenius lightly. "I can't fail," he said gravely. "That's good pressure.
"It's the wrong mindset [to underestimate] Helenius. He's gonna roll the dice, what's he got to lose? But then I'm gonna go in there and have to f*** him up myself as well. It's gonna be a good fight, may the best man win. I can't afford to think it's a light, late replacement, that I'm gonna take him 12 rounds; no, I want to take him out in round one if I can."
Deontay Wilder did just that in October, detonating a short, counter right hook to put Helenius out cold in the first round. The Finn has since bounced back, beating Mike Mielonen just last Saturday, but it was Wilder's performance against Helenius that made Joshua hesitant to accept him as a late-notice opponent. "It's just the comparisons," Joshua says, "but this is my fight with Helenius – my own fight, not Wilder's fight, no one else's."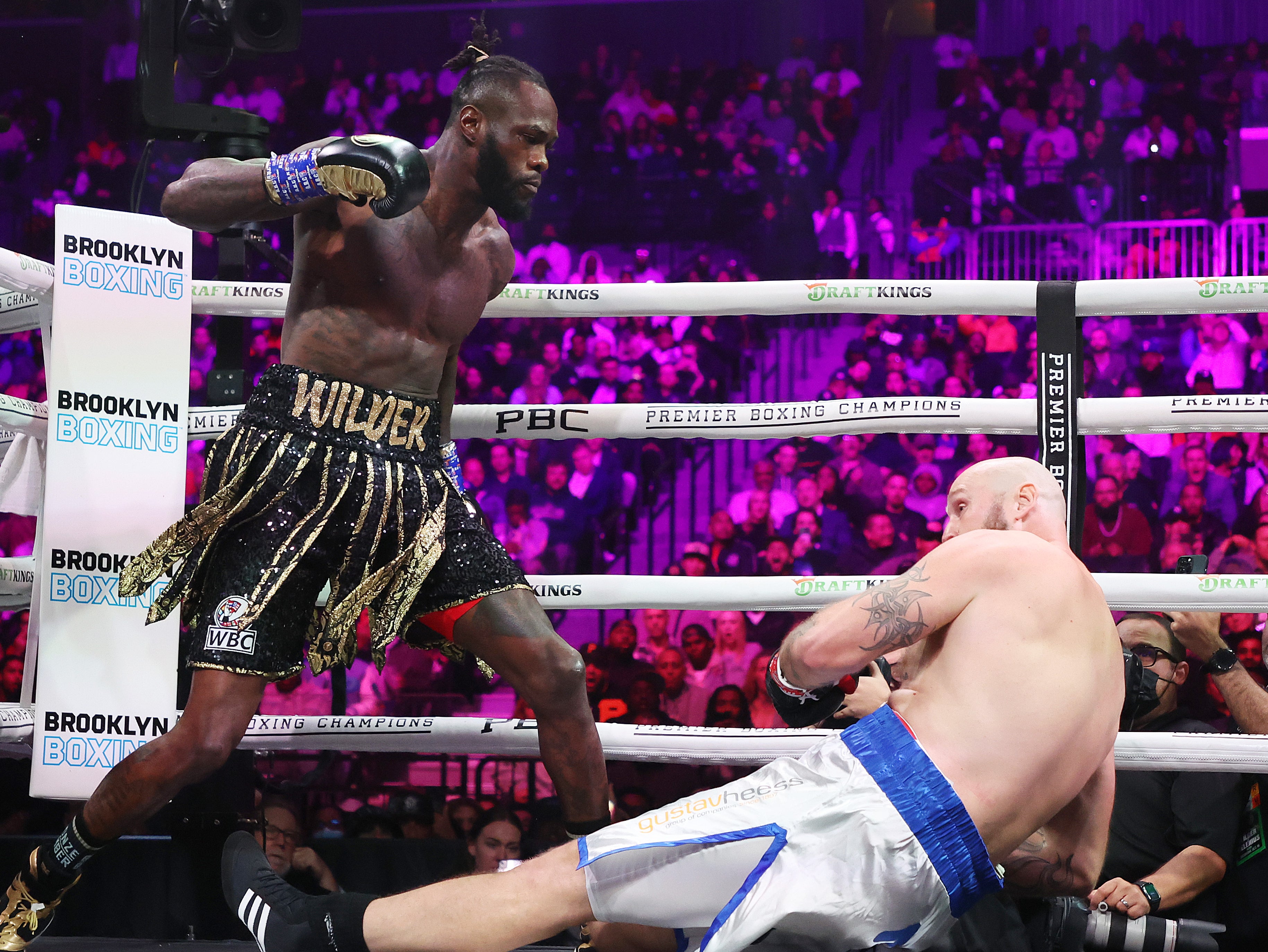 Deontay Wilder knocked out Robert Helenius in round one in October before giving a tearful press conference
Joshua has always been aware of comparisons between his and Wilder's performances against mutual opponents, and he notes Dominic Breazeale, Eric Molina and Jason Gavern as examples. AJ stopped Breazeale in round seven; Wilder stopped him in round one. Joshua beat Molina in round three; Wilder beat him in round nine. Joshua stopped Gavern in round three; Wilder stopped him in round four. But the Briton argues: "You never know until I step in the ring, potentially, with Wilder."
That may yet happen next year, though many are sceptical, given such a clash was in the works for the end of 2023 and has in fact been discussed for several years. As rumours swirl and talks rumble on, Joshua insists that his best approach is to "ignore, ignore, ignore it, ignore it". "One step at a time," he says. "Yeah, ignore it – I think that's better."
And so, Joshua's focus remains on Helenius – and staying focused was essential this week, even when AJ did not know what he was focusing on. "There was one session where I was like: 'What are we training for?'" he says. "But we just had to flip the script. Due to this late replacement, whoever it may be, I couldn't put my energy into complaining. I changed the screensaver on my phone from Dillian at a weigh-in to me and Klitschko."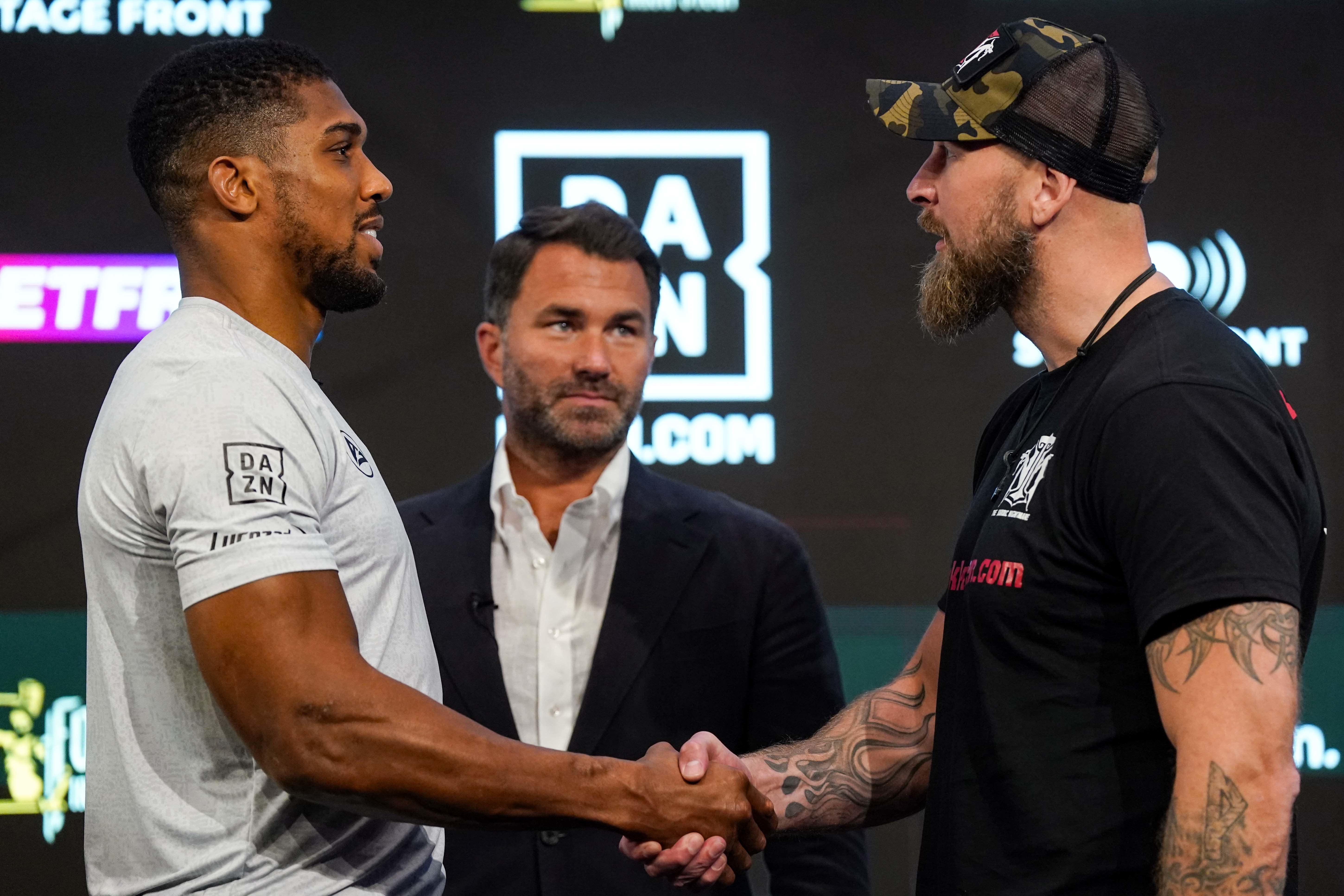 Joshua and Helenius at their pre-fight press conference – the pair sparred in 2017, as Joshua prepared for his fight with Wladimir Klitschko
Having Whyte as his screensaver was a tactic that Joshua picked up from Jarrell Miller, ironically, ahead of his cancelled bout with the American in 2019. Miller tested positive for numerous banned substances, leading him to be replaced by Andy Ruiz Jr, who famously stunned Joshua with a TKO win. "I just wanted to visualise what my life's focused on at the minute," Joshua explained. "When you're psyched up about fighting someone, you want them on your mind. When I was slacking, I wanted to think about Dillian; if I was gonna eat a piece of chocolate, I wanted to think about Dillian.
"I've had to flip the script now. I gave myself until 12 August to be committed. That was the date, so I'm gonna stay focused. On 13 August, I'm gonna relax a bit, but I just thought: 'Even if I don't fight on 12 August, I'm gonna stay committed to training this week.'"
Recommended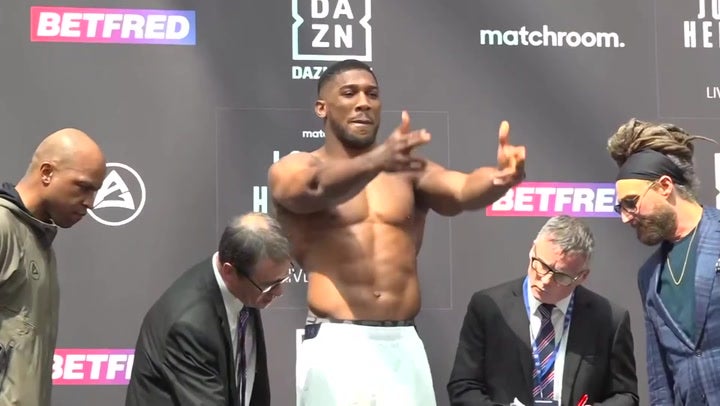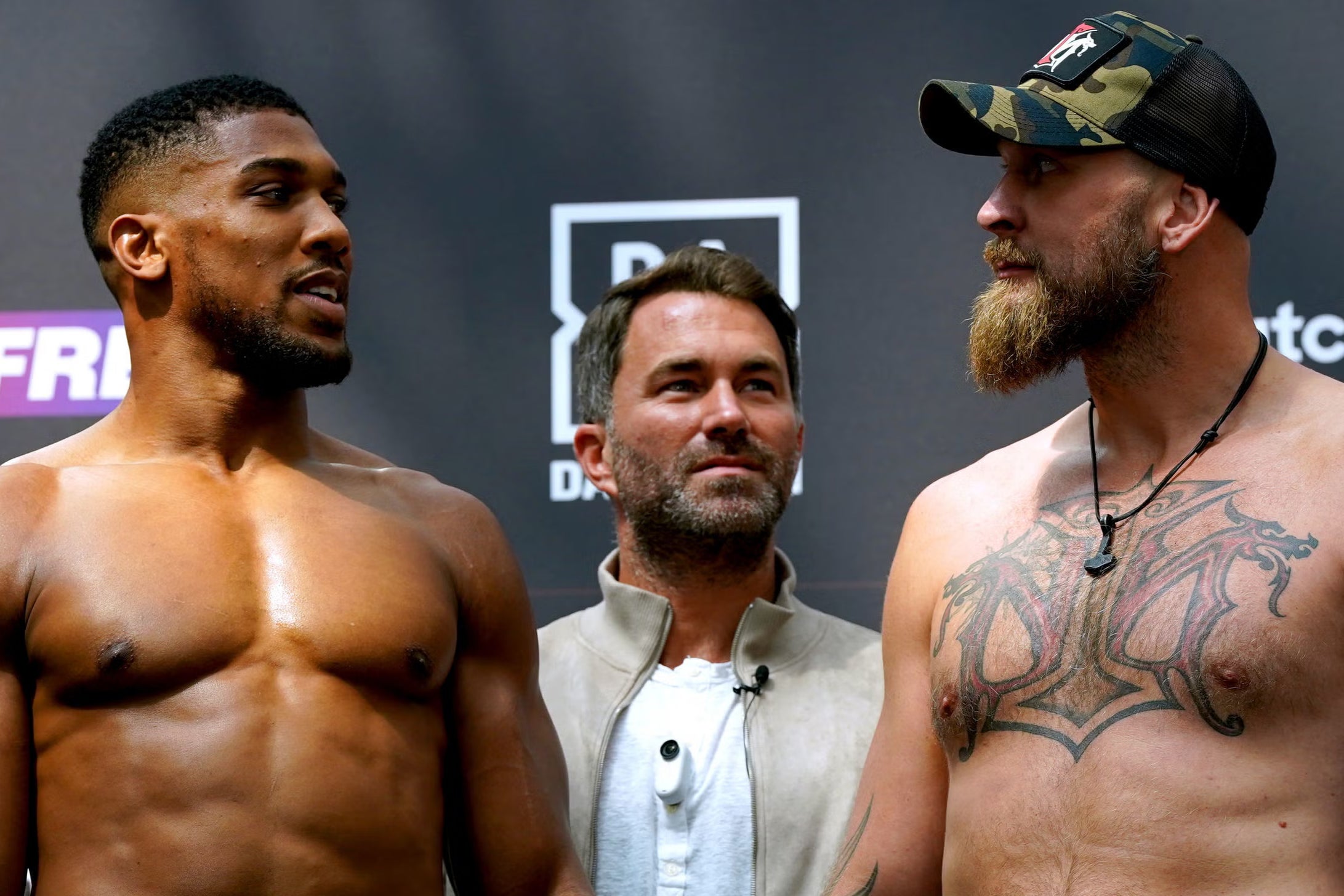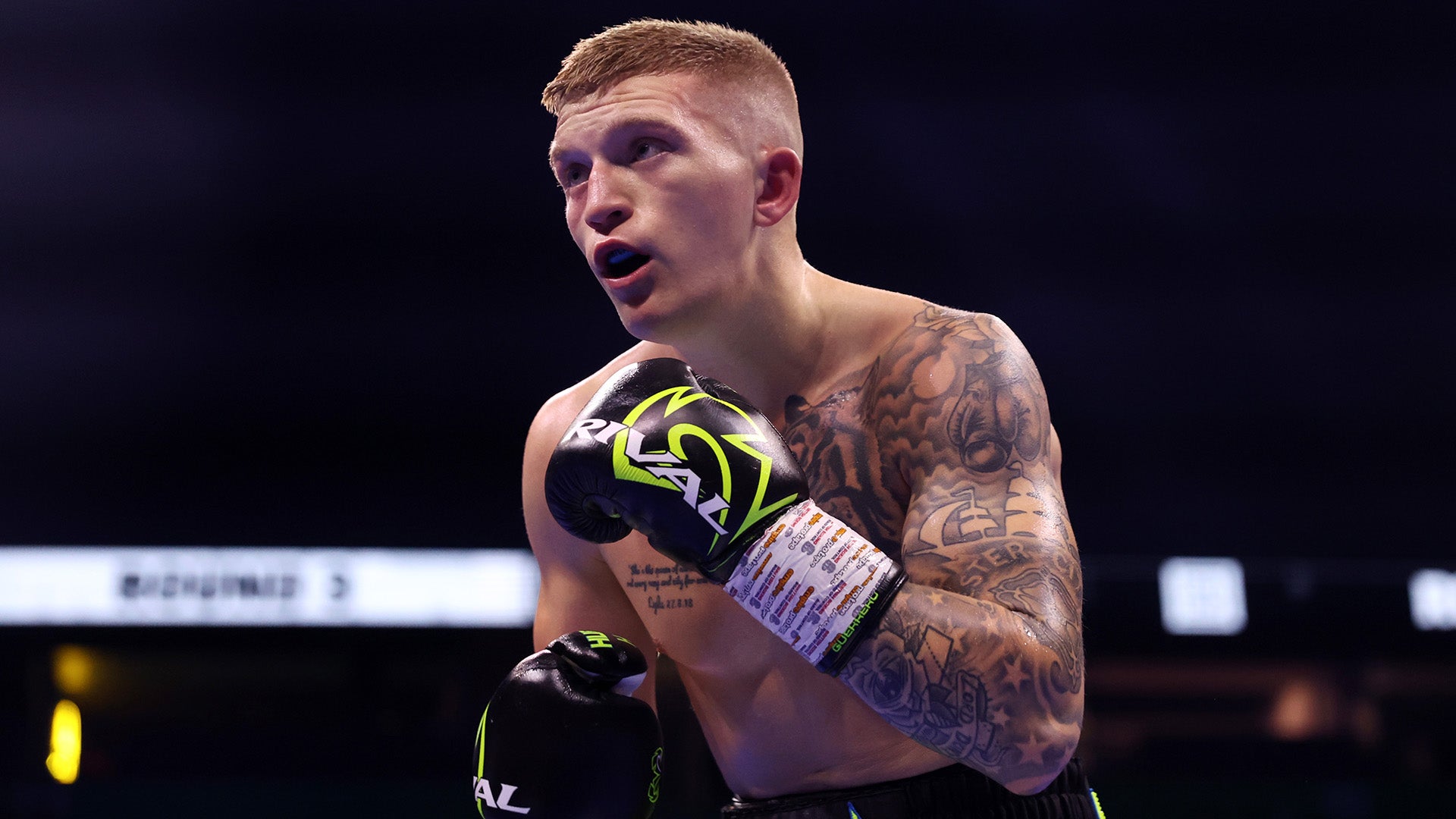 Helenius wants to do more than flip the script when the action starts at around 10pm; he wants to tear it up. It is Joshua's job to ensure that does not happen.
Watch Joshua vs Helenius live on Dazn by clicking here. We may earn commission from some of the links in this article, but we never allow this to influence our content. This revenue helps to fund journalism across The Independent.
Source: Read Full Article