You Could Have The Chance To Hang Out With Reese Witherspoon While Supporting Time's Up
Some of Hollywood's biggest stars are looking to celebrate the first anniversary of the Time's Up movement by getting everyone else involved. Stars like Brie Larson, Reese Witherspoon, and Ed Sheeran honoring the one-year anniversary of the Time's Up Movement with a celebrity auction, and all of the proceeds are going to the Time's Up Legal Defense Fund. In other words: You could have a chance to hang out with your favorite stars while also supporting a great cause.
The Time's Up campaign — which officially kicked off at the 2017 Golden Globes — is led by some of the most famous women in Hollywood as a way to help women and men fight back against harassment, sexism and inequality in all industries. Now, one year after the campaign first made headlines, many of the movement's most high-profile faces are teaming up with eBay to offer up exclusive experiences and big-ticket items to fans in order to raise money for the Legal Defense Fund, which helps connect men and women to legal resources in order to get justice and fight back against the systemic inequality that they often face.
"We are excited to partner with eBay to offer one-of-a-kind experiences and products from our supporters across the entertainment industry and around the world to the public," said Fatima Goss Graves, co-founder of the TIME'S UP Legal Defense Fund and President and CEO of the National Women's Law Center, in a press release obtained by Bustle. "Each contribution will especially help low-wage workers connect to the legal resources they need to fight against sexual harassment. This scourge continues to thrive across all industries—and it's time to tackle it. We are dedicated to creating a reality where no worker must endure abuse for a paycheck."
And the Time's Up initiative is offering some truly exceptional prizes for people who are interested in contributing to the fundraiser. Did Ariana Grande's "Thank U, Next" video reignite your love for Reese Witherspoon and her incredible filmography? Well, you can now gush about your love of the Oscar winner to her face if you win a visit to the premiere of Big Little Lies Season 2.
Or maybe you're still obsessed with Olivia Pope, even though Scandal recently came to an end. Not to worry — Kerry Washington is offering up tickets to her new Broadway show, American Son, and the chance to meet your favorite Fixer in person.
Plus, there's the chance to take your Instagram game to an entirely new level with a portrait session with famed photographer Mark Seliger. Unleash your inner supermodel!
But the Time's Up Anniversary auction isn't just about meet and greets and premiere tickets: there's also everything from a Zac Posen original outfit to a signed Stranger Things poster up for grabs. And that's just the very tip of the iceberg. Here are five items up for auction fans will definitely want to bid on.
A Visit to the Set of Birds of Prey and Tickets to the Premiere
If your Harley Quinn costume was better than all of the other's you've seen, why not hang out with star Margot Robbie on the set of Birds of Prey and tell her all about it? Plus, find out what's next for everyone's favorite super villain long before the rest of the world gets to see her return to the big screen.
Spend A Day With Ava DuVernay On The Array Campus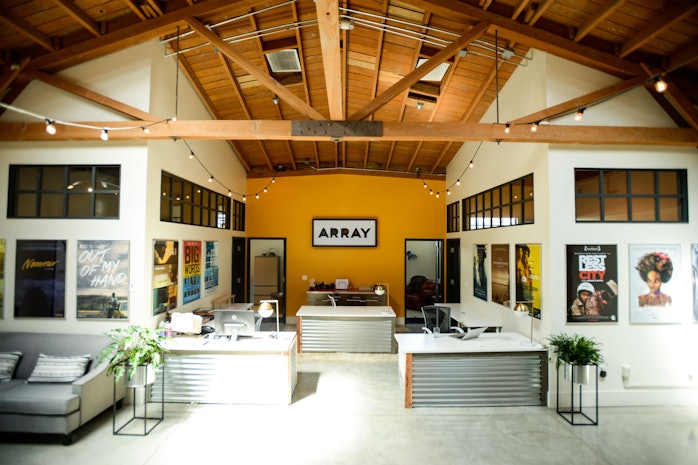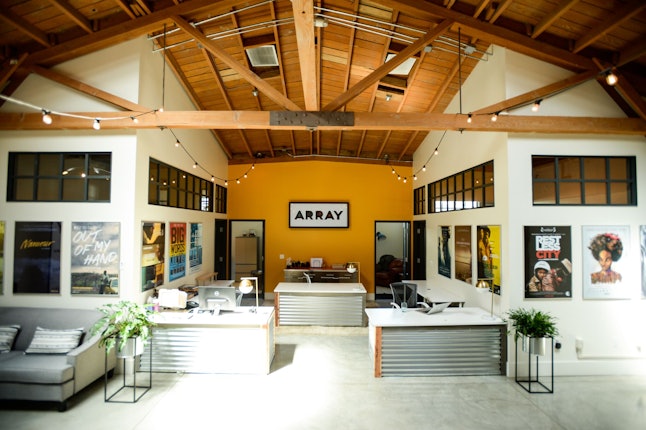 Get inspired by the ultimate boss, Ava DuVernay, while getting a tour of her studios, hanging out in the editor's room, and even enjoying a visit to the Queen Sugar writer's room — oh, and you'll get to have tea with the famed director herself. (Put in your bids now, folks.)
A Captain Marvel Hat, Jacket, and Poster Signed By Brie Larson
Be your own superhero with a Brie Larson-signed hat, jacket, and poster.
Four Tickets To Late Night With Seth Meyers
Fans can bid on four tickets to see Late Night with Seth Meyers to support Time's Up. Plus, the prize also includes a meet and greet with the SNL funnyman himself, so you can pretend to be the celebrity that you've always been destined to be.
Lunch With Amber Tamblyn
Not only can fans have the chance to talk feminism with one of the most outspoken activist members of the Time's Up Movement, Amber Tamblyn, but they'll also get the chance to find out all of the best behind-the-scenes stories from the Sisterhood of the Traveling Pants films.
With so many exciting opportunities and gifts available to bid on for the Time's Up celebrity auction, there truly has never been a better way to give back to a deserving charity. After all, not only will you get to help women and men get the justice they deserve, but you might also get a new celebrity BFF out of the deal. Now, if you'll excuse us, we need to go drop our next paycheck on the chance to hang out with Reese Witherspoon.
Source: Read Full Article