Will There Really Be a 'Home Alone' Reunion Movie in 2019?
If you were a kid in the 1990s, chances are you love Home Alone. In the 1990 film, eight-year-old Kevin McAllister (Macauley Culkin) protects his family's home from a pair of inept burglars after he's left behind when his parents and siblings head to France for the Christmas holiday. The movie turned Culkin into one of the most recognizable child stars of the decade and spawned four sequels — though only one starred Culkin.
It's been several years since the last Home Alone sequel (Home Alone: The Holiday Heist came out in 2012). So we can forgive McAllister family fanatics for getting excited when a trailer for a reunion movie surfaced online. Sadly, those eager to know what happened to Kevin, Buzz, Megan, Linnie, and the rest of the family will have to use their imaginations.
The Home Alone Christmas Reunion trailer is a spoof
When the
Home Alone
trailer started making the rounds on the internet last month, some fans were pretty excited about the prospect of a new movie featuring Kevin and his family.
Where is the Home Alone cast now?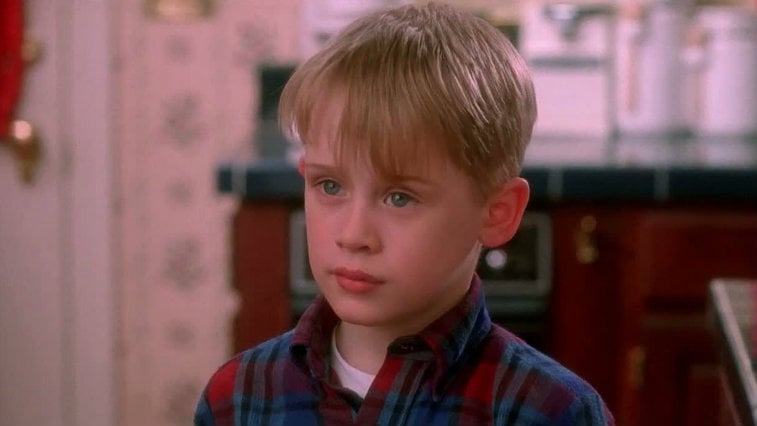 Macauley Culkin in Home Alone | Fox
There are no plans for Home Alone reunion movie (that we know of). And even if there were, getting the film's star on board might be a problem. Culkin stepped away from acting in 1994. Since then, he's only appeared in a handful of small films, including Party Monster and Saved. His next on-screen role will be in the upcoming Changeland, directed by Seth Green.
Culkin – who now lives in Paris — has said that the money he earned as a child actor essentially set him up for life. "It allows me to treat everything like a hobby," he told Ellen DeGeneres earlier this year. "I do nothing for my dinner nowadays. I can do all kinds of projects that I want to do." That includes quirky endeavors like The Pizza Underground, a pizza-themed Velvet Underground tribute band. (The band broke up in 2016.)
The rest of the cast members have also moved on. Catherine O'Hara, who played Kevin's mom, is currently starring on the sitcom Schitt's Creek, while Joe Pesci, who played Harry, is in the upcoming Martin Scorcese movie The Irishman, which also stars Robert DeNiro and Al Pacino. Harry's partner-in-crime Marv (Daniel Stern) has been in movies like Whip It and The Next Three Days in recent years. Several of the McCallister siblings and cousins are still working as actors, including Devin Ratray (Buzz) and Culkin's younger brother Kieran (Fuller).
Sadly, John Heard, who McCallister family dad Peter, passed away in 2017 following a heart attack. Roberts Blossom, who played Old Man Marley, died in 2011 at age 87. John Candy, who played polka king of the Midwest Gus Polinski, died in 1994.
Since getting the entire original cast back together for a reunion is impossible, you'll just have to make do this holiday season by rewatching the original film. Merry Christmas, ya filthy animal.
Check out The Cheat Sheet on Facebook!
Source: Read Full Article