Will 2019 Be the Year Adam McKay Wins Best Director?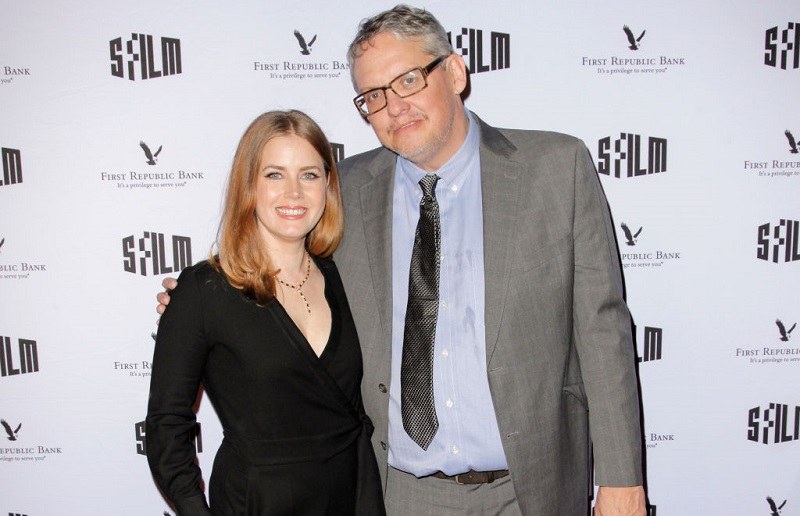 Amy Adams and Adam McKay attend the 2018 SFFILM Awards at Palace Of Fine Arts Theater on December 3, 2018 in San Francisco, California. | Tibrina Hobson/Getty Images
Back in 2015, while critics scratched their heads over how the director of Anchorman just delivered The Big Short, Adam McKay probably felt his filmmaking career had followed a fairly straight line. After all, there was plenty of "smart" comedy (i.e., social commentary) in films like Talladega Nights and The Other Guys.
A report in Variety described how Michael Moore called McKay after Talladega Nights premiered. "You just made the most subversive movie in the country, and no one knows it," Moore said.
Once McKay won his Oscar for The Big Short script, few questioned his ability when it came to "serious" narrative films. That same year (2016), McKay also received a nomination for Best Director. Though Alejandro G. Iñárritu claimed the prize for The Revenant, the man who happily delivered Anchorman 2 three years earlier had made it to the inner circle.
McKay appears set to join Hollywood's elite again in 2019.  With his upcoming film Vice opening on Christmas, he's already received Golden Globe nominations for Best Screenplay and Best Director. In a thinner field at awards shows this year, McKay stands a chance to win some hardware — possibly even the Oscar — for his directing work.
McKay vs. the field
While we have to wait on the Oscar nominations for the time being, we know how McKay's competition looks for the Golden Globes. Bradley Cooper (A Star Is Born), Alfonso Cuaron (Roma), Peter Farrelly (Green Book), and Spike Lee (BlacKkKlansman) will also be in the running come January 6.
If we were handicapping the race, we'd say the biggest threat to McKay (and the other nominees) is Cuaron. Critics have raved about his black-and-white Roma, which locked down an impossible 99% rating on Rotten Tomatoes.
However, a few things could go against Cuaron at next year's awards ceremonies. First, the relationship between the Academy and Netflix (the studio behind Roma) could torpedo his Oscar nomination. Second, Cuaron already won a Best Director Oscar for Gravity, the previous film he made (2013). For some reason, the Academy prefers to spread the love around. (Iñárritu's back-to-back wins for Birdman and Revenant were an exception.)
That could very well open the door for McKay, who posted another quality project in HBO's Succession (as producer and director) since he last made a feature.
Other variables in McKay's favor in 2019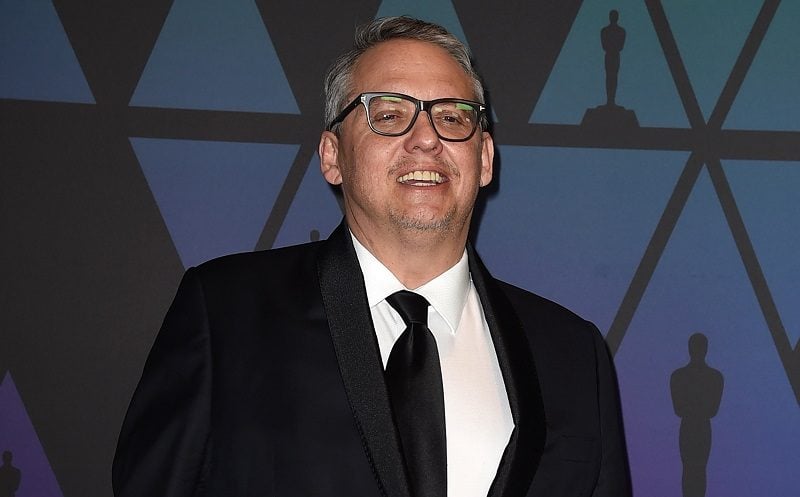 McKay attends the Academy of Motion Picture Arts and Sciences' Governors Awards on November 18, 2018. | Getty Images
At this politically charged moment in history, a proper skewering of the Bush-Cheney administration should grab the Academy's attention. Vice appears to deliver just that. Another shape-shifting performance by Christian Bale could also sway the minds of voters.
From what McKay's said of filming with Bale, it sounds like the two have an excellent relationship. That could bode well for the director.
Not be cynical, but so could McKay's heart attack scare during the filming of Vice. The director's stress-smoking and eating during the production nearly took his life.
Meanwhile, Hollywood loves star power, and a film with Amy Adams, Bale, and Sam Rockwell (a 2018 Oscar winner) could further tempt the Academy. If McKay delivers on the promise of his earlier work, he'd be positioning himself as one of the most important voices in the industry.
As Michael Moore foresaw long ago, this man is very much the right director for this moment in time. Whether that translates to a Golden Globe or Oscar remains to be seen, but McKay has found a way to discuss important issues while delivering on the entertainment factor.
We'll have to see how the nominations shake out and what (if anything) he wins at the Golden Globes. But we like McKay's chances in 2019.
Check out The Cheat Sheet on Facebook!
Source: Read Full Article