Why Adam Driver's New Movie 'Ferrari' Has Taken Almost 20 Years to Develop
Oscar-nominee Adam Driver has been busy playing many of Hollywood's most significant roles. But one of his highly anticipated movies, the racing biopic Ferrari, has taken almost 20 years to reach the starting line. With director Michael Mann now in Italy for pre-production, the film's engines are finally revving.
Adam Driver has had an incredible movie career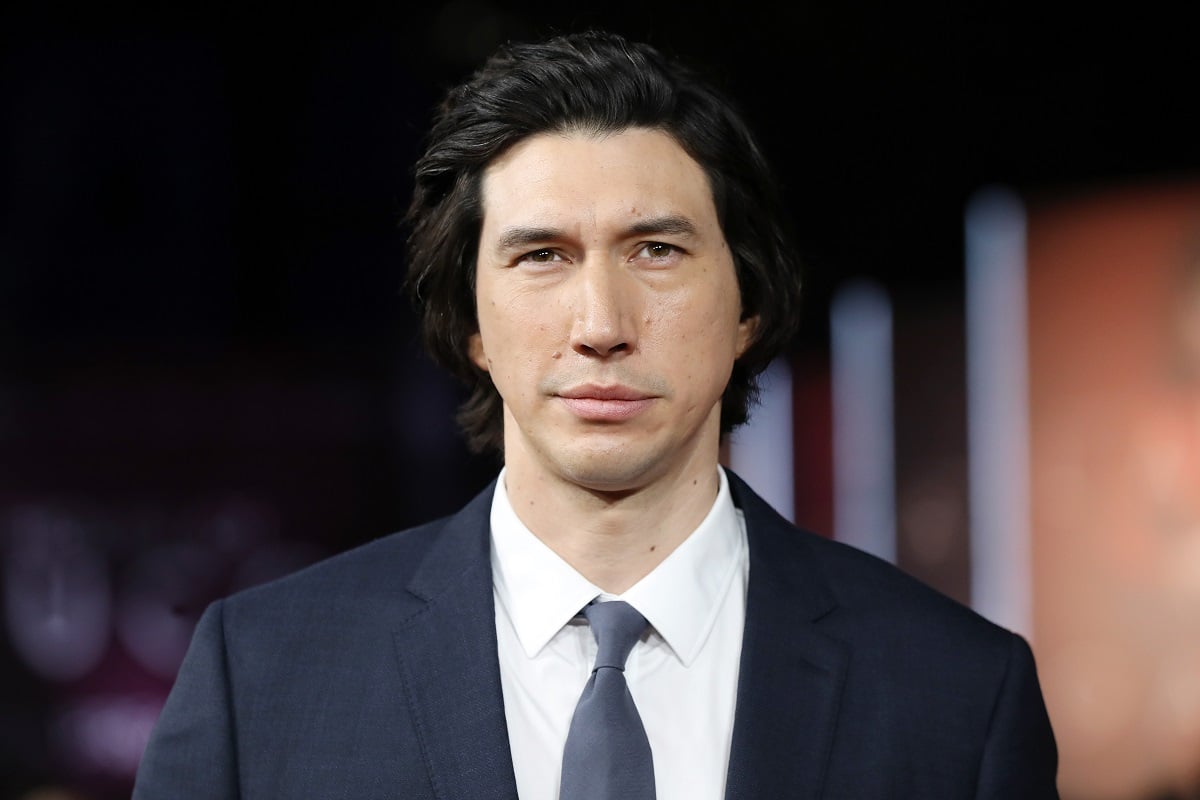 As one of Hollywood's leading men, Adam Driver has had a busy career. His breakout role came in HBO's Girls, which led to several Emmy nominations. This gave way to parts in more independent-style features like Francis Ha and Inside Llewyn Davis. While the latter made him swear off seeing his own movies, it earned him much acclaim. And so did studio productions like Steven Spielberg's Lincoln.
Driver is probably best known for his role as Kylo Ren in Star Wars. But he has spent recent years playing incredibly diverse, complex characters. His resume includes prominent roles in major films like BlacKkKlansman, Marriage Story, Annette, The Last Duel, and, most recently, House of Gucci, as Maurizio Gucci.
Why 'Ferrari' has stalled at the race
Despite legendary director Michael Mann at the helm and the film's all-star cast, Ferrari has seen many obstacles on its journey. It's taken almost 20 years to start filming. According to Deadline, Ferrari "has been stop-start for the best part of two decades." It cycled through many iterations to get the project greenlit. And naturally, it was put on hold again due to the pandemic. 
Once production resumed and filming began again the world-over, the movie came up against another hurdle "due to the precarious financial position of [U.S. studio] STX." The sale of the studio should move things along the track.
Adam Driver plays Enzo Ferrari amid a star-studded cast
In the upcoming Ferrari, Adam Driver plays Enzo Ferrari, ex-racecar driver, and the auto brand's namesake and creator. The film takes place in 1957, with the company at high risk of bankruptcy. It follows Driver's character, Enzo, and his wife, Laura, through their personal and business troubles. To save his family and his business, Enzo bets his livelihood on one epic race across Italy: The thousand-mile Mille Miglia.
Driver stars alongside other big names. There's Penélope Cruz as Enzo's wife, Laura, and Big Little Lies' Shailene Woodley as Enzo's mistress, Lina Lardi. And while Driver is known for shying away from the spotlight, claiming fame seems counterintuitive to being an actor, the film will likely continue the A-lister's streak of high-profile, mass-release movies. 
Director Michael Mann is reportedly in Italy for preproduction. Filming is scheduled to begin in mid-2022. While Ferrari's release date is still unknown, it seems poised to win the race whenever the film finally comes to theaters. Perhaps it will even eventually land Driver his first Oscar.
Source: Read Full Article