Where Is Prince William and Kate Middleton's Tam-Na-Ghar Home That No One Has Ever Heard of?
Many royal fans know that Prince William and Catherine, Duchess of Cambridge have a couple places they call home. One is Kensington Palace and the other is their country house Anmer Hall in Norfolk. But most fans had no idea they had a third property called Tam-Na-Ghar.
Here's more on the duke and duchess's royal homes and where their secret cottage you never heard of is located.
Kensington Palace in London
The home Will and Kate's fans are most familiar with is their Kensington Palace residence.
The Cambridges live in Apartment 1A which is located in the heart of London and just two miles away from Buckingham Palace. Their apartment previously belonged to Princess Margaret. Kensington Palace was built in 1605 and was purchased by King William III and Queen Mary II in 1689. Each partition became a numbered apartment where mostly minor royals stayed until Queen Elizabeth's sister decided to move there with Lord Snowdon in 1960.
"All of these royal residences at Kensington Palace are called apartments, which of course makes people immediately think they are flats like the American term for an apartment. They are not," author Christopher Warwick explained on True Royalty's The Royal Beat (per Marie Claire). "If you think of Kensington Place, in a way, it is built around three courtyards. If you kind of think of them as being these wonderful red brick terrace houses. Because they are all joined but separate houses."
Apartment 1A is four floors and has 20 rooms.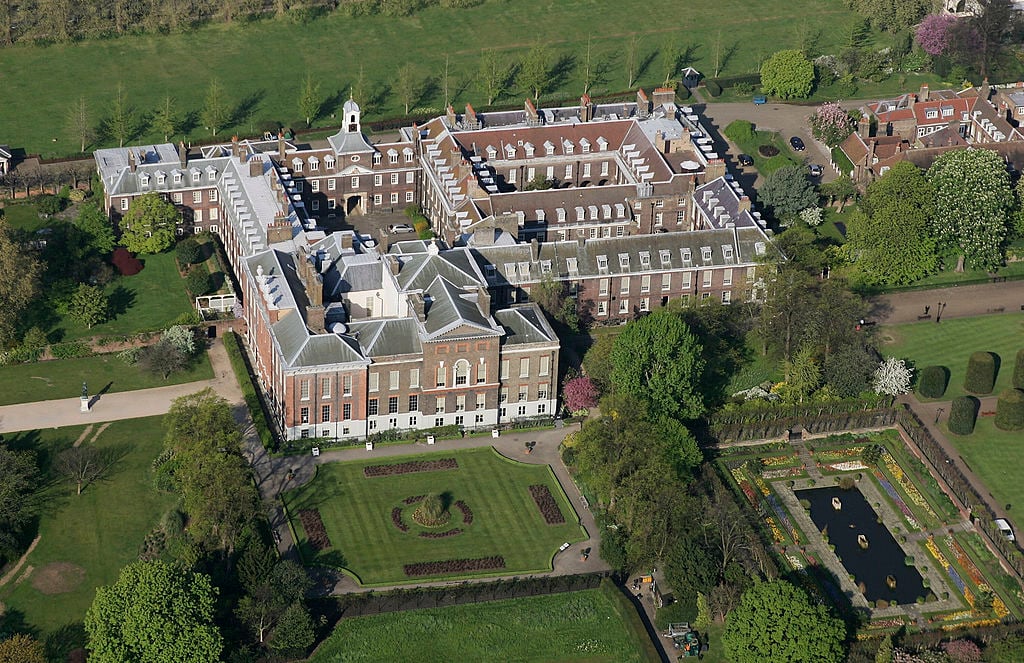 Anmer Hall in Norfolk
William and Kate's Anmer Hall country home was a wedding gift from the queen and is a stone's throw away from the monarch's Sandringham House.
Queen Victoria bought the Norfolk estate in 1862. Anmer Hall is a Georgian property which reportedly has 10 bedrooms spread out on three different floors. This is where the Cambridge family is staying for the near future while England is on lockdown due to the coronavirus (COVID-19) pandemic.
Tam-Na-Ghar in Scotland
The Cambridge home most royal fans never knew existed is a property in Scotland known as Tam-Na-Ghar.
The Mirror reported that the royal cottage was a gift to Prince William from his great-grandma, the Queen Mother, before her death in 2002. The pair's third home sits on the grounds of Balmoral Castle and is close to Prince Charles and Camilla, Duchess of Cornwall's Birkhall house.
Tam-Na-Ghar is a three-bedroom cottage where the duke and duchess stayed several times while they were dating. Glynis Barber, who narrated the documentary Secrets of Royal Palaces said, "It's the one palace they can almost guarantee privacy." Express noted that there aren't even any photos that have been released to the public of the cottage.
After the prince and Kate got married, they vacationed at Tam-Na-Ghar with their children.
Source: Read Full Article