'We need to acknowledge the women problem': Opera Australia ushers in 'real change'
Opera Australia has announced its first female artistic director, Jo Davies, who will take the reins of the country's largest performing arts company in 2023.
Welsh-born Davies, 52, an award-winning director of opera, theatre and musical theatre in the UK, Europe and North America, will join Opera Australia CEO Fiona Allan in what is believed to be a world first: two women in charge of a major national opera company.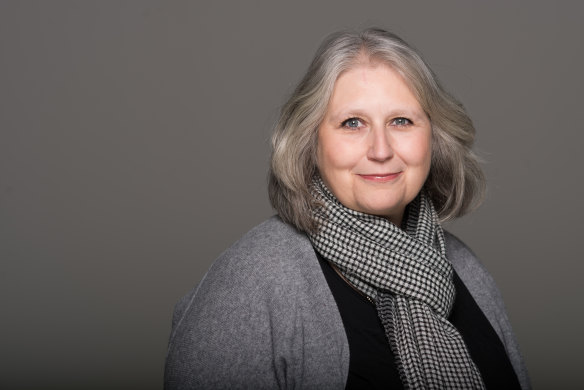 Jo Davies will start in her new role next year. Credit:Kirstie Young
"We recognised we needed to be more reflective of 21st century Australia, and two women at the helm is real generational change at Opera Australia," Allan said of the company that has been plagued by workplace issues resulting in an exodus of senior staff this year.
"We hope this appointment will herald a new era of renewal for the company," Allan said. "I don't know of any other major opera company in the world where two women are in charge," Davies told this masthead from her home in London, where she has been directing the Gilbert & Sullivan operatta, The  Yeoman of the Guard  for the English National Opera.
"I look forward to collaborating with Fiona Allan and her team to present a rich range of national and international programming… My work is committed to broadening opera and discovering the potency of stories that make a social connection.
"Opera has long been given the elitist label – but it needs to be able to adapt and evolve and developing and nurturing new Australian writers, composers and artists is a huge part of that."
Currently London-based, Davies has worked with some of the world's most respected opera companies including London's Royal Opera House, Houston Grand Opera, Washington National Opera, San Francisco Opera and the English National Opera, where she created a flamboyant version of Verdi's Aida with the help of fashion designer Zandra Rhodes, which toured internationally.
A singer who trained at The Royal National Theatre and The Royal Shakespeare Company, she also did postgraduate studies in musical theatre in New York on Broadway, where she developed a reputation for directing epic opera and large-scale musical theatre productions, as well as in London's West End.
Jo Davies.Credit:Kirstie Young
She also directed musicals at London's Barbican, Le Chatelet in Paris, the Welsh Millennium Centre and at the London Coliseum and theatre at the Royal Shakespeare Company, National Theatre Wales and the Royal Exchange Theatre in Manchester.
Her appointment ends an extensive international search which started in May, for a replacement for Lyndon Terracini, who resigned abruptly in October after 13 years as artistic director, before his contract was due to expire at the end of next year.
Davies will start with OA in February next year with plans to spend time here in the first half of the year in between existing commitments, and will relocate to Australia permanently in November, with her wife, conductor Cat Beveridge.
In the meantime, in order to meet scheduling deadlines, former Sydney Festival and opera director Lindy Hume has been invited to curate an interim 2024 summer season in the Sydney Opera House.
With her desire to explore Australian stories and her reputation as a genuine collaborator, Davies' remit will focus on realising OA's vision to present a program that reflects the Australian community and psyche, and to celebrate and nurture Australian talent, Allan said.
"We acknowledge the 'women problem' in opera, we need to front up to that and issues of race, and Jo has plenty ideas about how to deal with this," Allan said.
"For season after season there were operas with a woman dying at the end, we can't 'not talk' about that, but having a female eye across that and programming in general will usher in real change and renewal," Allan said.
"The European opera canon can be told in a new Australian way and Jo's collaborative approach will focus on this as well as gender equity and Australian talent both here and abroad," Allan said.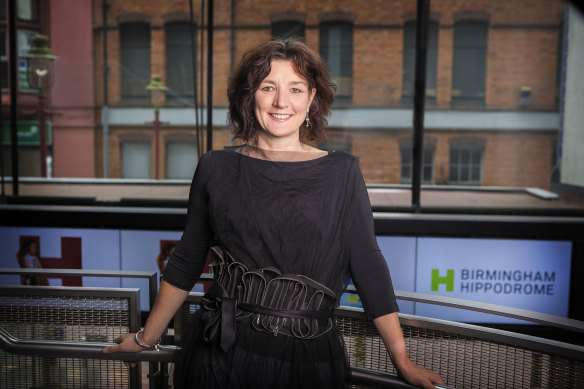 Opera Australia CEO Fiona Allan.Credit:Pamela Raith
Davies has been visiting Australia regularly for the past decade since her brother moved to Melbourne, and has cousins who have settled in Australia.
"Opera wasn't in my family's upbringing but we are all singers raised on the eisteddfod circuit and singing in choirs.
"I am a feminist and am horrified by anything to do with violence against women, so I think we need to look at opera through a new lens of social issues and tell these stories in different ways. Art is not static, and it is important opera is a part of that change," Davies said.
Recently appointed OA chairman Rod Sims said the board was thrilled to have such an accomplished artistic professional joining the company.
"We were after someone with a clear audience focus, who will be deeply collaborative internally and externally, who is innovative, and who is interested in all aspects of talent development, and in Jo we have found someone who excels in all these areas. She is widely respected, has excellent international connections and will bring a wealth of experience and a fresh perspective to OA's program," he said.
Last week former Telstra CFO Warwick Bray, PwC partner Michelle Kam and arts industry luminary Michael Lynch, were announced as new OA board members.
A cultural guide to going out and loving your city. Sign up to our Culture Fix newsletter here.
Most Viewed in Culture
From our partners
Source: Read Full Article