Tim Burton's Batman Gets Special Live Orchestra Screenings for 35th Anniversary
Danny Elfman's iconic Batman score will be performed live with the film in select cities.
"You wanna get nuts? C'mon, let's get nuts," with a special screening of Batman (1989).
Tim Burton's Batman turns 35 next year, and to celebrate the film is getting a limited release with a live orchestra in locations across the United States, and London and Paris.
The iconic score, originally composed by Danny Elfman, will be performed live in concert as a part of the DC in Concert series, which hosts a variety of DC films live.
Burton's Batman features Michael Keaton as the Caped Crusader in the film that kicked off Batman as a film franchise and changed the course of superhero movies for good. Jack Nicholson stars as The Joker, Batman's iconic arch-nemesis, in this hit film.
"Announcing the 2024 Batman in Concert Tour celebrating the iconic original Batman film from (1989)," says the website's announcement.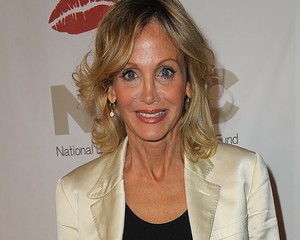 Mark Hamill, James Gunn Lead Tributes for Original Harley Quinn, Arleen Sorkin, Dead at 67
"This amazing concert experience will allow audiences to watch Batman starring Michael Keaton and Jack Nicholson like never before with the full Danny Elfman score performed LIVE by a symphony orchestra."
The 35th anniversary concert will hit cities like Los Angeles, Washington DC, Atlanta, and more starting January 2024.
Tickets will go on sale on September 15th at 10am on the DC Films in Concert website.
Batman (1989) also stars Kim Basinger as reporter Vicki Vale, Billy Dee Williams as District Attourney Harvey Dent, and Michael Gough as Alfred Pennyworth.
If you're looking for something a little sooner, or more low-key, Cinemark theaters also celebrate Batman Day on September 17th, where they will play a triple feature of Batman classics Batman: Mask of the Phantasm (1993), Batman (1989), and Batman Returns (1992).
Unable to render YouTube Video.
Source:
Read Full Article