These New Year's Eve Movies On Netflix Will Help You Ring In 2019 From Your Couch
The champagne is popping and the countdown is starting, but on New Year's Eve, you might be snuggled up on your couch watching a move to ring in 2019. There's no shame in taking a quieter approach to the celebration this year, but if you still want to commemorate the day with a seasonal film, these New Year's Eve movies on Netflix will help you say goodbye to 2018 in the best way possible. Don't forget to toast the credits with a verse of "Auld Lang Syne"!
While the very appropriate "New Year's Eve" isn't streaming on Netflix right now, there are plenty of flicks available that are a little more subtle with their holiday themes. Whether the characters be blowing horns at midnight or just trying to change their lives for the better, the picks below will leave you with the uplifting feeling everyone should experience at the start of a new year. Who said you had to party to cheer on 2019 the right way? Watching actors make life-altering decisions onscreen is just as satisfying.
Depending on the kind of year you've had, Netflix definitely has your back in creating a fitting mood for Dec. 31. Grab the popcorn and a noisemaker and get cozy!
1

'Sex and the City: The Movie' (2008)

Compared to the original HBO series, the Sex and the City movies aren't great, but unlike the TV show, the first movie actually shows the ladies during a holiday, which basically never happened previously. The film briefly follows our four favorite Manhattanites during their individual New Year's Eve shenanigans. If you're not hitting the city to see the ball drop in Times Square, you might as well treat yourself to an eagle-eyed view of Carrie Bradshaw's New York.
2

'Rent' (2005)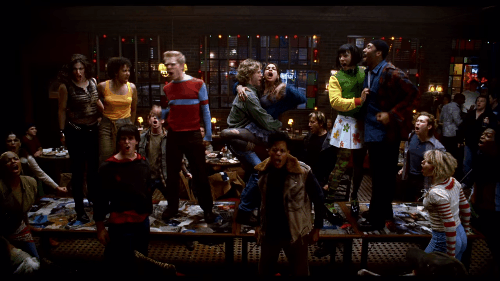 From its sentimental song "Seasons of Love" to its story spanning the course of an exact year, the screen adaptation of the musical Rent is probably the closest you'll currently get to a proper New Year's Eve movie on Netflix. Following a group of diverse friends in the East Village from 1989 to 1990, Rent covers bleak topics (suicide and AIDS, among others) with a touch of gritty hopefulness. What says, "Happy New Year" better than that?
3

'High School Musical 3' (2008)

OK, so it's not graduation season, but a new calendar often means significant changes, and the third High School Musical captures the fear and uncertainty that transition usually brings. Plus, it's going to be 2019! Doesn't it only feel like yesterday when you and your middle school squad were counting down the days to this movie's theatrical release? Enjoy a fun dose of singalong nostalgia by watching HSM 3 before midnight this year.
4

'P.S. I Love You' (2007)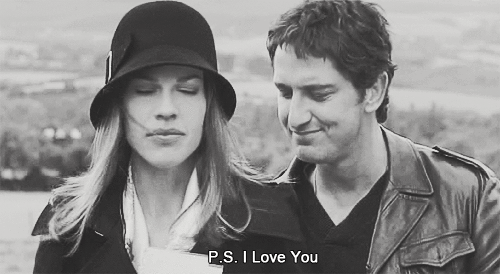 In P.S. I Love You, a woman loses her husband prematurely and fulfills challenges he left her for via letters he wrote before dying. It isn't exactly a feel-gold flick, but sometimes a year brings more heartache than joy. If you experienced a rough breakup or the loss of a loved one in 2018, you might just need a good cry before your fresh start arrives. We definitely won't judge you if you watch this with a pack of tissues nearby.
5

'Mamma Mia!' (2008)

ABBA and bell-bottomed pants were in again this summer when Mamma Mia! Here We Go Again hit theaters. If you're still not over the delight the sequel delivered, throw it back to where it all started with a watch of Mamma Mia!. If you're spending the night with the girls, prepare the karaoke pairings and themed costumes ASAP.
6

'Boyhood' (2014)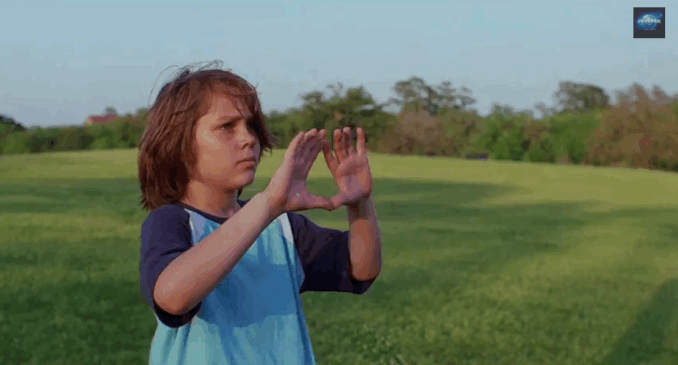 If you're feeling old AF lately, the ever-changing timeline of Boyhood may help you feel a little more in control of your aging. ICYMI, this movie gained recognition for filming over the course of 12 years with the same actors, capturing a family's growth throughout the 2000s and early 2010s. If you happen to be in your early 20s right now, the main character's cultural experiences will match quite smoothly with your own, so it might be wise to keep tissues on hand for this one, too.
7

'Sliding Doors' (1998)

We all feel a little existential on New Year's Eve, so if you can't get over the "what if" factors of your year, try relaxing in front of Sliding Doors. Gwyneth Paltrow plays a London woman whose life would've played out very differently had she not missed a certain train home. The film splits into two parallel universes following the crucial public transit experience, but don't worry about any This Is Us-esque fake-outs. The storyline is straightforward and will hopefully ease your tension about what could've been.

As the days tick away until New Year's Eve, any movie that ultimately helps you feel optimistic about 2019 is suited for a pre-midnight viewing. Here's hoping that our list just narrowed down your choices!

Source: Read Full Article